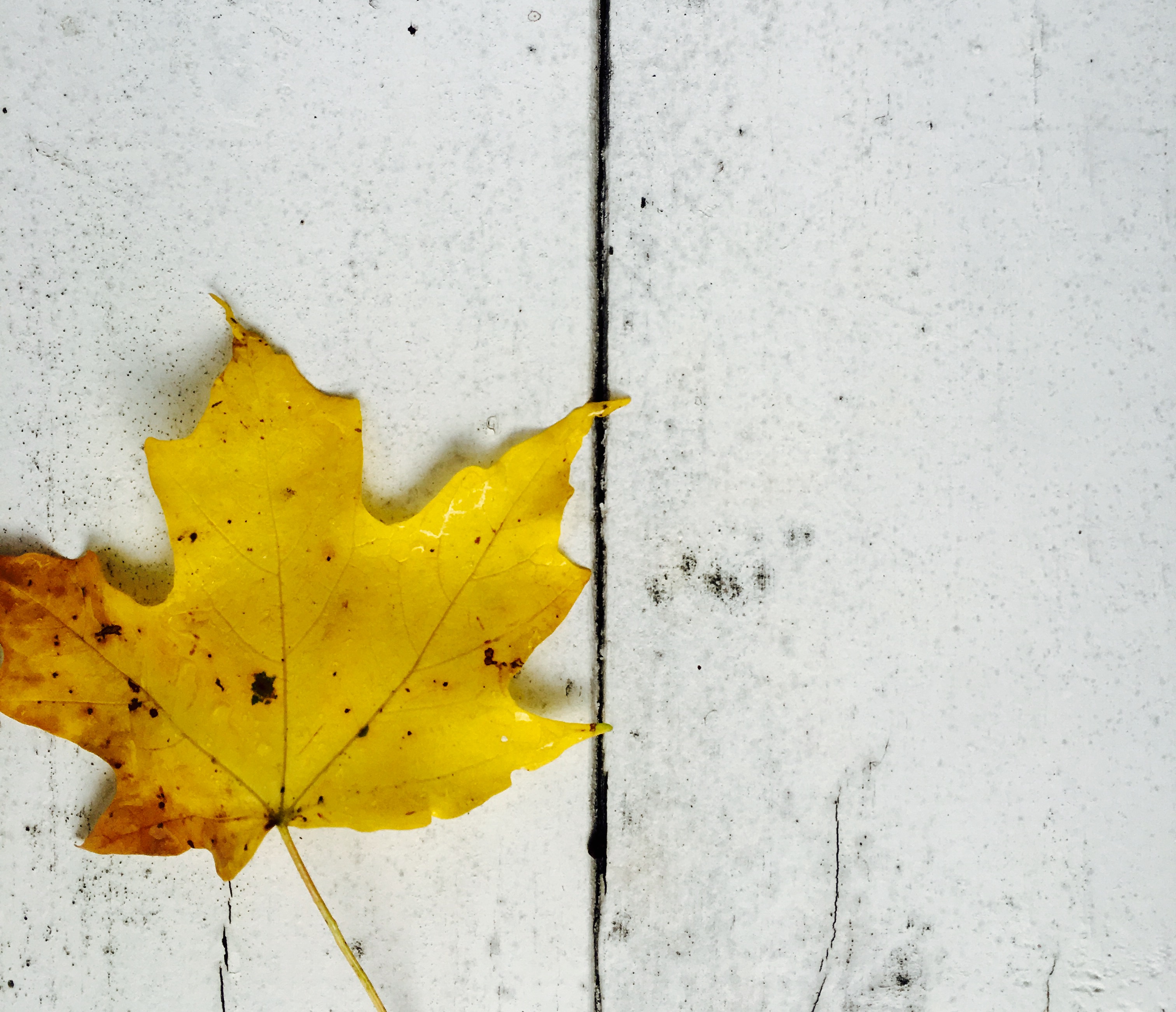 Let me paint the picture.
It's 2007 and I've just locked myself in my bathroom. I'm curled up against the cold tile floor crying my eyes out.   I've just given up my job as a family practice physician to homeschool my girls and I have never felt more lost or frustrated or alone.  My daughter is having her third temper tantrum of the day and I am convinced that I am unqualified to even parent her at this point, much less convince her she needs to learn math facts.
I am missing my job, missing doing something that I'm good at, missing the company of coworkers, missing the satisfaction of taking care of patients.  And heap on top of that the guilt that comes from wishing I was anywhere else but here.  I call my sister and tell her that this was the worst mistake of my life.
I had never not worked. I had no idea how to stay home and be productive and content.  I felt alone and isolated and restless, with no idea how to be home with kids all day and absolutely no idea how to be the person they needed me to be.
Finally, I picked myself off the floor, wiped away the tears and went back to the school room to give it another try.  I knew I needed help so I started looking online for resources that could help a struggling mama out.
Enter the day I found blogs.  Denise first introduced me to the online world but it was my own pain that drove me to Google looking for answers.  It was  Myquillin I found first, who also happened to be homeschooling at the time.  I stayed up until 3am one night reading all her archives. Every last post. I was so very inspired.  She was staying home and finding ways to love it and thrive. I wanted to love it and thrive too and her words gave me hope and encouragement.
I felt so much less alone.  My heart raced with excitement.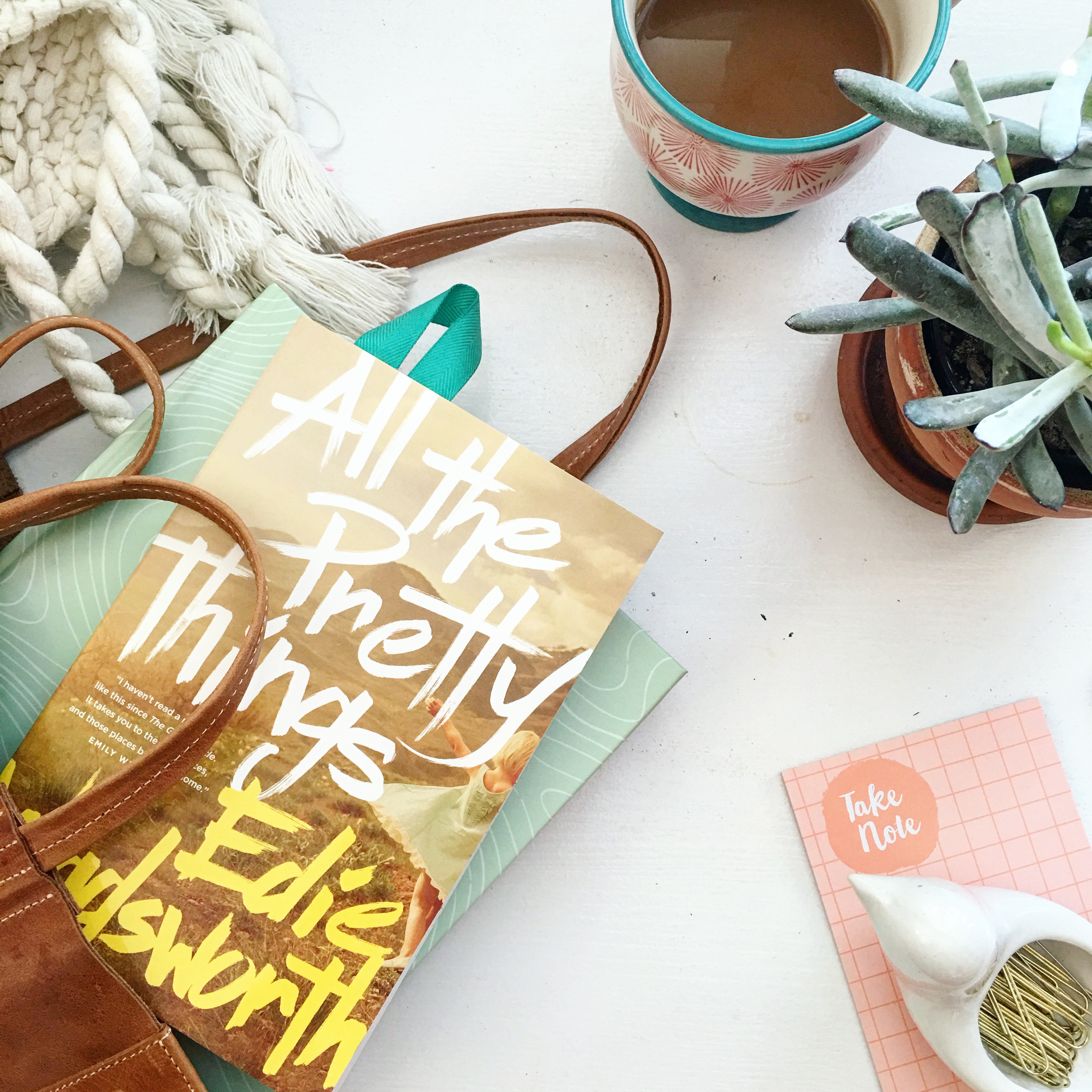 A few days later, I opened up my computer and stumbled my way through the technical challenges and started a little baby blog called Lifeingrace. I had no idea then how it would change my world forever.
Fast forward nine years and almost every AMAZING thing that is part of my life now, including YOU, came to me because of blogging.  This  journey has led me down a road I couldn't even have envisioned when I first started.  It has given me so much but these 3 things stand out the most:
It has helped me find my voice
I've always been a writer, always had a message burning in my heart.  I just needed a place to practice it.  And finding my writing voice took time, for sure, but blogging gave me the benefit of feedback.  It's one thing to write, it's another thing altogether to write for the benefit of someone else.  This online writing gig eventually led me to a book deal and 3 years after that, led me to finally release my first book.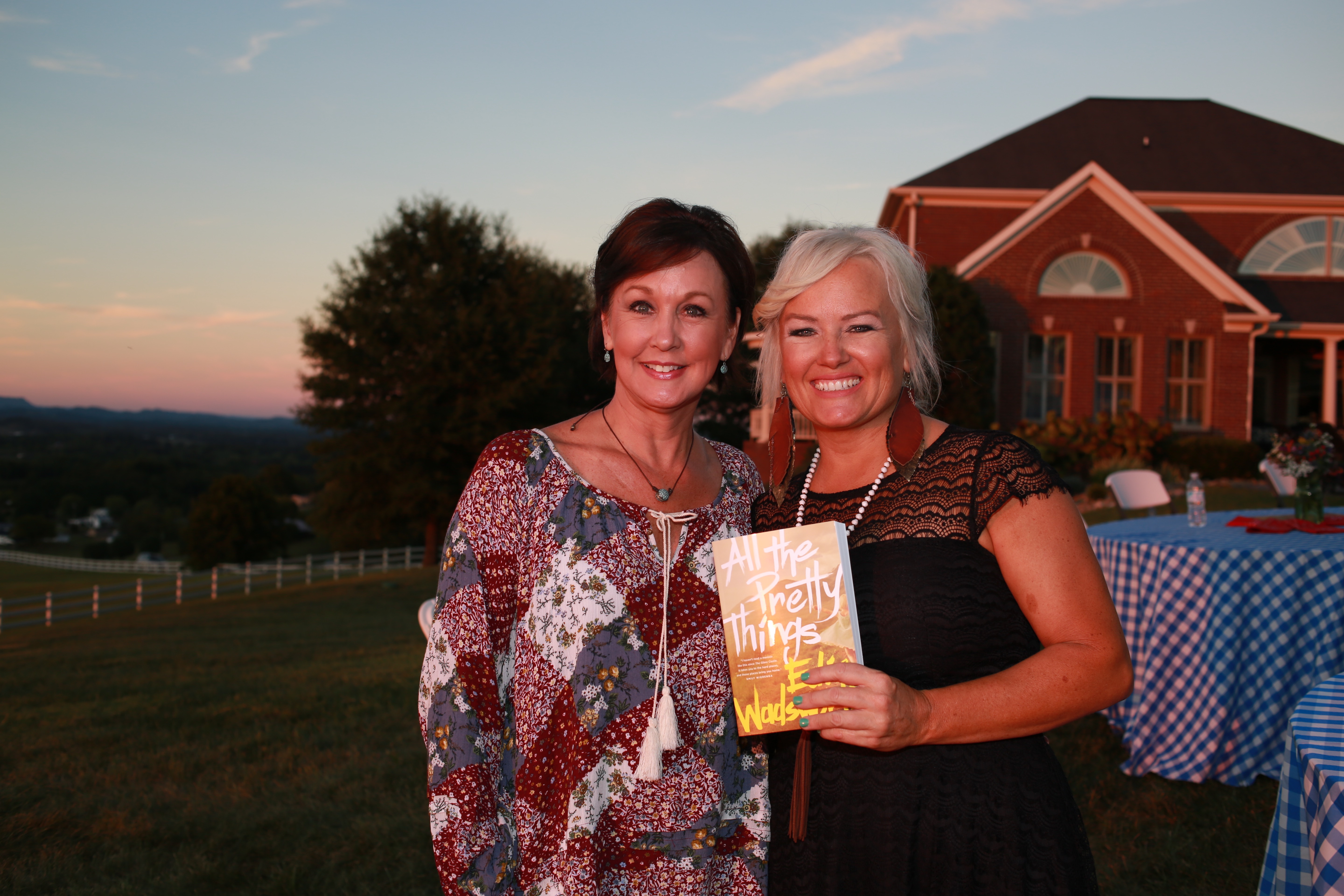 It's definitely not for everyone, but if you have a message burning in your heart, don't hide it. Instead, find a way to share it.  Maybe blogging would be a good first step for you too.
It has given me a sisterhood
When you are home with kids all day, you can begin to feel so isolated. Blogging gave me the community I was craving.  After years of doing this, I can say that so many of my dearest friends are people I met from blogging.  It's been the greatest gift that I never knew I needed.
It has given me a full time income while working from home
I loved blogging from the beginning but to keep doing it and to justify the time I was spending on it,  I needed it to help support my family.  I started with a few ads and some sponsored posts but I hated the way the ads looked on my site so my dream was to decrease the amount of ads and continue to find new ways to share my message while helping my family.  Online courses and resources have given me the tools to not only share my heart's message but to make a sustainable living while doing it.  Then, two years ago, I fell into a dream come true when I found essential oils.  I get to help people find natural wellness while helping pay for college and high school tuition, supporting a family in need, saving for a wedding or two, and many other things that my income has supported.  My income has more than tripled in the past year and I know it's because I made it a priority to keep learning and growing and serving the people in my life.
That's why I want to share this resource with you, a toolkit I wish I'd had when I started.
If you have a message that's burning in your heart and you want the fast track to getting it out to the world, you will LOVE this resource.
It's called the Genius Blogger's Toolkit.
I became interested in the toolkit when I saw that some of the courses/resources there were ones I had already taken that gave me the confidence and skills to keep sharing my message. (Nester has an Instagram course, Ruth has an CRAZY GOOD productivity course and several book writing resources ) I've spent the last two years taking a plethora of online classes to help me grow my self and my business.
I paid as much for EACH  of those courses as this bundle costs in total!?!?
And not to overwhelm you, but this bundle contains more than $5,000 in training with everything from how to start a blog, how to turn your idea into a book, to how to do social media with integrity.  It's almost too good to be true.
If you've been wanting to try your hand at sharing your message online, this resource is too good to pass up.
And since I decided not to relaunch my own course until January, (It's called Overflow and is a 20 video course on rediscovering your joy, passion, and purpose. This will be the self-paced version with no live FB calls)
I'm throwing it in FOR FREE as a bonus to anyone who purchases the Genius Bundle through my affiliate link.
In other words, you could almost go back to college with all that's offered in this toolkit. Minus the 8 am classes and the cramming for tests the night before!!
If you're interested click the link below to learn more!!  The cart for the class is open until November 1st.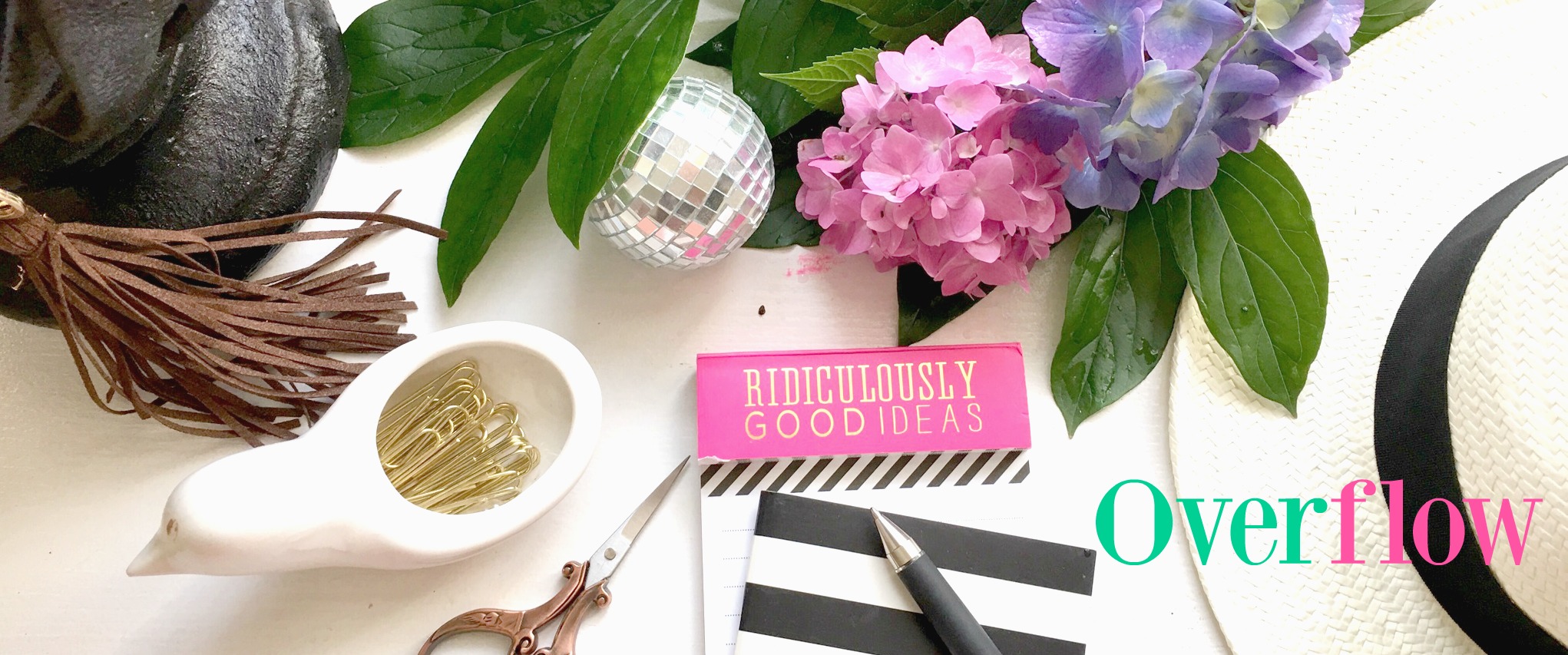 (And if you decide to take advantage of all this training, once you purchase it, come back here and click the link below so I can get you added to the self-paced version of Overflow. If you don't do this step, I won't have any other way of knowing to add you to my course!
Some of what's included in the bundle! ($97 for over $5,000 in training!)(This list will blow your mind!)
Professional Blogging
Blogging Roadmap: The Simple Method for Creating A Profitable Blog by WellnessMama ($97.00)
Building a Framework: The Ultimate Blogging Handbook Master Package by Abby Lawson ($75.00)
Everything But the Posts: Tips, Advice, and Templates From a Blogger Who Has Been in Your Shoes by Becca Ludlum ($7.99)
Launch Your Dream Blogger's Bundle by Natalie Joy ($81.00)
The Blogger's Guide to Online Marketing
from ProBlogger ($49.99)
The Foundation Series by Kirsten Oliphant ($49.00)
The Knowtbook: In-Depth Notes for Online Business by Amy Lynn Andrews ($24.00)
The Must-Have Guide to Blogging by Kayla Aimee ($17.00)
Time Management & Productivity
Asana for Bloggers by Matthew Giovanisci ($25.00)
Blog Buddies Planner Pages & Calling Cards by Mollie Johanson ($8.00)
Creating and Maintaining an Editorial Calendar by Angie Holden ($19.99)
Productivity Guide for Bloggers by Ruth Soukup ($97.00)
The Balanced Blog Planner by Amy Blevins ($49.00)
The Ultimate Freelancer Tax Guide by Caitlin Pyle ($9.99)
The Ultimate Unoffical Dropbox Guide by Jason Glaspey ($29.00)
Time Management Mama by Beth Anne Schwamberger ($5.99)
Social Media
Facebook Live Bully by Dave Anderson ($37.00)
FB Ads for Beginners by Beth Anne Schwamberger ($75.00)
Growing With Groups by Val Geisler ($97.00)
InstaValuable :: Grow Your Instagram Basic Course by Myquillyn Smith ($97.00)
Pinaffiliate Masterclass by Adeline Ganley  ($97.00)
Pinterest Traffic Secrets by Bob Lotich ($149.00)
Snapchat for Influencers by Amy Bellgardt & Jessi Sanfilippo ($9.99)
Social Media Marketing Workbook and Planner: How to Master Engagement in 15 Minutes a Day by Dwainia Grey ($27.00)
Stop Guessing: Your Step by Step Guide to Creating a Social Media Strategy by Jenn Herman ($9.99)
Strategies Worth Sharing eBook & Workbook by Brittany Ann ($30.00)
Triple Your Twitter by Helene Sula ($127.00)
Product Creation
Blog To Book: A Guide to Building Your Blog Business Through eBooks and Paperbacks by P.R. Newton ($7.99)
Building a Business: How to Dream, Plan, Make, Sell, and Share Your Online Shop by Maggie Whitley & Elise Blaha Cripe ($12.00)
Delight: The Digital Biz Owner's Guide To Creating A Pro Client + Customer Service Plan by Erika Madden ($11.00)
E-Course Creation 101 by Chantel Klassen ($97.00)
Formatting e-Books for Writers by Susan K. Stewart ($2.99)
From Idea to eBook by Mandi Ehman ($37.00)
Get Them Excited to Buy: Step-by-Step Guide for Converting Just Looking to Just Bought by Kelly Thorne Gore ($27.00)
How to Start Publishing for Kindle by Jeff Goins ($47.00)
Tech Help
Blog Beautiful: 50 Tips + Fixes to Make Your Blog Glow by Marianne Manthey ($24.00)
HTML and CSS Crash Course by Sarah Eggers ($129.00)
Sticky Blogging SEO: Climb to the Top With This 21-Day Course by Kelly Holmes ($99.00)
What the Tech? A Guide to Ease Your Technical Blogging Frustrations by Lesley Clavijo ($75.00)
You Have a Blog, Now What? Tips for Non-Techie Bloggers by Maria Davis ($19.00)
Photography & Images
Eat Pretty Things: Your Guide to Food Photography by Trisha Hughes  ($29.00)
Lazy Girl's Guide to Lightroom: Easy Photo Editing for Bloggers by Beth Bryan ($97.00)
Photoshop Your Biz: Learn Photoshop & Design On Your Own Schedule by Holly McCaig ($79.00)
Systematize Your Branding by Indigo Colton and Kaitlyn Kessler ($49.00)
Blog Growth
17 Strategies I Used to Go from 17K to 350K+ Pageviews in 9 Months by Lena Gott ($25.00)
List Building Jumpstart by Laura Smith ($147.00)
Networking Tips to Take Your Business to the Next Level by Natalie Cutler-Welsh ($19.00)
Primp My Post by Angie Nelson ($17.00)
Rave: Turn Your Online Followers Into Fans by Allison Marshall ($149.00)
Content Creation
Content Cookbook by Prerna Malik ($199.00)
Done-For-You Blog Content Creation Kit by Tanya Peterson ($47.00)
Heart of Your Business Video Training by Adera Angelucci ($47.50)
Podcasters Secret Weapon: Ultimate Podcaster Launch Guide  by Luis Congdon ($9.00)
Simple Podcasting by Joe Pardo ($69.99)
Monetizing
Affiliate Marketing for Bloggers: The Fundamentals by Tasha Agruso ($75.00)
Affiliate Marketing Secrets & Strategies by Katie Hornor ($47.00)
BloggerRevolution™ Sponsored Content Master Guide:  How to Pitch, Create & Nail Sponsored Content Every Time by Bonnie LaVell ($259.00)
Brands Are Looking For YOU! by Karen Lee ($14.99)
How to Move from Blog to Business by Caz and Craig Makepeace ($67.00)
Launch Your Speaking Ministry by Sheila Wray Gregiore ($79.00)
Monetize45 by Tabitha Philen ($149.00)
PR + Marketing for Bloggers by Kaelah Flynn ($25.00)
The Concise Guide to Blogging for Business Growth by Ling Wong ($27.00)