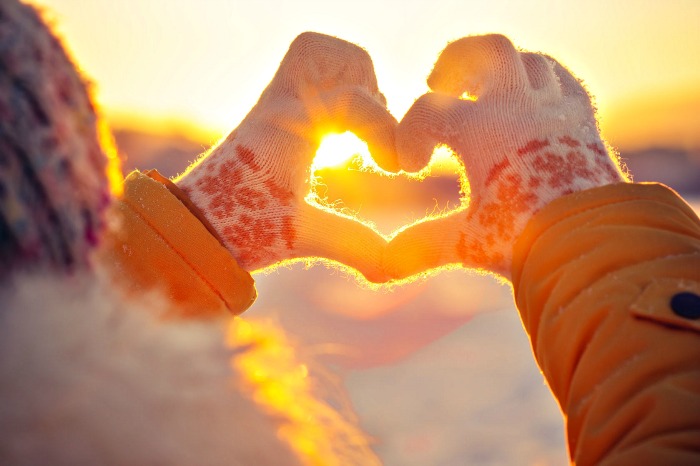 I'm a New Year's girl and always have been. The week between Christmas and when the kids go back to school is my nirvana.  I guess it helps that my birthday is January 4th but when everyone else is wallowing in that 2nd week of Christmas vacation (Okay, I'm wallowing too!) my wheels are turning a mile a minute.  I'm scheming and planning and goal setting and wanting to start 147 new exciting projects.  I wake up extra early and write down things as fast as my fingers can keep up.  The winter morning light has its own special glow.
I have to MAKE MYSELF slow down enough to reflect on the previous year, but it's a very good thing to do and it helps that I have a blog to help jog my memory.  So here are some things I learned in 2014.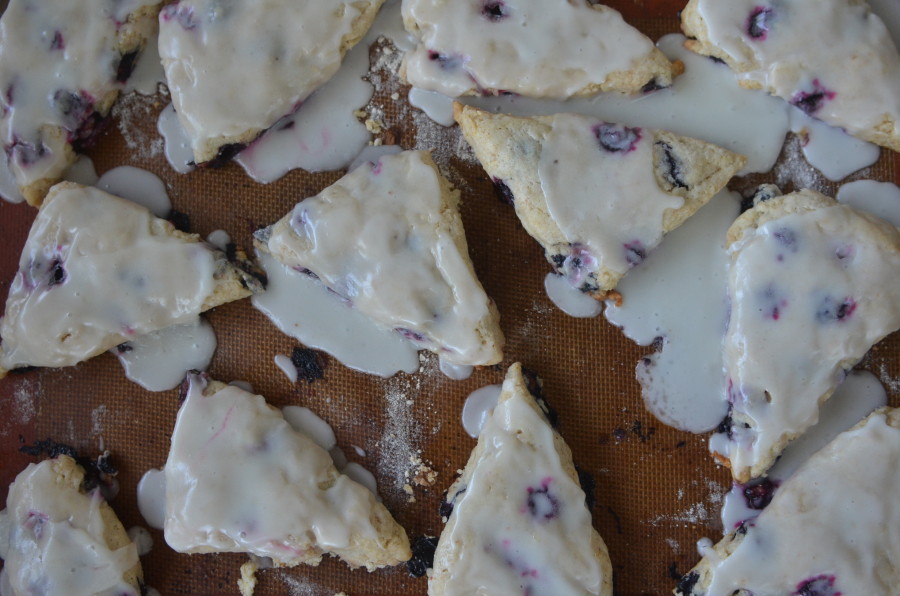 1.  God's Will is not sexy.   When I wrote about my struggles with FINDING GOD'S WILL last January, I had no idea that so many of you have struggled with the same thing.  I want to do something big and important for God but He doesn't need my big and important.  In fact, He doesn't need anything from me because He's the giver of all good things.  My neighbor needs me and his will is for me to serve my neighbor.  So I spent the rest of the year remembering that every time I stir the soup pot or clean the bathrooms or pay the bill, I am right smack dab in the middle of God's will for life because I am serving my neighbor.  Here's the short and skinny or you can go read the whole post.  
God's will is for you to be saved.  He has made every provision for that salvation Himself.  He has given you everything you need in Jesus' perfect life, death, and resurrection.  You don't need to do ANYthing to please Him or find Him or discern His will.  He is pleased with Jesus and sees you as one redeemed by Christ.

He has placed you in various stations in life and called you to serve your neighbor, since all of YOUR needs have already been met in Him. He has gifted you in certain ways, so that you may serve your neighbor and meet his needs. And the beautiful kicker is this—God hides Himself in your vocation, so that all the service you render to your neighbor, is sacred, because it is, in reality, GOD at work through you, meeting the needs of the neighbor.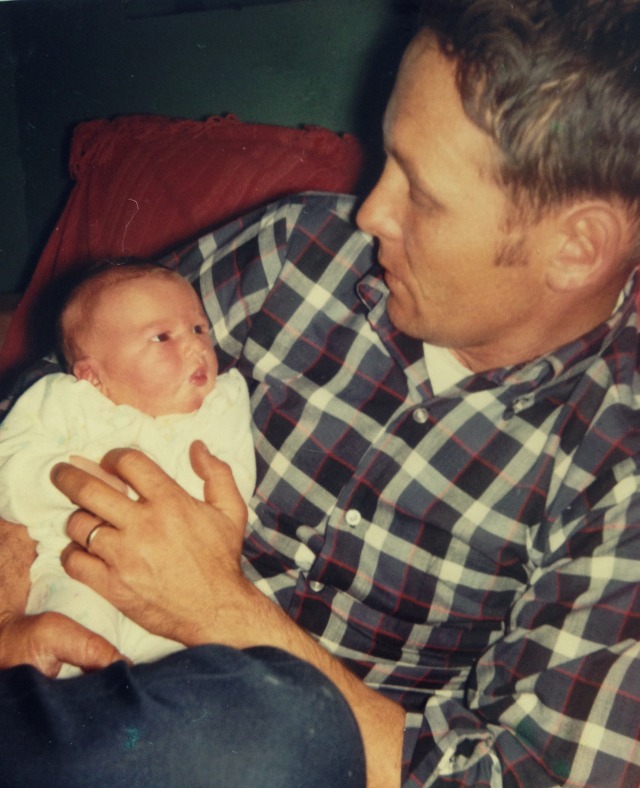 2. Jesus is the father to the fatherless and you are more loved than you know.  I've struggled with father wounds, striving to make up for it in a million ways, wanting the approval and love from people who could never give it.  I visited my daddy's grave site and the truth of who I am washed over like a flood.  My Father loves me and that is always enough.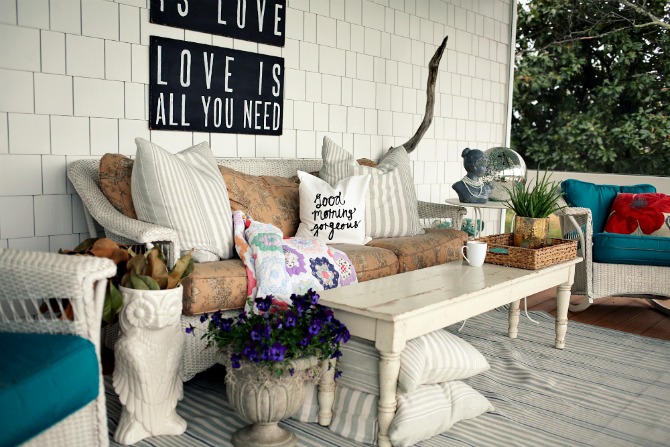 3.  Podcasting is fun and exciting and LABOR INTENSIVE.  In the spring, I did a trial run with podcasting with a little series on The Life You Love.  The Life of Faith podcast was downloaded a bajillion times, which has given me some ideas for a Life of Faith series.  Maybe in 2015?! Anyone want to be my podcast producer?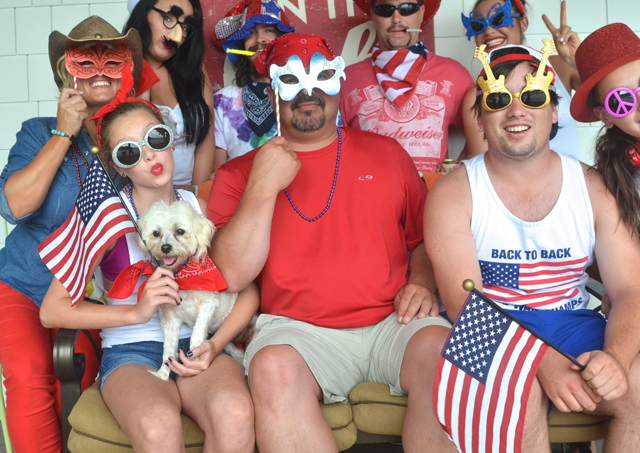 4.  Miracles are everywhere if we have the eyes to see.  I'm so thankful for my family and they continue to amaze and bless me.  Nick moved out and made ALL A's in chemical engineering.  Taylor started medical school and rocked it!! Caiti is nearing the end of nursing school and has been such a blessing to watch.  Emme and Elea are having a wonderful year and our older kids are finding their way in the grown up world of work and life.  We are so blessed.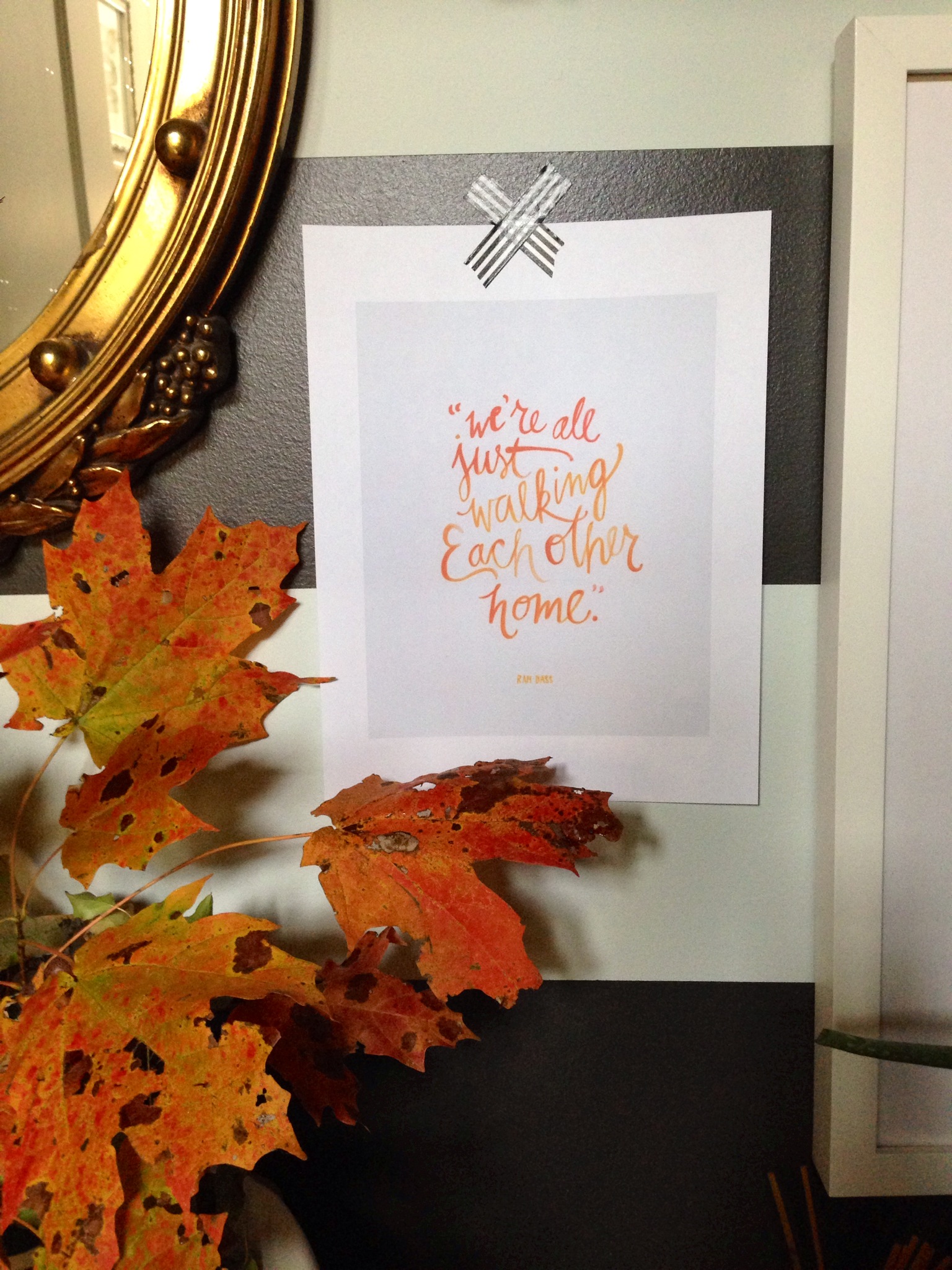 5.  We are the first responders to the people in our lives.  Let's respond with gentleness and kindness and love and meekness.  Let's link our arms in theirs and walk them home.
6. Writing a book may in fact be the hardest thing I've ever done.  It's feels a lot like a difficult labor.  And it's not over yet.  Speaking of writing a book, my dear friend Ruth is launching her baby into the world today so GO GET IT!! It's already #2 on Amazon!!!!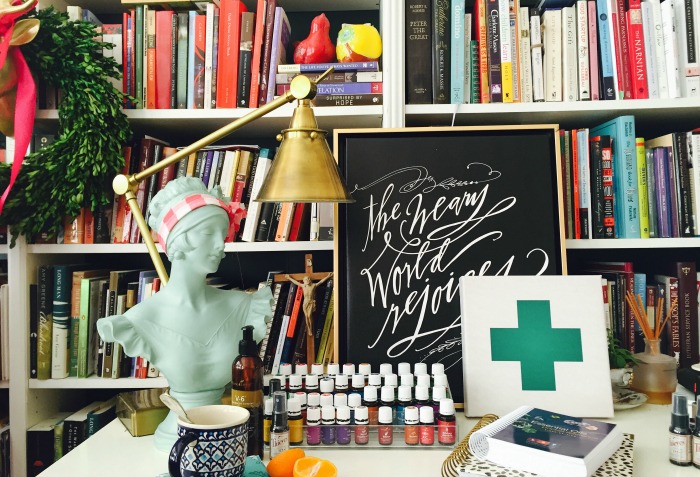 7.  There are two things I never want to be without.  They are—good books (I think I read nearly 60 this year) and Young Living Essential Oils.  Finding and using and sharing these oils has been like the amazing intersection of everything in my life—health and wellness, caring for people, a way to stay home and still use my skills.  I LOVE this company.  I love these products.  They are changing my life everyday.  And you seem to love them too—so much so that I may be able to go ad free on my blog this year, which is my hope and prayer! Go get yourself some healing from the inside out.
Okay, smooches and love to you all.
I can't wait to share my thoughts and plans for the new year!!
***************************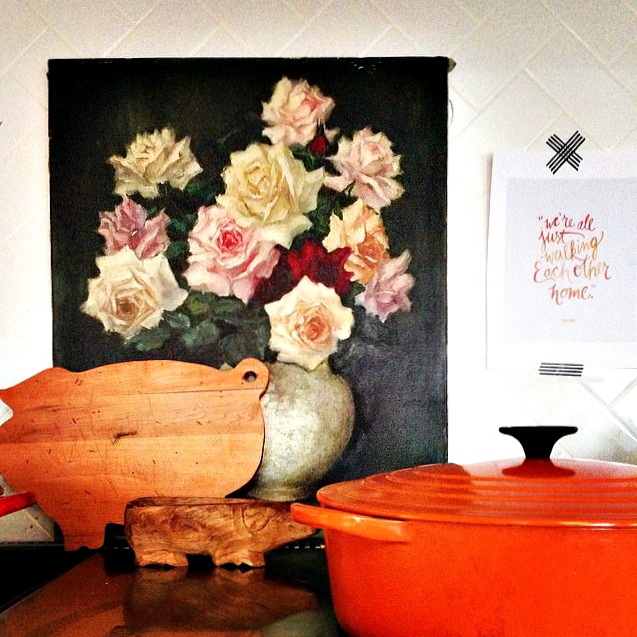 My December newsletter is going out January 1st and it's full of all the things I neglected to blog about in December along with an update on my crazy midlife crisis hair decision!! #growingoutapixieproblems
It also contains a link to a private page on my blog with free downloadable things, free meal plans, and other good stuff.