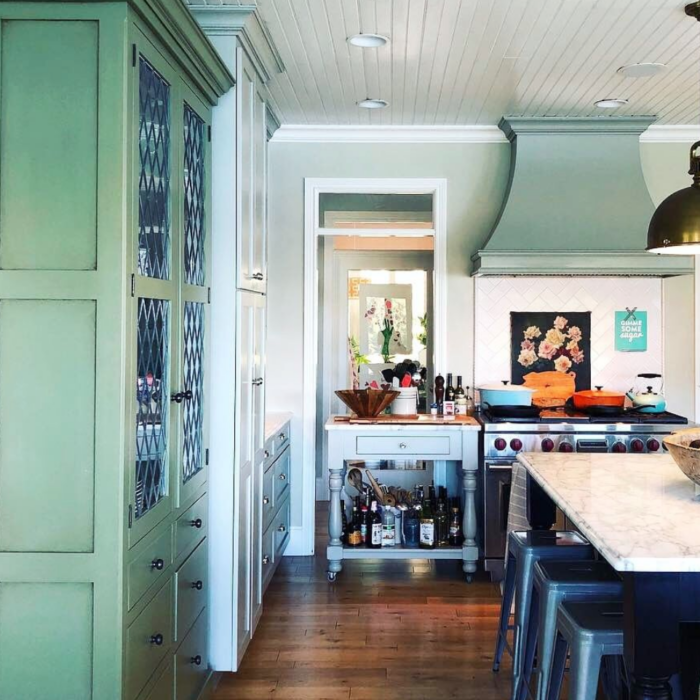 Do you have trouble keeping commitments to yourself? Do you set goals, make resolutions, and then feel like you're so bad at the follow through?
I'm going to give you 7 simple and powerful ways start keeping the commitments you make to yourself.
So many times we set a goal, decide we're going to do something, then we fail, we don't do it. Pretty soon we think we're so bad at it that we just stop trying. We don't even want to set a goal anymore because we think we never follow through with what we say we're going to do.
One of the things that I've really struggled with, especially the past year, is my nighttime routine. I would get sleepy and angry (I call it slangry) in the evenings, and I felt like I'd done so much good stuff during the day that I didn't have one more ounce to give. I would just shirk off things that I really wanted to do.
I might leave my kitchen a little messy. I might be on my screen before bed instead of doing reading. So I've set a personal goal to not leave the dishes in my sink at night and to not take my computer to bed.
Now those might sound like easy things to do, but not for me lately. Because I work from home, and because I work on my computer, I always feel like there's a few things I need to do.
I've been able to make some real progress and headway just in a few weeks on this goal, and I'm hoping that what's been helping me might translate into what you're wanting to do.
Maybe you're wanting to lose a little weight. Maybe you're wanting to save some money. Maybe you're wanting to start an exercise program. Maybe you're wanting to beef up your morning routine, maybe it's work on your relationships.
1. Decide it
Decide what you want to work on, even if you've felt like you've been a failure before. I want you to just decide something, and not just the thing you want to work on, but how you want to talk about it. Here's why.
I had this nudging that I needed to do something about my nighttime routine. I don't like being so crabby at night, and I don't like just going to bed and not doing things that I feel like I should do. But then there's this other part of my brain that thinks, "You get up really early and you're a morning person, and you don't have to be a nighttime person too."
My thoughts were, "You should, you should, you should." I don't want you "should" yourself with your decision. Shoulding yourself isn't very inspiring.
Instead of saying, "I should do these things at night," I decided that my statement was, "I love being the kind of person who reads poetry at night, instead of being on her computer. I like being the kind of person who leaves her kitchen spotless."
Reframing the statement of what you want to do into a positive, will really help you. Thoughts, and the things that we speak, generate feelings inside of us.
If your thought and statement is, "I should want to lose weight," that probably doesn't give you a great feeling. Come up with a way of saying it that makes you really feel inspired and excited!
2. Feel it.
Make sure the way you're talking about your goal, or your commitment, actually inspires you. You want to feel motivated by it. When I say to myself, I am a person who reads poetry at night," that's very inspiring to me. Now that might not be inspiring to you, so you have to figure out how you can talk about your goal, or resolution, or commitment, in a way that inspires you.
Don't talk about it in a way that shames you into doing something, but in a way that motivates you and inspires you. Our feelings are the fuel of what we actually do in our lives.
If we want to take better actions, we're going to have to have better feelings.
This might be a newsflash for you! I hope it is because this will change your life!
YOU'RE IN CONTROL OF YOUR FEELINGS.
Your feelings come from your thoughts, so you just decide what you want to think and say about your life, about your goal, about your commitment. You get to control your thinking, and when you change what you think, those thoughts will give you feelings that motivate you.
You decide, on purpose, how you want to talk about what you're doing in your life. As you decide, you will generate feelings for yourself that will motivate you to keep going.
Make sure the emotion that you're generating is actually motivating you to take action, that it's inspiring you, not shaming you.
3. Write it
Writing it down is so powerful. When I started to work on my nighttime routine, I started to think about how I wanted to think about the whole process.
I was one of those people that if I was super, super tired, I would mostly clean up the kitchen, but then leave stuff in the sink. Then I would think, "Oh my gosh, if something happens to me at night, my poor sister is going to have to come clean up my kitchen." I would have these kind of shameful feelings that I SHOULD do better.
Should never motivated me to do better.
I started working on how I wanted to say it to myself, what feelings that generated, and then I physically wrote it down. I physically wrote it in my calendar every night, and it was really kind of cool. It gave me a sense of looking forward to it!
"Tonight I'm going to be a person who reads poetry and a person who doesn't leave dishes in her sink."
Your brain gears up for things that you write down.
4. Habit stack it
This comes from a book called Atomic Habits. Pair your new thing with something that you already enjoy.
Here's what I noticed. I love YouTube, and I love watching the uploaded videos of people that I follow at night. I would kind of save those for when I would go to bed at night. What I decided to do instead is watch those while I'm cleaning the kitchen because I decided I didn't want to take my computer to bed.
It worked out kind of like magic. I wasn't really in a super hurry to get done in the kitchen, because I knew when I finished in the kitchen, then I'm ready to go to bed without my computer. I knew I better watch what I want to watch here while I'm cleaning the kitchen, because then the computer is getting put away.
Now cleaning the kitchen is becoming something that I look forward to. After dinner when everybody else scatters, and I'm in the kitchen working on the dishes, it gives me a good time to catch up on podcasts, and catch up on YouTube channels. Then when I go to bed, I don't take my computer. I don't open it again.
I can't even tell you how much it has blessed me, and how much easier it has been, because I paired the thing I was struggling with to something that I really enjoy.
5. Fail at it
We think failure means we're not good.
We think failure means we're never going to do that thing.
We think failure means we never were meant for that.
Be willing to fail. Accept that failure is part of the process. Failure is part of getting better at something. A lot of times what we do with the failures is, we make it mean that we're bad people. WRONG.
Ask yourself what you can learn from the failure, not what does the failure mean about me. THE FAILURE MEANS YOU'RE HUMAN. Let's ditch all of the shame and guilt that we heap on ourselves when we say we're going to do something and then we don't. Let's just learn from it.
6. Get back at it
So you fail at it. So what, what did you learn from it? The question is not, IF you will fail, the question is, WHEN you fail, what will you do then?
You're going to fail at it, then you're going to get back at it. You're just going to learn from the mistakes that you made and get back at it.
7. Celebrate it
Make it fun!
For me, making it fun was deciding I really wanted to be a person who reads poetry at night, so after I get my kitchen tided up I get to read my new poetry book. I got a couple of new books, and I have something to look forward to, since I'm not going to be on my computer.
I have to say the first night I felt a little deprived. It was hard. I knew it wasn't good for me, I wasn't sleeping well with my computer in there. I would get sucked into news cycle stuff at night, and then my mind was going crazy. It just wasn't good for my rest, and it wasn't good for my brain. I needed to find something to replace that with.
Taking something away in your life, you'll feel the void, so what can you put in there to make it fun, and to celebrate?
Replacing it makes it seem like I'm not losing anything. I get to go upstairs and read my books now!
You can think you're not good at keeping your commitments to yourself, but that's just a thought. If you want to change that thought you can. You can just decide today that you are good at keeping commitments to yourself.
What will happen is, you will prove yourself right either way. So be careful little mind what you think, and decide you're good at keeping your commitments to yourself, then watch yourself get good at actually doing the thing. It's really exciting!
Pick one way, even if it's a tiny small way, that you can honor your word to yourself today. Pick something that will make you excited for yourself that you did it!
Maybe you decide that you need to walk more.
Maybe it's something with the way that you're feeding yourself.
Maybe it's something in your relationships.
Maybe it's your bills.
Maybe your taxes
Maybe it's that book you want to write.
I want you to decide that you're going to do something, and then I just want you to practice thinking about how you'll keep your word to yourself. As you build trust with yourself, and increase your capacity to keep your word to yourself, you will also increase your capacity to keep your word to other people.
With practice, you just get good at honoring your word.
Write it down first, and then decide what you want to think about it so you can generate feelings that are motivating for you. Then habit stack it and make it fun!
Set yourself up in a way that you can actually follow through with the things that you say you're going to do. You've got this mama!