"Books are the quietest and most constant of friends; they are the most accessible and wisest of counselors, and the most patient of teachers." ~C. Eliot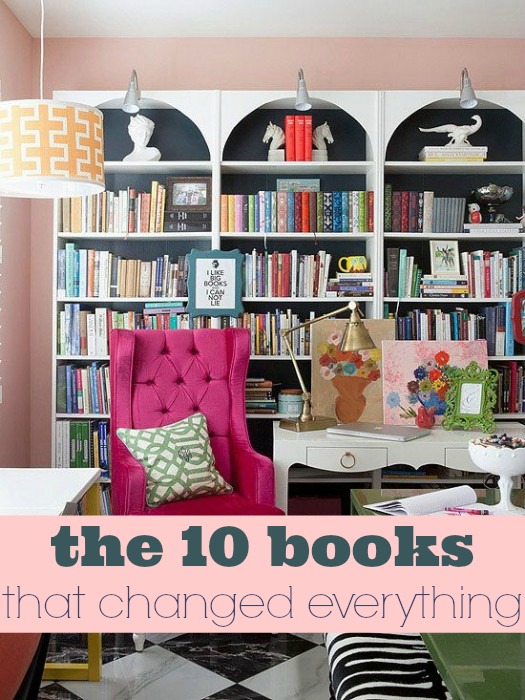 Everywhere you turn in my house, there's a stack of books.  I TRY to keep them put away but no matter how much I hope to reform myself, I'm forever getting books off the shelves and re-reading passages, looking for quotes, and in general wanting to NOT FORGET the words of the authors that have changed my life.  My nightstand is loaded down like a pack mule.  I have 3-4 books in my car, one in my purse, and a teetering stack on my desk.  I was tagged on Facebook and decided to post my answers here since I know how much y'all love books, too.
A few weeks ago on Instagram, I wrote a note of apology to my nightstand.  She's a workhorse that's for sure.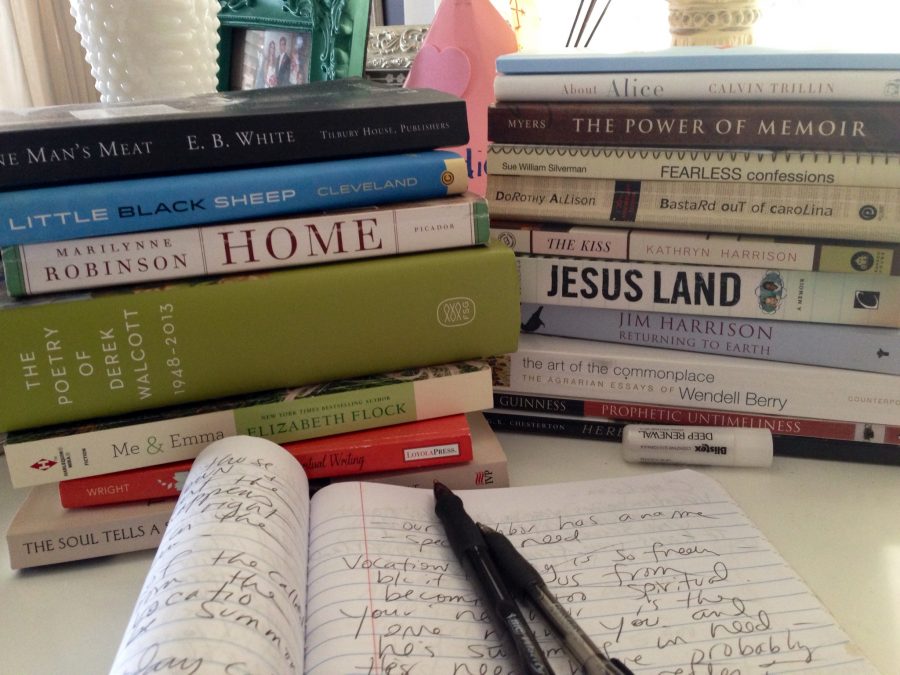 But, when I think about the books that have most influenced me, I get emotional.  Books have changed everything about how I live my life.  They have taught me to see the world differently.  They have enlivened my mind but more importantly, they have broadened my heart and made me more curious and compassionate and thoughtful.  And since I still have such a long ways to go, I never want to stop reading!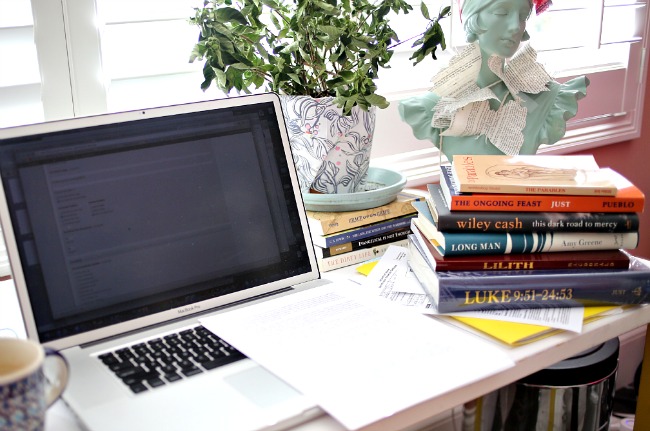 These authors feel like my closest friends and I'm so thankful for their influence and their commitment to their work—work that continues on and makes us better and more human.  Here's  my top 10!
Mere Christianity, C.S. Lewis—this was a game changer for me.  I first read this book when I was so teetering on unbelief, after a bad church experience.  I've reread it many times since but that first read through was life altering.
Angela's Ashes—memoir at its finest, I adore Frank McCourt (who needs fiction with a life story like this?)
Grace Upon Grace, John Kleinig—one of the best books on everyday spirituality that I've ever read, SUCH A GIFT!
Captivating, Stasi Eldredge—so influential on me when I left my medical career on offering ourselves to others
Telling the Truth—Frederick Buechner, such a powerful book, haven't had it out of my reach all summer
The Liar's Club, Mary Karr—a memoir that made me know I wasn't alone and a writer that has such a memorable voice and style that I so admire
Bird by Bird,  Anne Lamott—her advice for writing could be translated to nearly every pursuit in life
To Kill a Mockingbird, Harper Lee
Gilead, Marilynne Robinson—exquisite writing and characters that live on in my mind everyday
God at Work, Gene Veith—this book on the teaching of vocation set me free from the tyranny of trying to do important, spiritual things
Coming in closely behind would be the Harry Potter books and Amusing Ourselves to Death and Orthodoxy.  Okay, I'll stop now.
Although if you're a book worm like me, you might enjoy my 2014 reading list, which I'm still adding to every week.  This podcast on a Life of Learning will encourage you to start reading with more intention.
Okay, name a few of yours,  my friends.  What book changed you, made you see the world different, influenced you in lasting ways?
And? What are you reading right now?