"No book is really worth reading at the age of ten which is not equally – and often far more – worth reading at the age of fifty and beyond." C.S. Lewis
This may seem like a regular post, but it's not.  This is a community post, where I start the conversation and you jump in with your awesome two cents!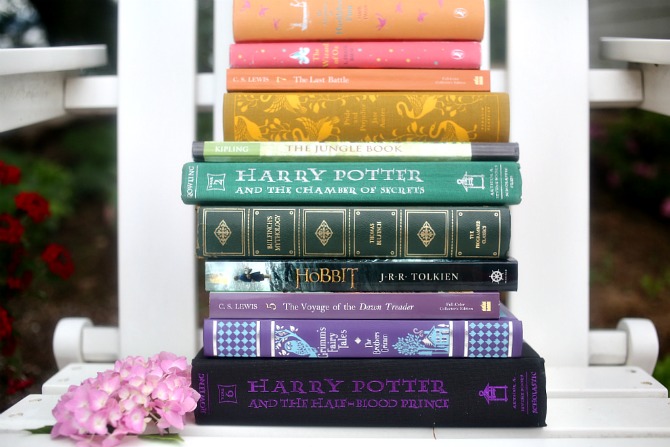 I LOVE talking books with you because you are the smartest, most thoughtful readers in the world.  I've included my best books for tweens list but by the end of the day, I hope to have a list just as large of books you love for your tweens.  I'll add it below mine and link to you to give you credit!
***************************
The kids and I all headed down to the dock yesterday with one goal in mind—to sit by the water and read.  It was too windy for boating and we were too lazy for swimming, but the weather was perfect reading.  (I'm not sure if there's bad weather for reading!) The best part?  Discussing our books at random intervals throughout the afternoon.  One of the best ways to spend your summer is inside the covers of great books.  Since my girls are on the cusp of being teens, my time to influence their reading is quickly disappearing.  But, for now, while they're still here, this is one of the best ways I can teach them—by letting the great books teach them.
Here's what I recommend with my whole heart—no matter what age your kids are, read aloud to them.  The sitting, the snuggling, the words, the birds chirping in distant trees?  It's all magical and it doesn't have end when they can read to themselves.  Absolutely the best memories I have with my kids (other than nursing them) is reading aloud with them.  If you haven't been in the habit of this, it will seem awkward, both to you and your 13 year old.  But read on through the awkwardness and the magic will start to happen, I promise.  Here's are some of my favorite books to read aloud to tweens…..
Now, that's my starting list, but feel free to leave your recommendations in the comments.  My girls read lots of books (mostly popular fiction) besides these, but these are the ones that I have read or plan on reading aloud with them.  These are timeless stories that adults love as much as kids.  And with classics, everyone is getting an education in expert sentence structure and grammar.  For the WIN!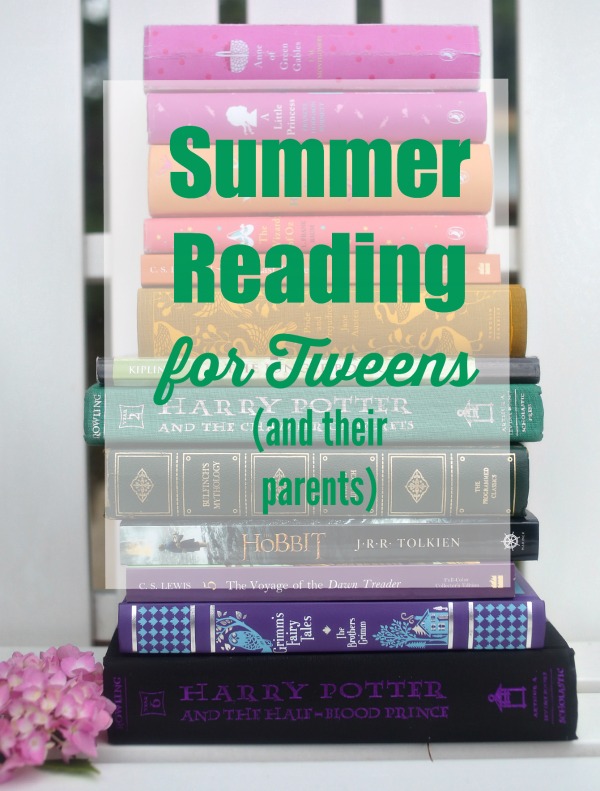 Now, it's your turn.
What great books would you add to the list for the tweens among us?
Edited to Add:  Here's the list I'll be working on today, compiled by the stellar lifeingrace readers:  (I have linked to those that have blogs!)
Emily of New Moon, L.M. Montgomery via Jennifer
The Book Thief, by Markus Zusak via Sara
The Penderwicks, by Jeanne Birdsall via Susan and Andrea
Christy, by Catherine Marshall
The Hunter Brown series by the Miller Brothers
Jane Eyre, by Charlotte Bronte via hopeinbrazil
Anne of Green Gables series, L.M. Montgomery via Erin
Jane of Lantern Hill, L.M. Montgomery via Tammy
Little Britches series, by Ralph Moody via Renee
All Creatures Great and Small series, by James Herriot via Laura Ingalls Gunn
Dandelion Wine, by Ray Bradbury via Erin in Co.
Swiss Family Robinson, by Johann Wyss via Nicole
Peace Like a River, Leif Enger via Liz  (LOVED this book!)
Little Women, by Louisa May Alcott via Garrett
Number the Stars, by Lois Lowry via Emma