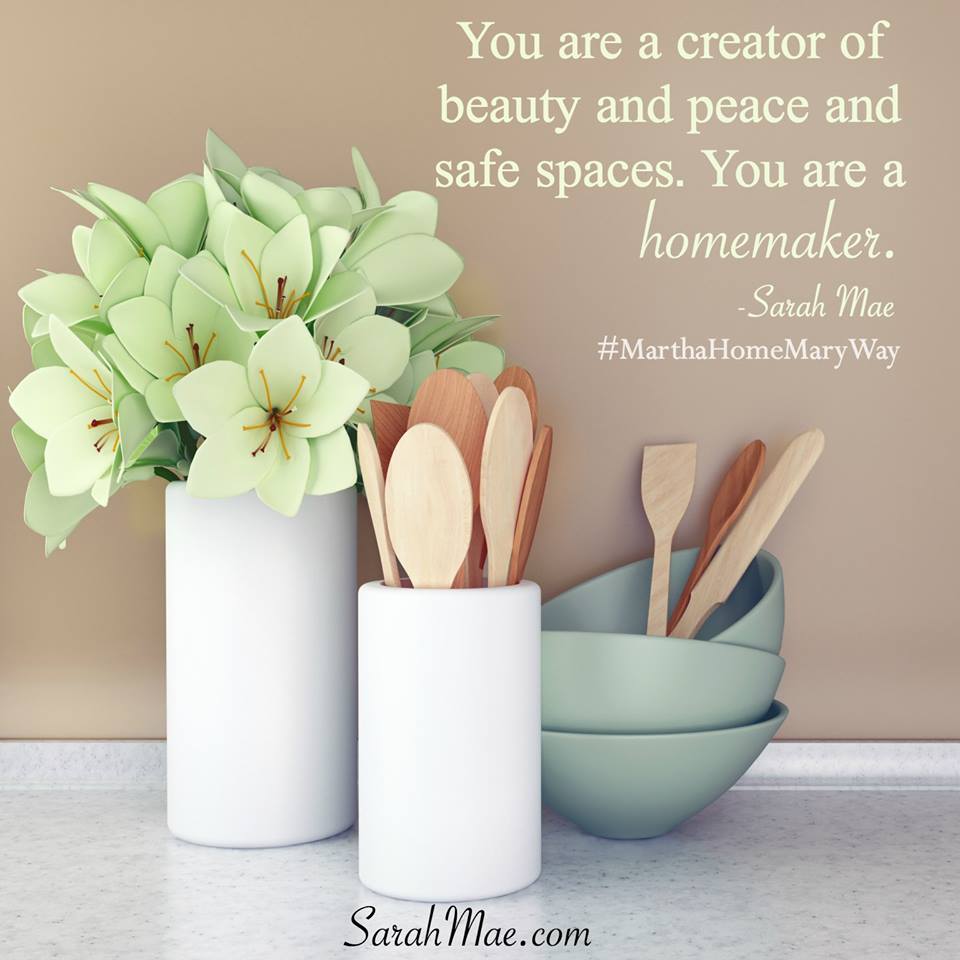 It must have been nearly eight years ago when I first "met"  Sarah Mae, as in, I found her blog and found a kindred spirit.  We finally met in real life last year at Allume and she is just as precious as I thought she'd be.  And the message of this book is the heartbeat of my life—extending real and vulnerable hospitality to the people in your life. I'm so thankful for her and for the countless hours it takes to make a book like this a reality.  Welcome Sarah Mae to the blog!
I'M JUST ABOUT AT Amy's house.
I pull up and I barely get parked when my kids jump out to greet her kids. They all head straight for the trampoline. See you in a couple of hours, I think to myself, smiling.
I head in and Amy has coffee made and some sort of snack. My favorite is the homemade gingersnaps she made over the Christmas holiday. To die for. Today, she has banana bread. We chat in the kitchen as she sweeps up some crumbs that she'll be sweeping up again before I leave. Five kids. There is always something to sweep up.
We get our coffee and our bread and settle ourselves on the off-white couch for some good conversation. Toys are on the floor, but that's okay because the place feels happy. I notice a chocolate bar on the end table. Amy gives me a wink and says, "For later."
I love it here.
Have you ever walked into someone's home and felt like you couldn't get comfortable? The whole place was just too clean, too put-together, too . . . untouchable?
There is something to be said for a space that invites rest, a "come-on-in-and-prop-your-feet-up" kind of beckoning. I like places like that. I like melting into a comfy couch that was made for long hours of coffee and conversation.
Cleaning isn't just about scrubbing floors, making beds, and clearing out clutter—although those are good things. It's also about creating an environment that encourages people to feel welcomed and loved. I believe one of the ways we can give love through our homes is to have a "put your feet up" atmosphere. Here are some ideas to do just that.
5 Ways to Create a Sense of "Welcome! Put Your Feet Up"
1. Don't, under any circumstances, have plastic coverings on your furniture. Nothing says uncomfortable like plastic under your behind.
Do consider having some throw blankets and soft decorative pillows around that whisper, "Go ahead and get comfy, friend; you won't wear out your welcome."
Don't make everything perfect. Let your home be lived in and let others experience that lived-in feel.
Always have coffee or tea made (or ready to be made).
Be a listener.
The goal of homemaking isn't to have perfectly decorated, perfectly clean homes. The whole point is to have a place that is welcoming, and you know where that begins? In your own heart.
Your home is a reflection of who you are. If you are warm and welcoming, your home will be. The cleaning? That's just the cherry on top, you know, so no one trips on the way to your couch.
Here's to putting our feet up and staying awhile!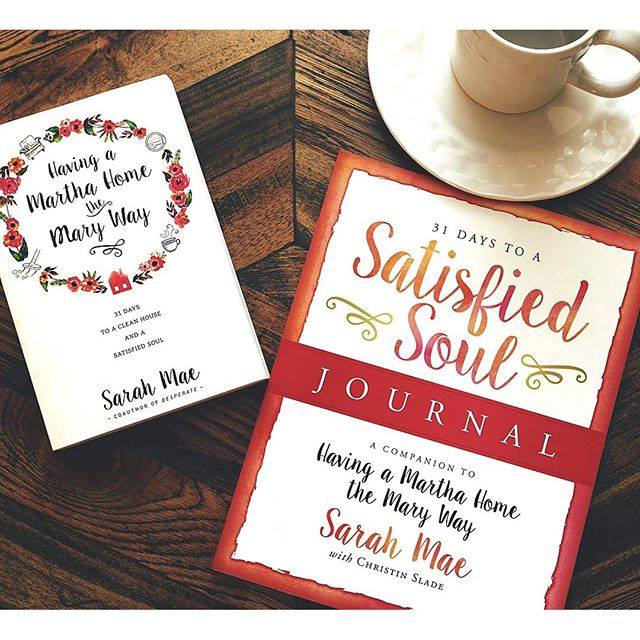 …
You just read an excerpt from Sarah Mae's new book, Having a Martha Home the Mary Way: 31 Days to a Clean Home and a Satisfied Soul, available now! I can't wait for you to read this book!
Leave a comment below about the ONE thing you struggle most with in your home and you'll be entered to win a copy of the book AND your choice of gifts from my favorites page.
For some FREE printables and to learn more about the book, head to MarthaHomeMaryWay.com.