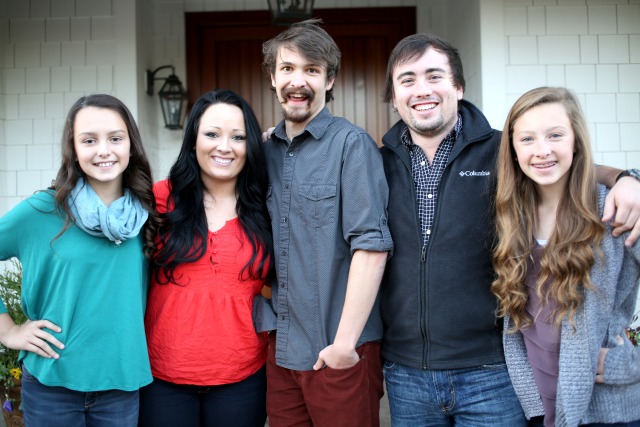 Sometimes all I see are my failures as a mom.
She left a note by my computer that said, "Mom is tired.  Mom is always tired, but it's okay.  She's writing a book."
And just like that, I'm a complete mess.  All choked up, tears dripping on my computer, thinking back on the last few weeks and months and how I've never been in a more vulnerable place.  So much change going on in our family.  This one starting medical school, this one moving out, this one coming home, my book, his work, her struggles—grieving the losses, celebrating the victories, but mostly feeling like it's all slipping through my hands.
And I knew it before I saw the note.  The weight of it was already crushing me.
I've not been the mom I want to be.   I've been too tired.  I've been busy.   I wasn't home when she was coming over.  I missed his concert.  I fell asleep before I told her goodnight.  I was sarcastic or unkind or impatient.  I broke another promise.  I was preoccupied.  I wasn't there when she needed me.   I know you know.  Because  this is your life too.  The life of someone who wants so desperately to love well and finds her failures lying scattered over the landscape of so many days.  This is the life of someone who cares enough to look hard at the broken places and make the difficult confession—the same one we make every Sunday to our Father.
Most merciful God, we confess that we are by nature sinful and unclean.  We have sinned against you in thought, word, and deed, by what have done and by what we have left undone.  We have not loved you with our whole heart.  We have not loved our neighbors as ourselves.  We justly deserve your present and eternal punishment.  For the sake of Your Son, Jesus, Christ, have mercy on us.  Forgive us, renew us, and lead us, so that we may delight on Your will and walk in Your ways, to the glory of your Holy name.  Amen.
I almost never can say it with dry eyes.  I know who I've sinned against.  I know who I've hurt the most.  It's these people that I love more than anyone in the world.
I hang on to the absolution for dear life.
But God in Mercy has given His Son to die for you and for His sake forgives you all your sin.
And God's strong word cleaves the darkness,  repairs what I've fractured and unites what I've severed.  He creates faith where there is unbelief,  hope where there is hopelessness, and peace where there is despair.  By His stripes, we are healed.
I remember that repentance is the way of life.  
I couldn't hold this all together even if I tried.
So, I lay it down in confession, all the pieces,  disparate and torn,  and He counts my tears and raises the dead and all I see are light and life.