Our week was wonderful and went a little something like this….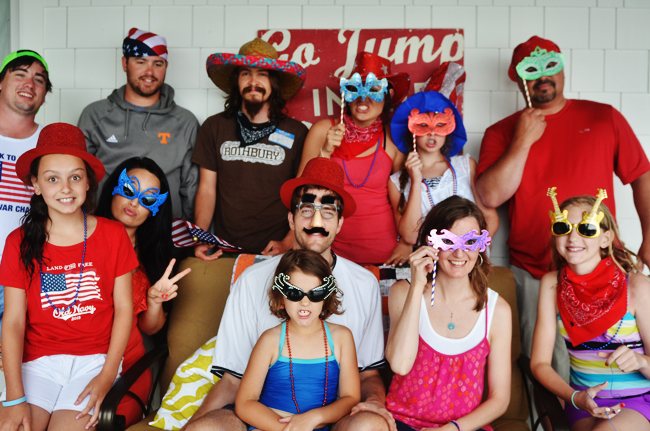 and this…..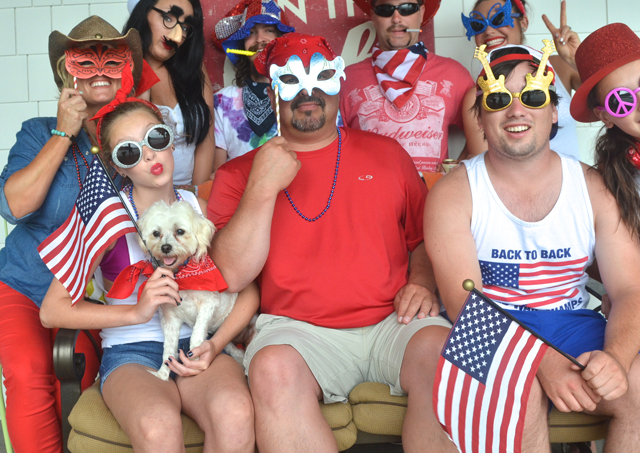 with a little bit of this…..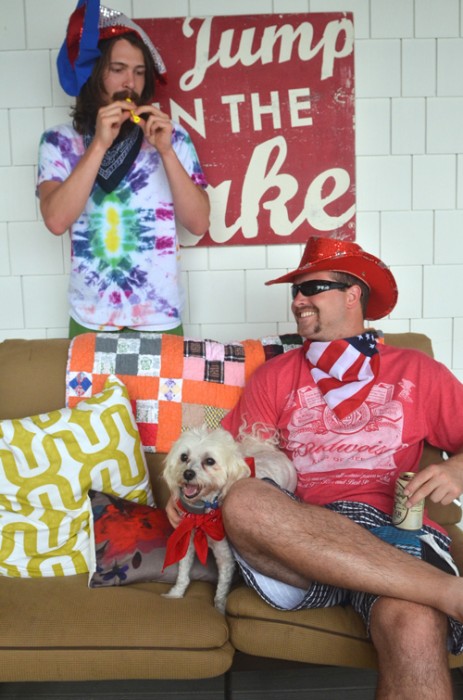 and this…….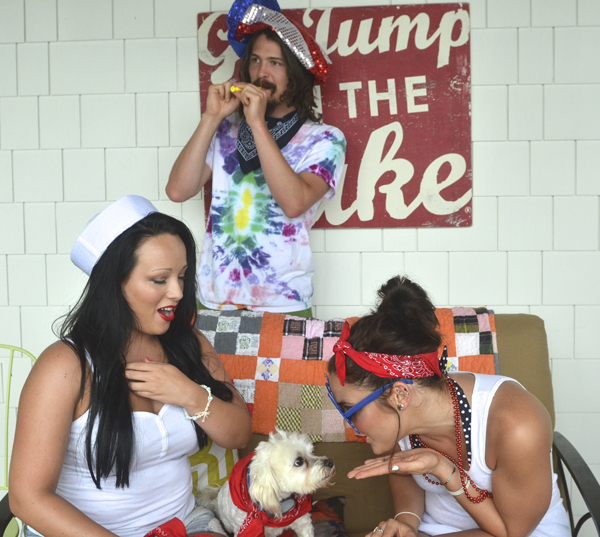 thrown in for good measure.
Because sometimes, you just need to laugh.  A lot.  And my people are nothing if not entertaining.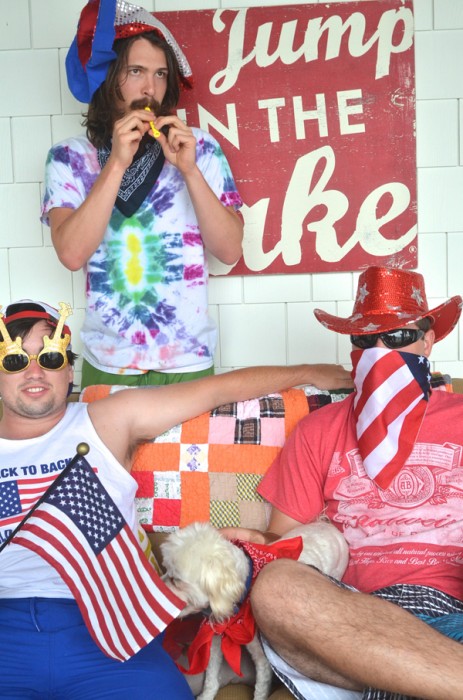 The kitchen was on her best behavior and churned out a lot of good food.
Like this…..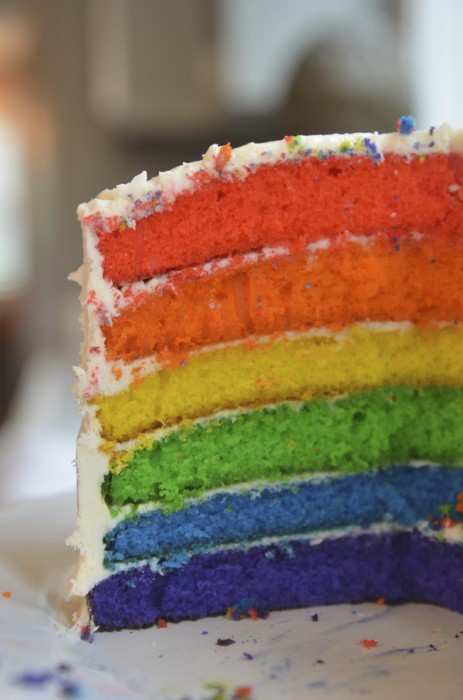 and this…..
The frogmore stew (aka shrimp boil) was my favorite recipe of the week, so please add it to your summer list of things to do.  It makes eating into an event, not just a meal.
And the sauces that you make to go with the stew?  WILL CHANGE YOUR LIFE.  Don't get lazy and think you don't need sauces.  Because you do, in fact, need sauces.
The table looked all festive for the week, with her beautiful hydrangeas and bandanas.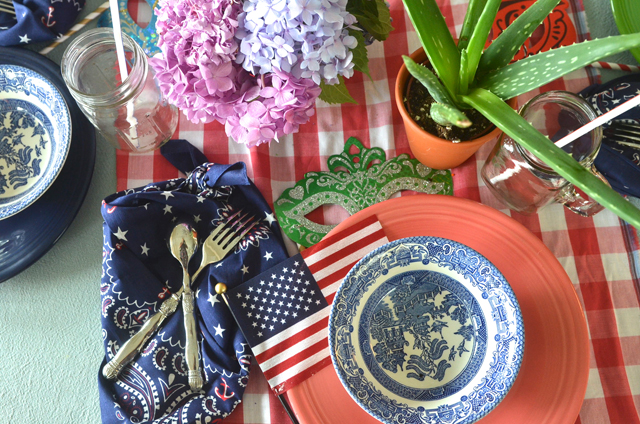 Not to be outdone by David, of course, who likes a little flair himself…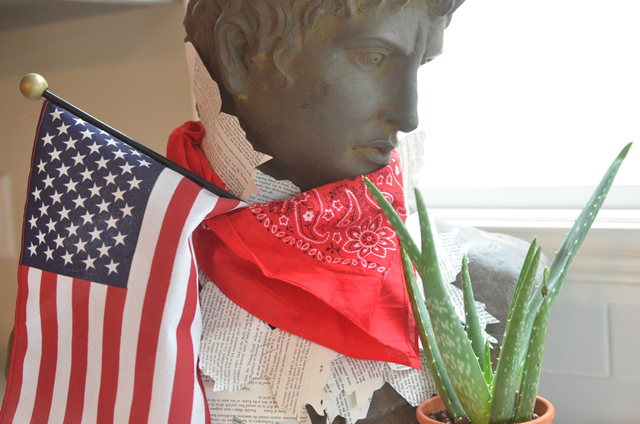 So, we're already lonesome for the kids, who left this weekend.
But, we washed all the sheets and swept up the cake crumbs and folded all the beach towels and are ready for round 2 of the best summer soiree staycation ever!  (JamieKnoxville and family are coming this week!)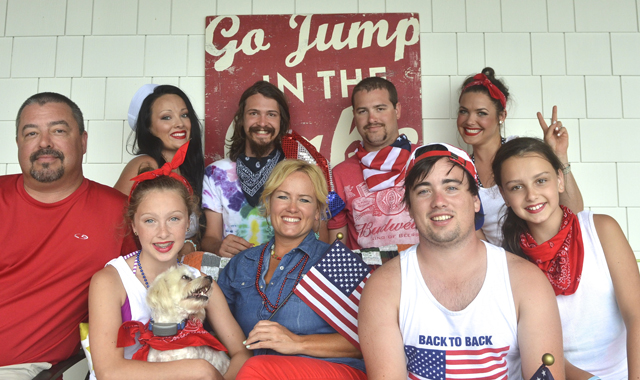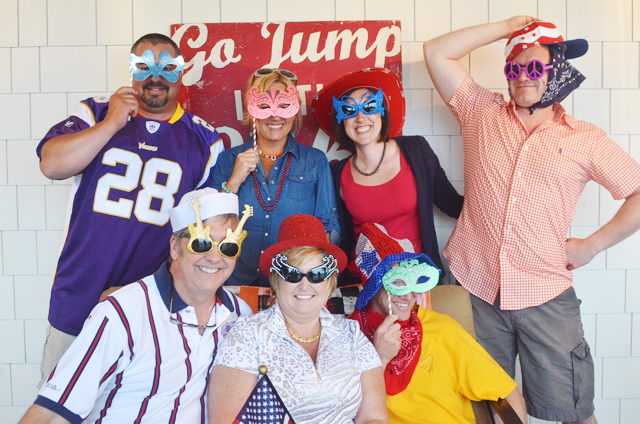 More on all the food later.  I've got some awesome recipes to share!!
Hope your summer is sunny and bright, despite the rain (which we've had in abundance!)
Mucho love to you and yours!
p.s.  I'm speaking at the Becoming Conference in Asheville on August 9th and 10th and I'd love to see you there.  Jen just posted the full conference agenda so check it out and make plans to meet us there!!
(I'm so excited about the other sessions that I'm kinda sad I'm speaking.  I can hardly wait!)