This is Day 27 of our 31 Days of Less and More series.  To read all the posts in order, start with Day 1 and check out our overview page to see the topics for the entire month.
Sleepy greetings from Allume!  I've had such a wonderful weekend and can't wait to tell you about it!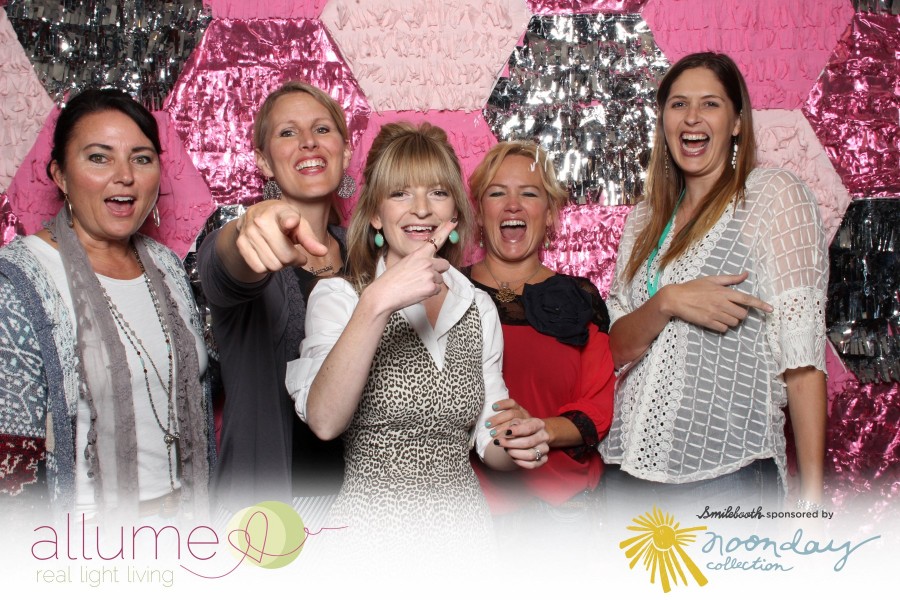 *************************
One of the most brilliant ideas I ever had was to turn our garage into a homeschool room.  That was 3 houses ago, but I don't think I've done anything more clever since.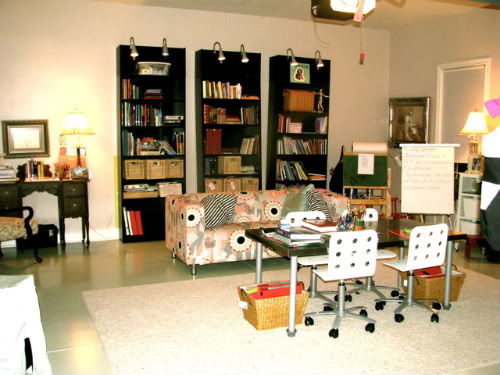 I have big plans for better use of our current garage space, but for now, I'll just pretend like it looks like one of these photos below.
Think outside the box with your garage space.  Maybe you'd be better served by: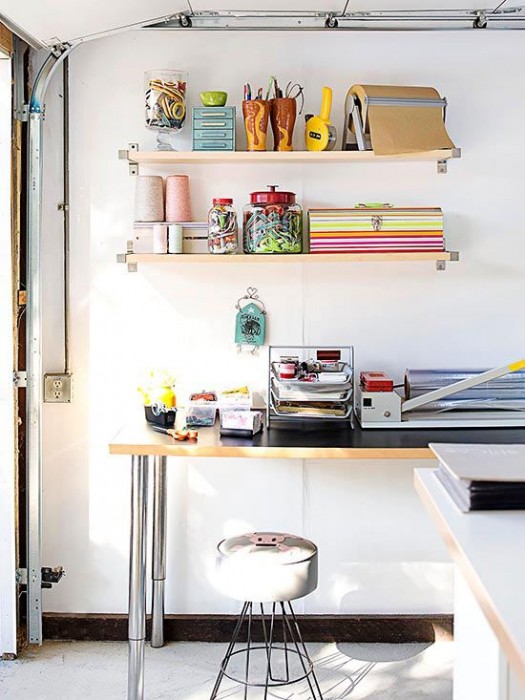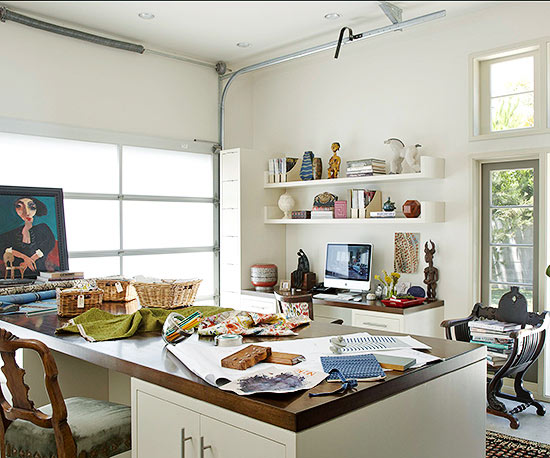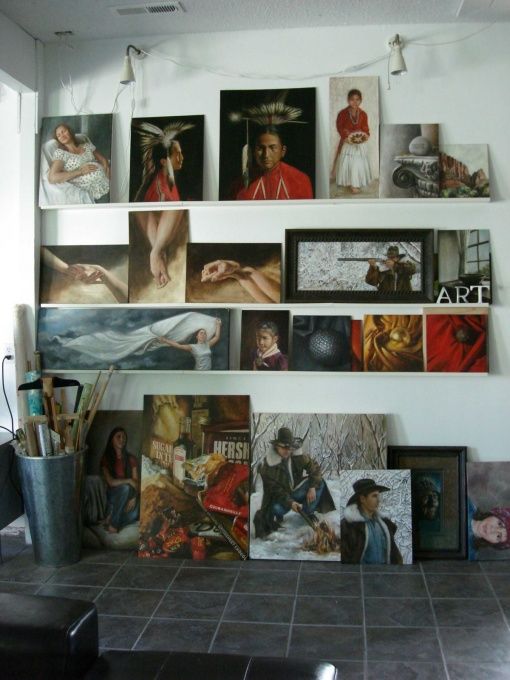 And even if it has to be a catch all (which mine does), it can still be beautiful.  Maybe someday……..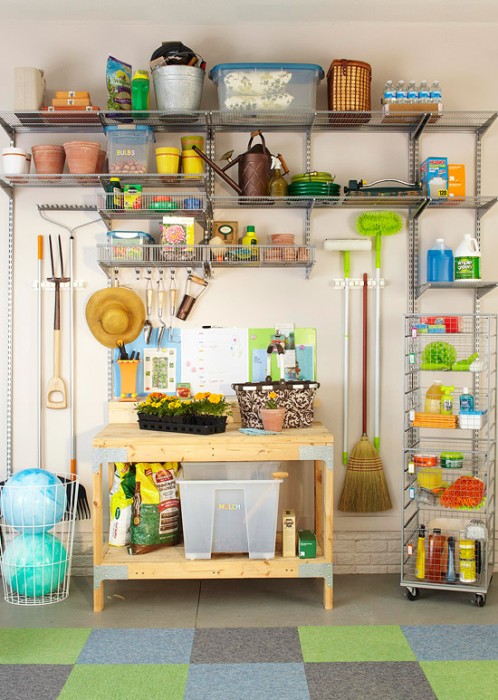 Challenge Day 27:  Take an honest look at the current state of your garage.  Are you happy with how you are using the space?  Do you envision something more?  Is there a way to better use the space to serve the needs of your family?  Vow to tackle one section of the space today.  Clear the clutter, organize or clean that one small area and make a plan to tackle another section soon.  Take before and after photos and share them with us on Instagram, using the hashtag #31dayslessmore.
Be sure to read Ruth's corresponding post, Less Garage Clutter.