Okay, y'all.
It was the best party ever.  I've got no lies to tell.  We were celebrating milestones;  Caiti turning 21 and Emme turning 13.  And would you believe me if I told you that there was not ONE decoration.  Not one.  Not even a single solitary "Happy Birthday" napkin.
What we had was this—we had cake and we had karaoke.  
So, before you go and judge me and throw me out of the cute party decorations club, here me out.
When I say we had cake, we had cake, dear ones.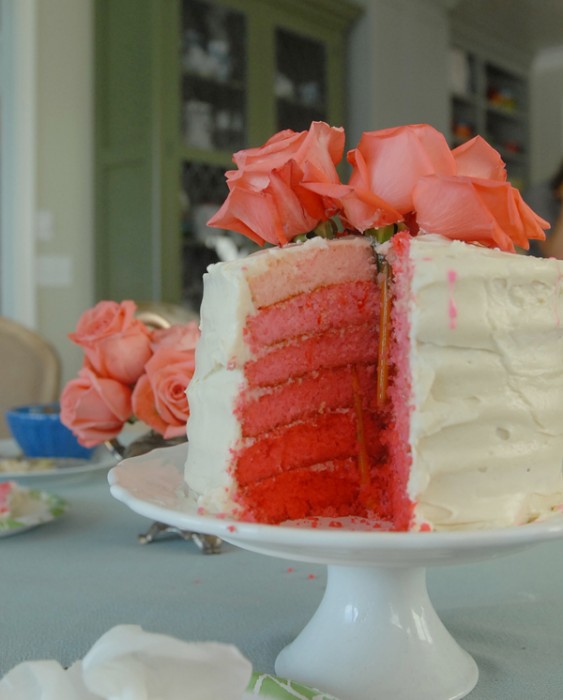 It was delicious and worth every bit of effort.   But, it wasn't close to being the star of the show. Not by a long shot.
Karaoke is my love language.  And my kids love music, so we decided to have a little fun with a borrowed karaoke machine. (Thank you, Shawna!)  So, after scarfing down some cake, we  scurried downstairs to start the karaoke party because if I know one thing about myself, it's this:  6 hours of karaoke won't be long enough.  Amen? Amen.  We were lamenting our lack of decorations because we felt like we really needed a back drop that matched the quality of the karaoke.  That's when we decided to set Buck up right behind us.  He was perfect in every way.  And quit trying to press play on that awesome photo, it's a screen shot, a teaser, if you will.  All in all, it was a fantastic ab workout, because I don't believe I've ever laughed so much in one day.  I came upstairs and the look on Stevie's face was priceless.  I said, "It's pretty awesome, huh?", to which he replied, "Oh, it's awesome, alright."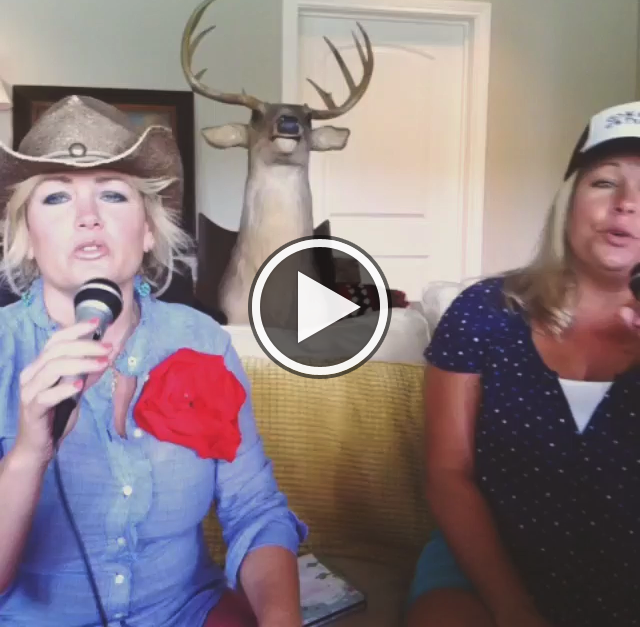 Sister and I warmed up on Coal Miner's Daughter and Stand By Your Man.  And when you sing with all the fervor that we do, even those two'll wear you out. All of our girls and two of the girls' friends were there (Bless their hearts) and we knew that if we just kept singing, the teens and tweens would soon join in.  For a good two hours, we tried to entice them with the likes of Delta Dawn, Ring of Fire, Hello Darlin', and Mama Tried.  There was a lot of eye rolling and eye brow raising, and in general making fun of the mommas.  But, I can't be deterred by a little critique from a few teenagers.  What do they know about life?  Watch Coal Miner's Daughter a few more times and then we'll talk.  So, sister and I took a short break, to rest our voices, and head upstairs for more cake.  As you might have guessed, the lure of the microphone was too much and what do we hear from the basement but a few girls singing some mellow Maroon Five. I can't say I totally support their choice of music, but those girls can really sing.  We enjoyed hearing our girls lightly whisper their tunes and were  happy they finally decided to embrace the joys of karaoke, even if somewhat begrudgingly.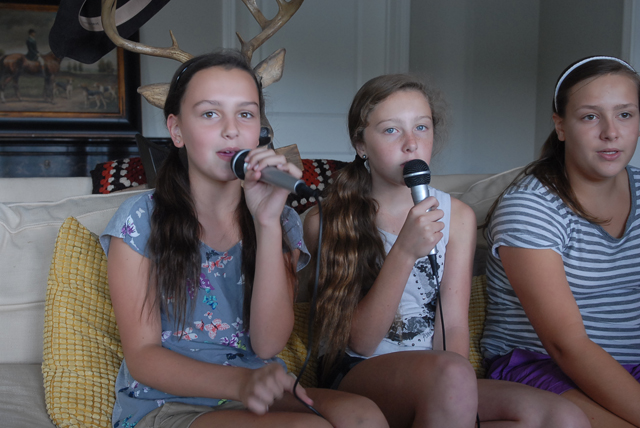 And this cutie pie can pretend she was asleep, but we all know she was loving every minute of it.
After the UT was over, we begged Taylor to join us.  He reluctantly took his seat between the sisters and sang Mama Tried with us.  Real musicians have little patience for karaoke, but he humored us.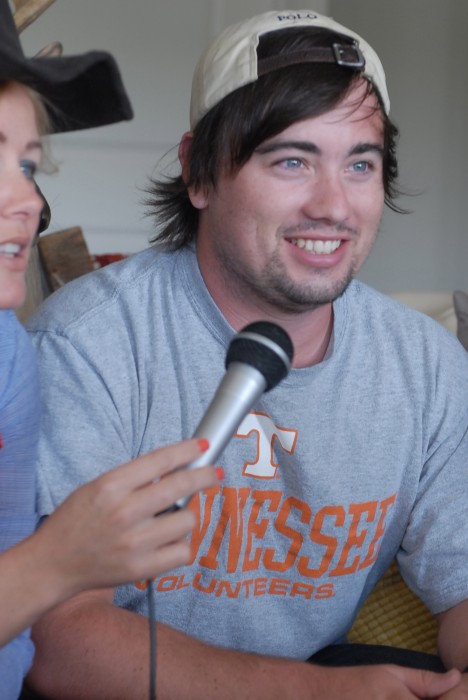 Then, the girls sang some more, but our time was running short so we finally wrung the microphones out of their greedy hands to finish up with a grand (repeat) finale of Mountain Man by Alabama and Coal Miner's Daughter by my hero, Loretta Lynn.  And if it weren't for the fact that I would sit in my basement all day singing old school country songs, I'd get myself one of those karaoke machines.  I haven't had this much fun in years.  Well, not since that time, back in the 90's, when JamieKnoxville and I wowed half of Atlantic City with our mad skillz and sang, "Did I Shave My Legs For This?"
Caiti, who turns 21 tomorrow, humored us by singing Stand By Your Man with us.  I feel like it's a right of passage for a young woman much more important than the being able to buy alcohol. We put her right between us and tried not to drown her out, since she actually has a stunning voice.
So, my final thought to you is, who needs decorations when you have this kind of passionate entertainment?  And what could be better for the 13 year old psyche than to karaoke with your mom?
I can't think of anything.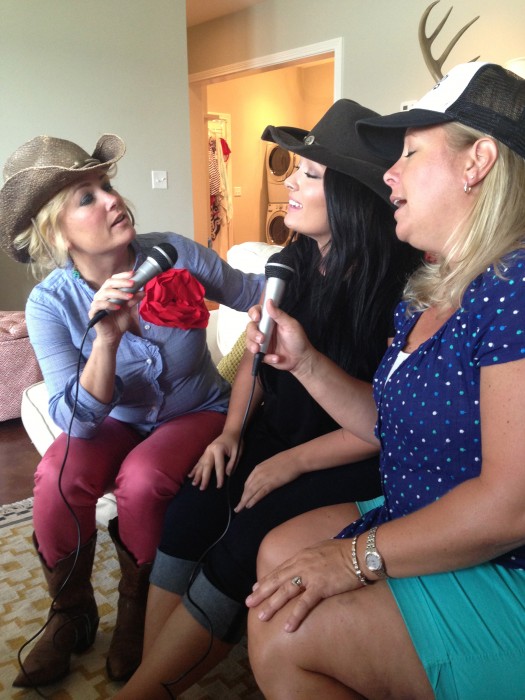 I was tempted to upload a little snippet of audio for you, but, my computer kept freezing up, and  honestly, whatever you've conjured up in your mind is ten times better than the real thing!  I mean, just look at that photo—a picture is worth a thousand videos.  We were in it to win it.
p.s.  If you need high quality entertainment for you next party, you know where to find me.