Steve would probably like to throw me out.  I've been quotin' Lorettee all weekend.  You gotta love a man who'll watch Coal Miner's Daughter with you….and laugh just as much as you do. Coal Miner's Daughter does something good for me way down deep in my soul.  I don't think it's just a southern thing either.  So, now it's your turn…to pick your favorite line.  Some of you have already started and I am touched by your enthusiasm.  To repay you for your sincere devotion to my Appalachian upbringing, I've found a couple treats for ya.
My first mullet:  notice my cute little sister Gina to the far right who would later have that Coca-cola poured into her bottle.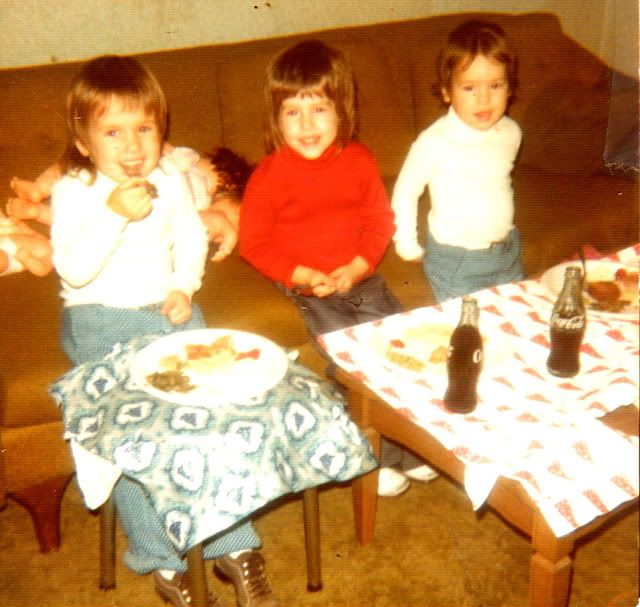 And my first perm: I'm proud to say that I was already accessorizin' way back when.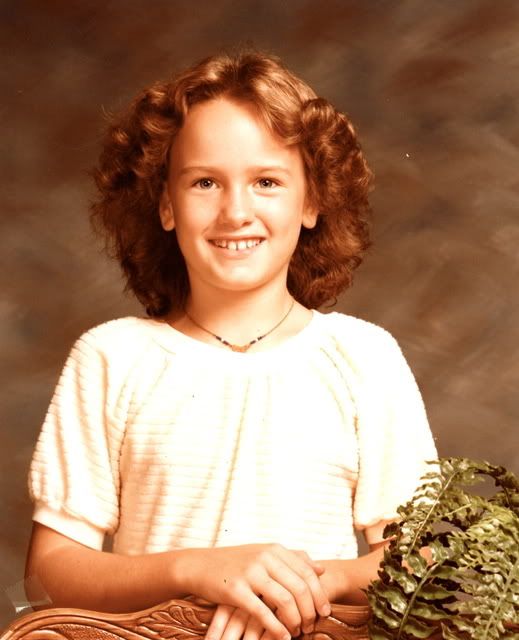 Now, to leave your quotes, go to
this pos
t. To make fun of me and my mullet, just stay right here.
Thanks for playing.   I took three pages of notes while I watched and I'm not sure if I can narrow it down to one.  One of my 236  favorite quotes: 
 "If youns knock sissy off  'at porch one more tiiime,  I'm ona wup youns both"