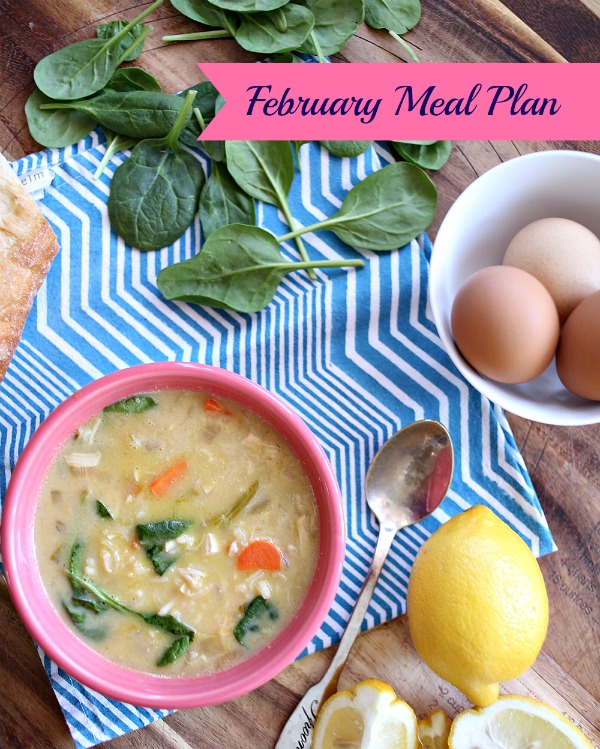 Every month, I spend some time curating meals that are seasonal and delicious.  Variety is my middle name!  (Find October, November, December, and January!)
I hope it helps you in your quest to feed the troops!   I don't always cook them all and almost NEVER in this exact order, but it gives me a place to start.  Cooking for your family is one of the loving things you can do for them.  Some seasons are harder than others, so don't beat yourself up.  Make one more homemade meal than you did last month.  Try to enjoy the process.  Wear a cute apron, drink a glass a wine, turn on some good music.  Cooking tasty food is such a great way to love your neighbor!
Week 1
Week 2
Week 3
Week 4
Week 4
If you're new around here?  Thank you for visiting my blog!  I'm honored you're here and I hope you'll find some encouragement (and some laughter!) for your days.  Visit my about page, which highlights some of my popular posts or will at least show you a peak into my crazy people.  You can subscribe to this blog by email here.  I am currently addicted to Pinterest, so follow at your own risk I also post updates to Facebook, Instagram, and Twitter.