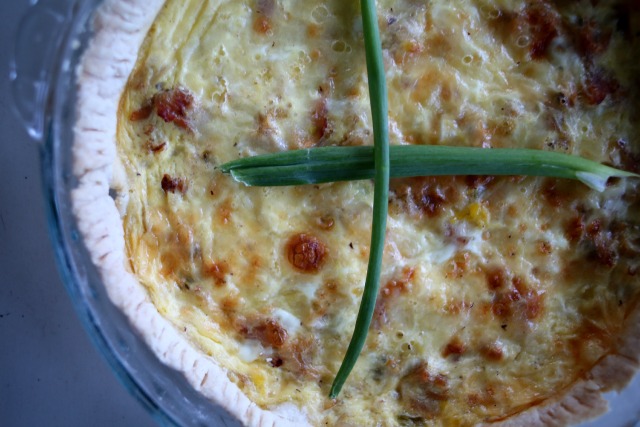 Y'all.
I know I'm melodramatic.  I know I overstate everything.  Whatever.
This is the best quiche I've ever eaten.  You don't even know.
And if you tell me you don't like quiche, I will tell you to come to my house and then I'll sit you down by the cozy fire, while I  make this for you and then you'll like quiche. And we'll be jolly friends forever more, more, more, more.
Now, get into that kitchen and whip up a couple of these and freeze them for your company next weekend.
(This is all part of the How to Host Thanksgiving and Enjoy It series!)
Here's where my lorraine is not your average lorraine.  See, as much as I LOVE bacon, I don't like soggy bacon.  So, I use deli ham and then cook it in bacon fat. Because I can.  It's like bacon-flavored ham.  Welcome to the South, my friend.  And lest you think ham doesn't need any help in the pork department, I say, you've never had ham cooked in pork fat. Don't trust me on this? Stevie asks to renew our vows every time I he eats it.  Or something like that.
Now, on with the recipe.
What you'll need:
2 pie crusts (recipe coming this weekend, but you could use ready made pie crusts, too)

1 pound of deli ham, chopped, and cooked in bacon fat.  Or olive oil, but I'm not guaranteeing it unless it's bacon fat. ( I use honey or brown sugar ham)
1 bunch of green onions, chopped, and cooked with the ham
4 large eggs
4 large egg yolks
2 1/2 cups of half and half
2 1/2 cups of cheese (I usually use a mix of gruyere, white cheddar, parmesan or whatever I have on hand.  But it has to be good cheese.  Real cheese. Amen.)
1/2 tsp salt
fresh grated nutmeg or 1/2 t. ground nutmeg
a little pepper
What to do:
Saute the chopped green onions and the chopped ham in a little olive oil and bacon fat.  When the ham is slightly browned, divide the ham and onion mixture evenly between the two pie crusts.  Mix the rest of the ingredients and pour evenly over the two pies.
Bake at 375 for 35-40 min and then let cool.  Since I'm making this for Thanksgiving weekend, I'll cover mine with plastic wrap, then tin foil and then freeze.
Happy Baking!
Long live  bacon fat.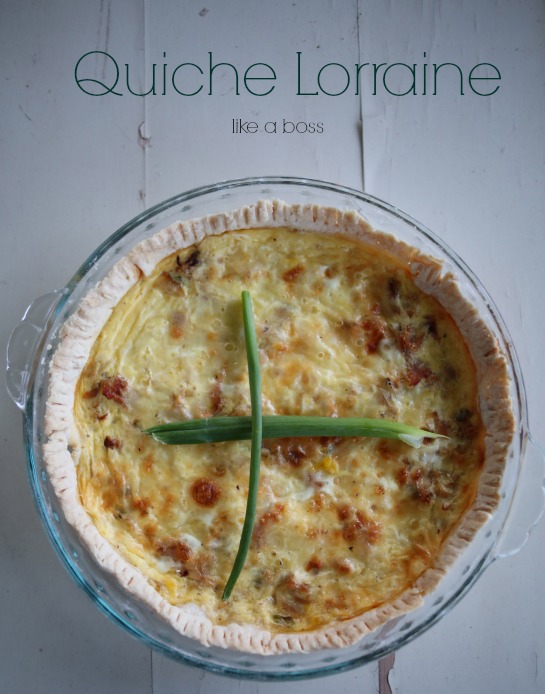 Also, my favorite internet radio station, Issues, Etc., is hosting their annual Live 24 Hour Bible teaching broadcast. Tune in today, or listen online anytime. I can't wait!!