Until I can decide which of the 356 pictures to show you from our Fourth of July Fest, I thought I'd show you some progress in my bedroom.
I'm finally getting furniture and some art work in this room—which means it's starting to have that sultry vibe that perhaps all master bedrooms should have?
My first thought was that the master should be relaxing—a bit of a sanctuary.
But upon more contemplation, I threw it all out the window for passion.   Let the bathroom or the guest room be soothing.   This room should be a little spicy and  evoke love and beauty.  The bust of Aphrodite (from Pottery Barn) seemed like the perfect icon.  Not only is she the goddess of love but she's also the goddess of necklace holding.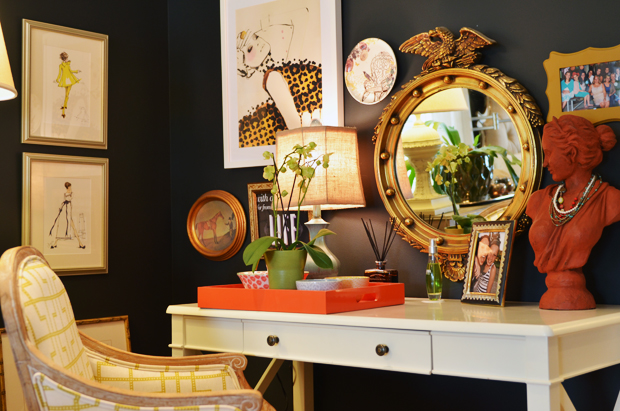 My tufted bed was finally delivered and I LOVE the antique glass around the perimeter.  (from Braden's in Knoxville).  The bed and the chandelier add just the right amount of glamour.  The cowboy boots at the end of the bed add just the right amount of grit.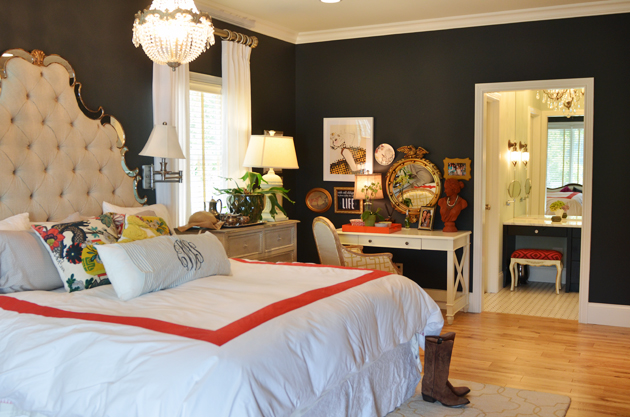 I've moved this stool around to every spot in the house but I really like it here at my dressing vanity.  (Polka dot dress from Target).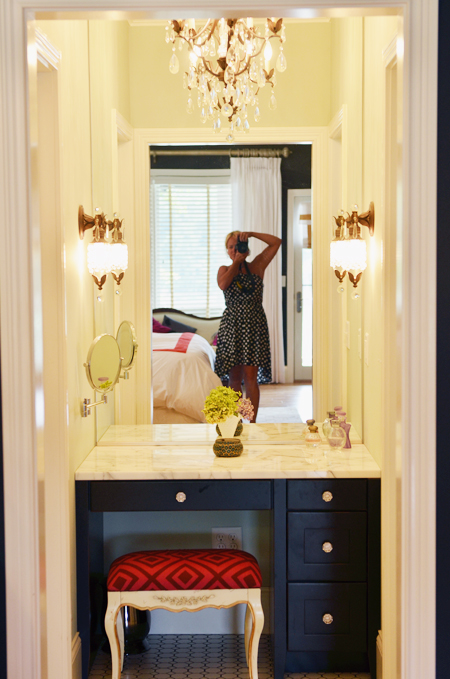 When the painters laid the first brush stroke to this room, I think everyone thought I  had finally gone off the deep end.  Black walls?
But this ain't my first rodeo

I've had dark walls before in the master and it's the perfect spot in the house to create a little cocoon.   The color is graphite from Benjamin Moore and Darlene helped me pick it out.  I LOVE this color so much.  It often looks navy, sometimes looks charcoal and occasionally looks black.  It has depth and a certain muddiness that keeps you from being able to decide exactly what color it is.  It's alluring and makes you take notice.  And then the pops of white reassure you that although it has a certain mystery,  this room has nothing to hide.  It's honest and trustworthy.  You know, like you want your marriage to be.
And the desk?  It's for writing love letters, of course.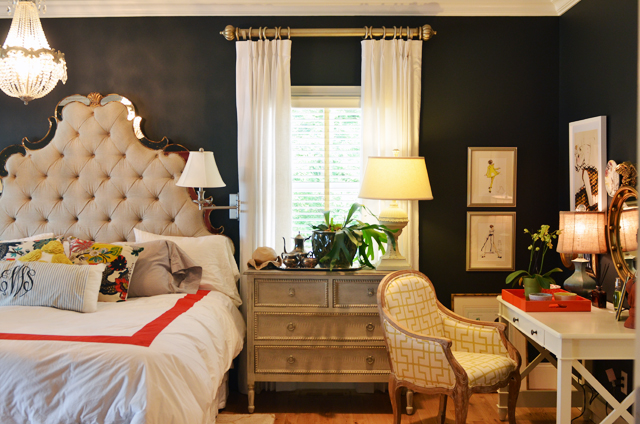 In my humble opinion, every room needs a monogram. But then again, I like banjos and cornbread.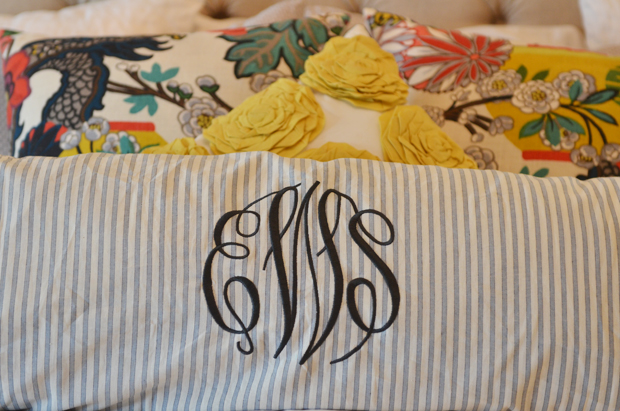 I recently had some white linen pinch pleat drapes made, along with a vintage sofa that I had recovered, and they are divine!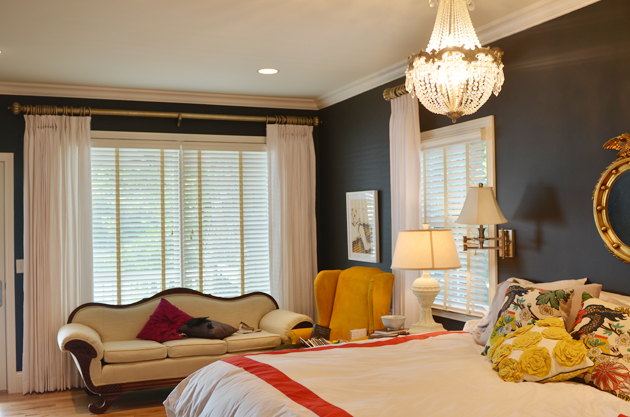 The master bath is the only room in this house  that is exactly the same since the first day we moved in. It's the only room that I don't beg, steal and borrow from. Maybe some day I'll give it some more personality but I kinda like its understated loveliness.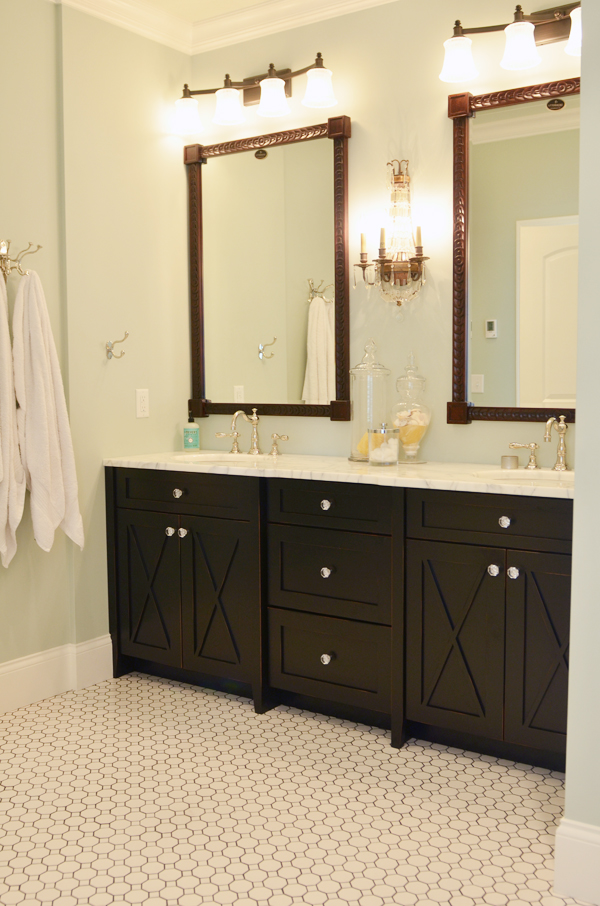 And THAT is the state of things in the most important room in the house.
So, tell me about your bedroom. Have you neglected it for far too long? Maybe you should start a Pinterest board of inspiration and then slowly make a few changes. More importantly, what about the person who shares the room with you?  Perhaps a love letter is in order.
xoxo,
edie
ps. Every master needs a theme song, right?!
Pin It