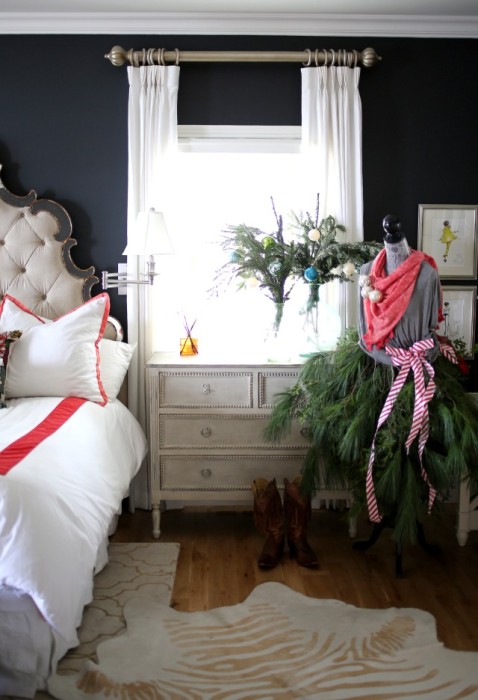 I've had my eye on this project for at least 3 years.  Finally, my bedazzled mannequin dreams have come true.  I want one in every room, much to Stevie's pain and suffering.
The first thing you should know about this project is—it's prickly.  The second thing you should know is that your mannequin must be evenly weighted with greenery, lest she fall in the middle of the night and prickle your husband to death.  The third thing you should know is that all the trouble is totally worth it. As we were bedecking here with branches, she kept toppling over.  We solved this problem by stuffing boxwood into her backside.  Baby's got back.
Y'all.  I LOVE my faun lady.  I've named her Mrs. Tumnus,  because I think she pairs well with Mr. Tumnus, from The Lion, the Witch, and the Wardrobe.   I do believe that this is my favorite project of all time ever.  I say that for every project, but let's pretend I don't.
My friend, Tammy and I, tackled this, from the multitude of examples on Pinterest.  We had  the determination of Rocky Balboa and  the spirit of Sanford and Son. We wired the tops of the branches together and then wound some ribbon through them and tied them on. That makes it sound easy, which it wasn't, but it wasn't hard either.
Here's what I need to know from you.
Should we keep her in the bedroom? (Stevie may veto this, but who knows, maybe he's always had a fondness for faux fauns.)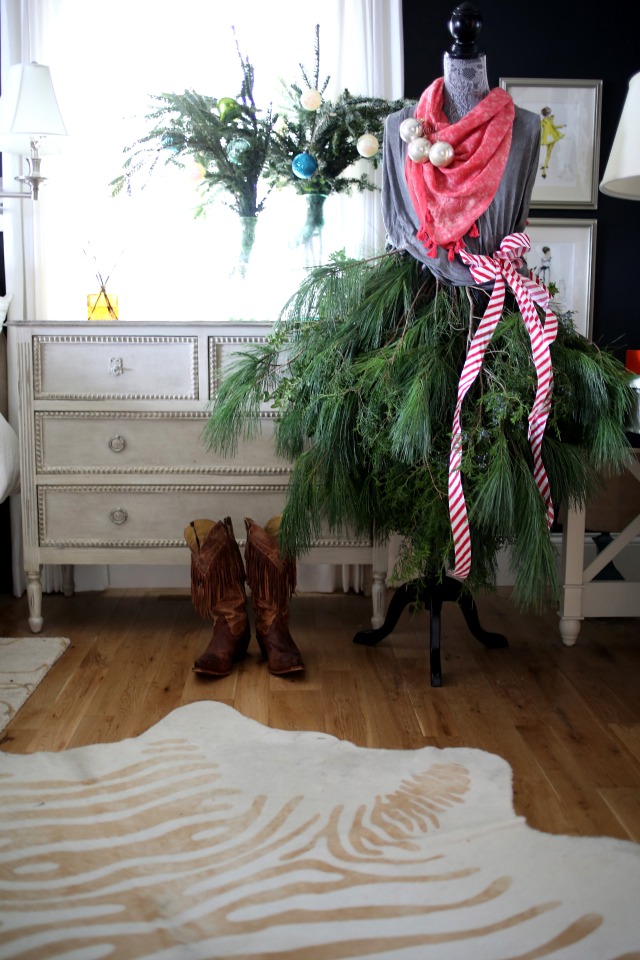 In the master bathroom? (She looks so pretty in here, because of the light walls and sparse decor!)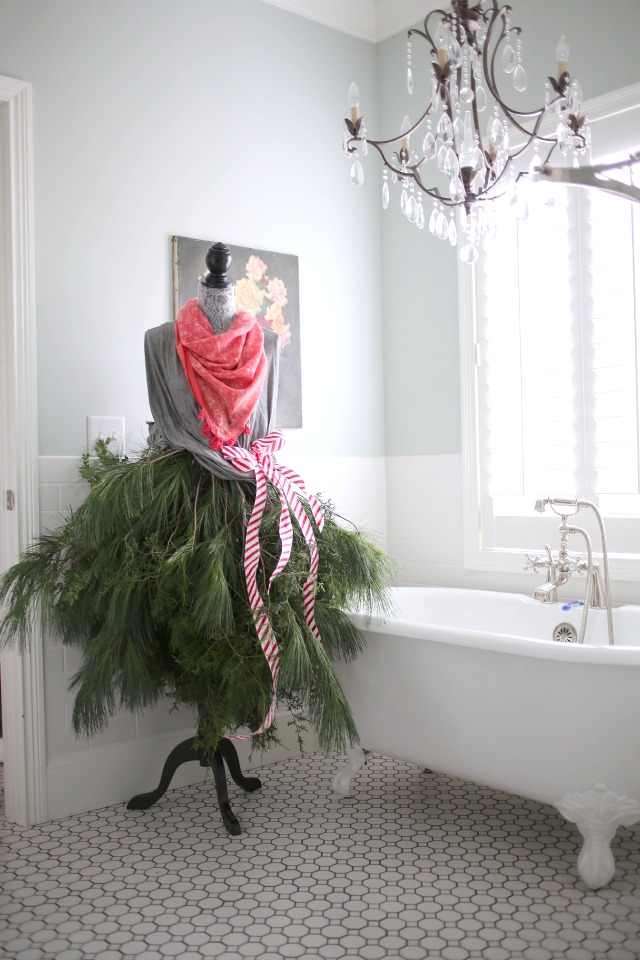 Or in the living room, by the mantle?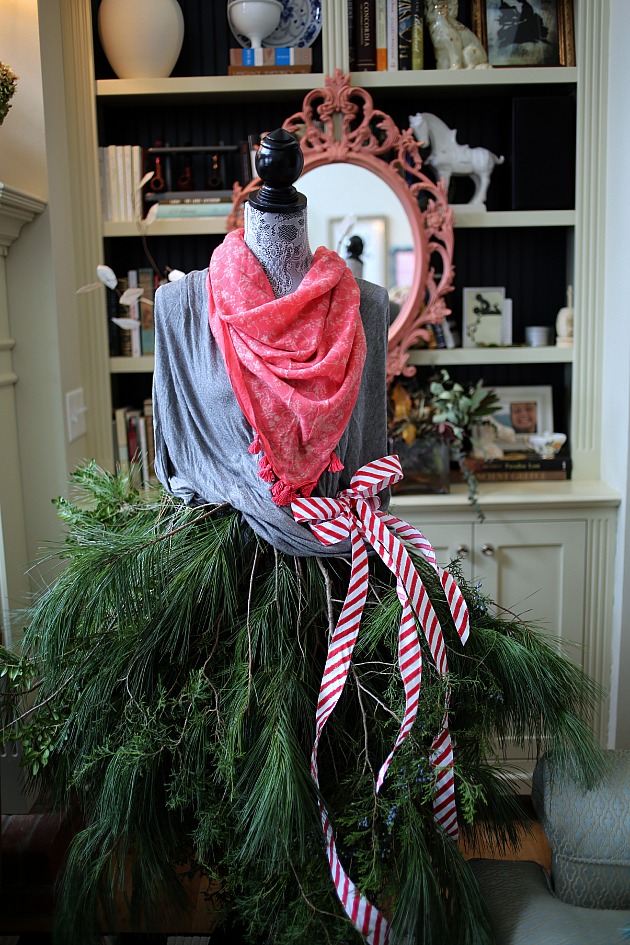 The only other thing I'm worried about is that she's wearing my red scarf and my pajama shirt, which I may not be able to live without.  In other words, she may have to change clothes.
Okay, what's your vote?