"And so with the sunshine and the great bursts of leaves growing on the trees, just as things grow in fast movies, I had that familiar conviction that life was beginning over again with the summer." ― F. Scott Fitzgerald, The Great Gatsby
I haven't seen Gatsby yet but it's on my summer list.  I read the book two years ago and loved it. You might enjoy this song, from the soundtrack. Summer is finally here and I couldn't be happier.  She settles over us, with all her glory, and smothers us with her warmth.  Soon, we'll beg her for mercy but for now, we welcome like an old friend.
We'll start on the porch, with a photo that was taken while BHG was here shooting my house.   Notice the haint blue on the porch ceiling.  It's  a southern thing and apparently keep bugs and evil spirits away.  At any rate, it's pretty!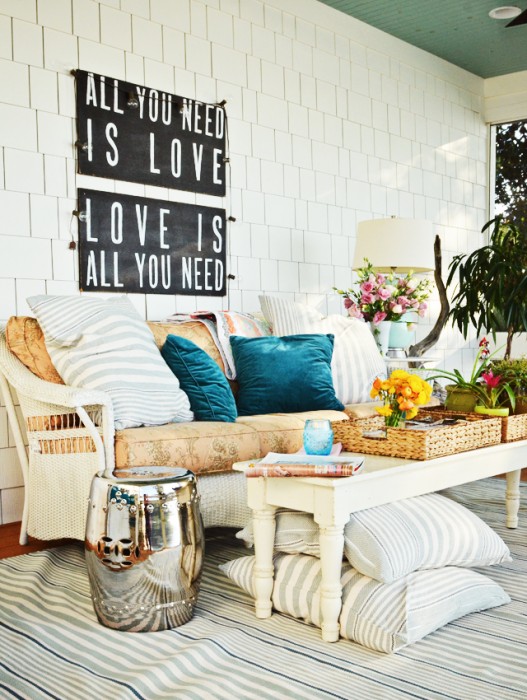 My hydrangeas are in full bloom, which means I'm in love all over again.  I forget how gorgeous they are so it's the best kind of surprise.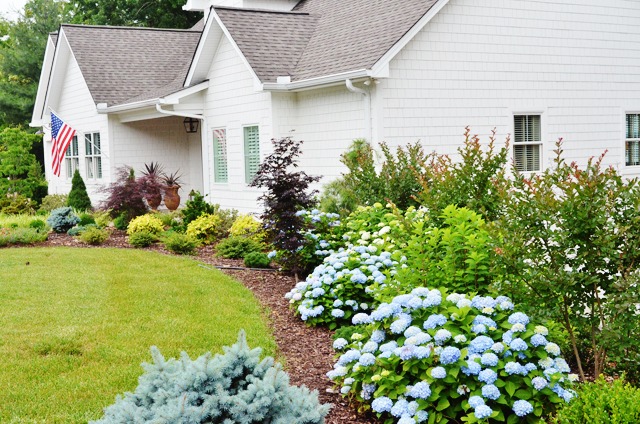 And I JUST got my kitchen garden in this week, in the nick of time. Better late than never.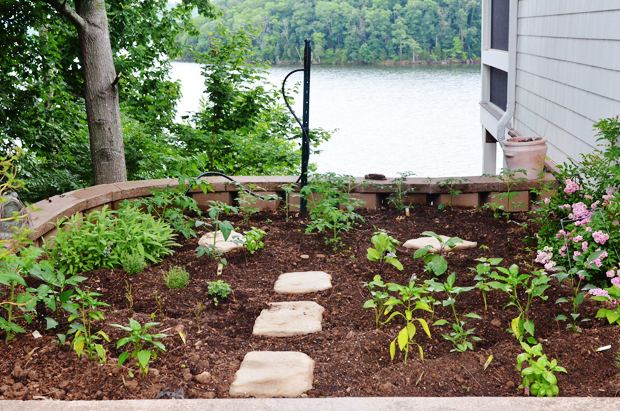 Come on in and see if you can find some signs of summer! This cluttered, colorful entry way makes me happy everyday.  The eggs, the cowboy boots, the apron, and the beautiful bag from Jeanne!  I love it all.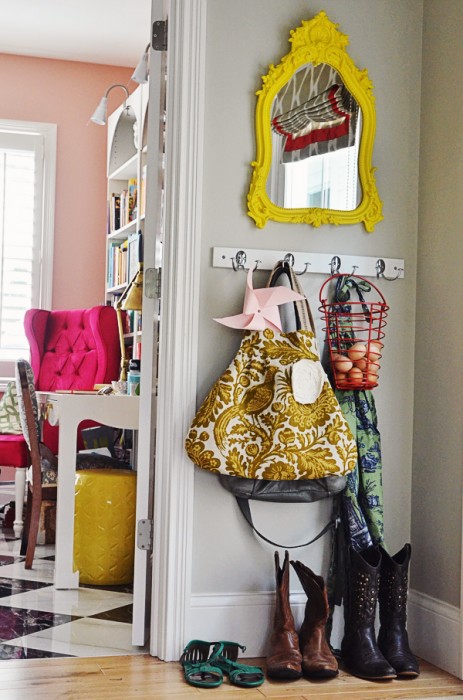 My living room has Nester written all over it.  All I'm missing is a disco ball (which I've yet to find!).  Oh, wait, never mind, she took everything out of her house for a month.  I'm pretty sure I would wither up and die. But I admire her gusto. She gave me the mirrored garden stool and I chopped down half a tree and bought a glittered pillow  in her honor.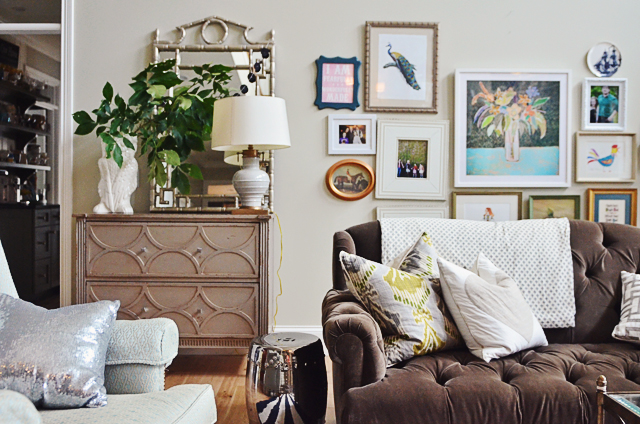 The antlers you see missing from the living room have been moved to the tween room we're working on.  Follow the tween room pinterest board here.  It's a FUN project!!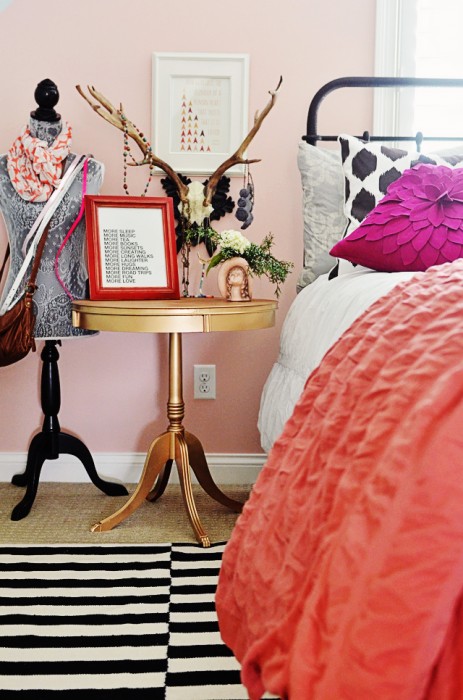 The workroom—which shall no longer be the schoolroom, for reasons that make me wanna curl up in a ball and cry (more soon on that!)— is due for a good cleaning/rearranging.  That's on our summer list.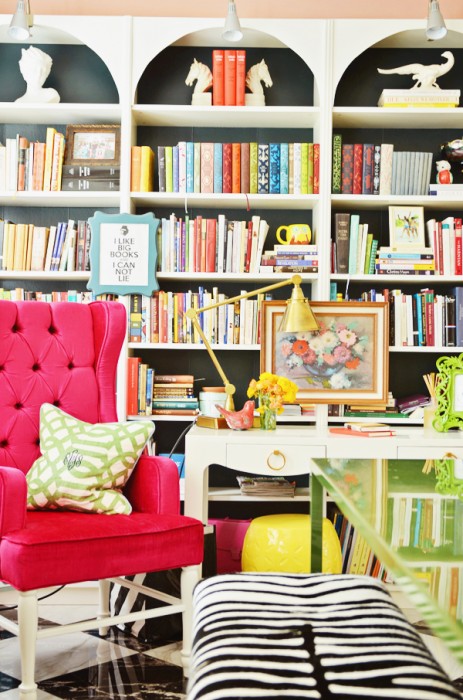 The other side of the workroom, with its latest edition, the cowhide rug.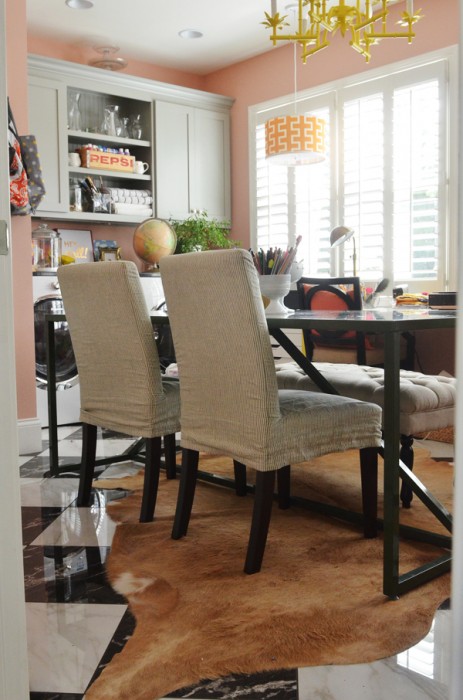 The sultry master bedroom with its dark walls, white bedding, and succulents.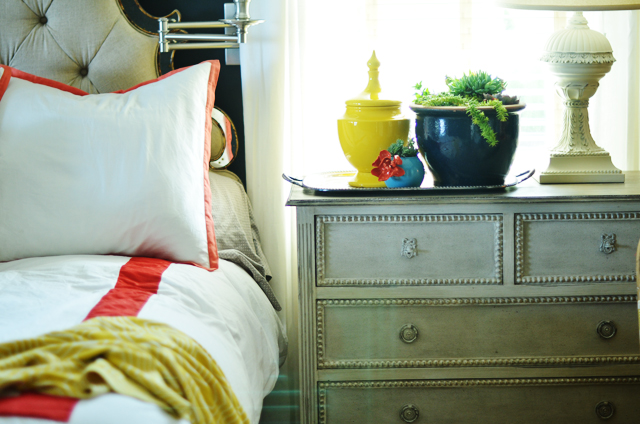 The recently painted striped bathroom, with hydrangeas and a 'Mama Tried' trucker hat to summer things up.  Our little girl from Nicaragua is also framed in gold, so we remember how precious the little ones are in His sight and to pray for her often.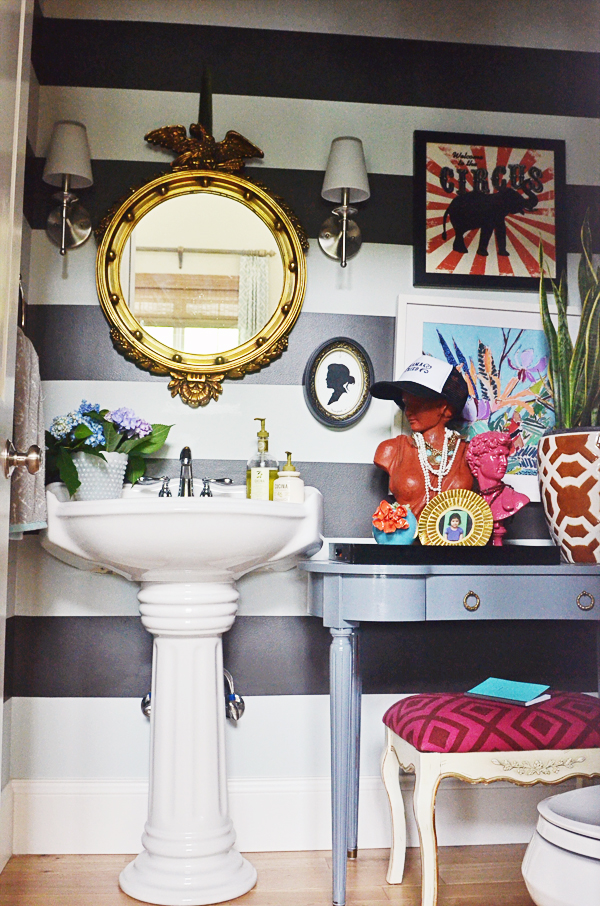 The guest room has just been cleaned and fluffed so come on down and enjoy some southern hospitality!!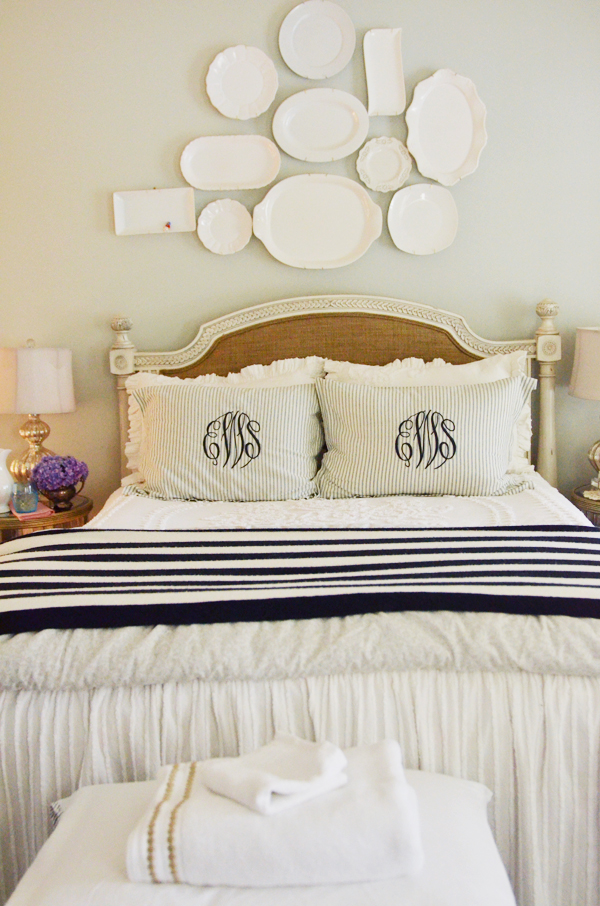 Summer is the perfect time to try my homemade pizza recipe!  The honey garlic will bring you to your knees!!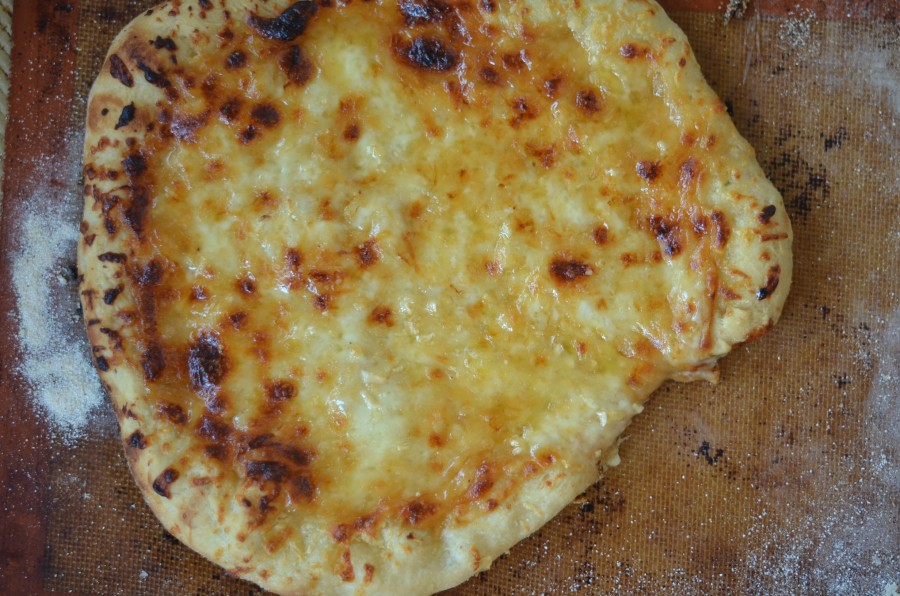 So, is it officially summer at your house?  Are you finding ways to add some summer to your home? I'm planning and packing for my trip to Nicaragua.  I've never been on friendly terms with closed toe shoes in the summer but I'm gonna need a pair for the trip.  I would love your recommendations.  And please don't tell me I have to buy the S.A.S. brand. Also, Ruth and I have been brainstorming about our session at the Becoming Conference in Asheville this August.  Rumor has it there's still tickets, so hurry over and snag some so I can meet you!! Love y'all and happy Friday!! ***************************** Visit Gina's blog for lots of summer home tours.  I've so enjoyed her series this week!
[sc_embed_player fileurl="https://www.lifeingraceblog.com/wp-content/uploads/2013/06/06-Ive-Got-You.mp3″]