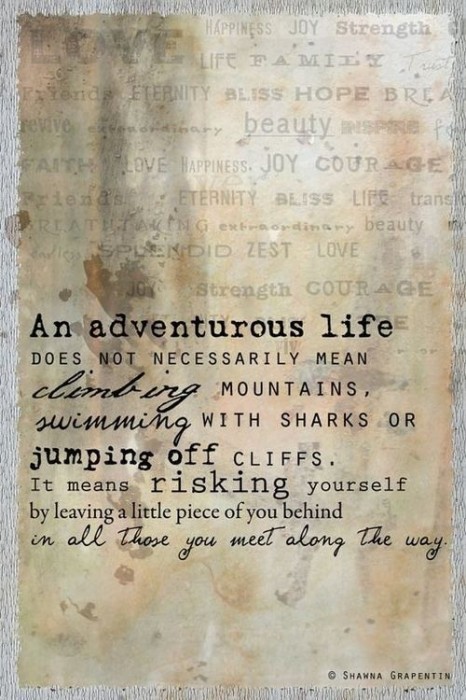 I'm not very adventurous, really.  I live a pretty quiet life of taking care of my family, homeschooling my girls, reading and writing, and occasionally channeling Tammy Wynette—which could negate the quiet part.  (And because it's gonna be important in a few short paragraphs, let me say that I am an avid Scrabble player.)   But in a month, I'm leaving for Nicaragua on a trip with
Compassion International.
    I'm not gonna lie, it's out of my comfort zone—just typing the words makes me teary eyed and a little weak in the knees because,  1) I'm the poster child for homebody, 2) I'm always on the verge of wanting to adopt a house full of kids, 3) I'm always on the verge of tears.  In fact, if you'd like, we could rename this trip, "Hot mess travels to Nicaragua to have her already broken heart shattered to smithereens."  Last but certainly not least, 4) I have never been known for my prowess at doing things in grown-up adult fashion like filling out official paperwork and answering emails and obtaining passports in a timely manner.
But miracles still do occur and I currently have a passport and have answered multiple mandatory emails and all without the help of my sister, who functions, for all practical purposes, as my power of attorney. Y'all probably aren't the least bit impressed but you should be.
To ease my anxiety, I've been knitting dishcloths (
and made a video on how to knit them)
to give away to the sweetie little girls I can't wait to meet there.  I'm using the time spent with hands busy at the needles to quiet the heart and pray for the poverty of the children there, but also for
the poverty of our own hearts,
even here in wealthy America.  I hope you'll join me in praying for the kingdom of Christ to reign, in the hearts of small ones in Nicaragua and in the hearts of us, too.
All that is noble and good, but I have other things to confess.
Shaun Groves may have bitten off more than he can chew.  He's challenged me to a tournament of champions in Scrabble, to be held in the neutral territory of Nicaragua.   I have an  unhealthy history in competitive sports and my obsession with words makes me very possibly your worst nightmare when it comes to Scrabble.   I warm up with a boxing bag and 3 mile run to the Rocky soundtrack. I'm not afraid.  I give it my all.   I study the dictionary and pray for divine revelation.  I may get beat but I won't go down without a fight.  And when I realized that Shaun and Becky are fanatical Scrabble players, I couldn't help but start some smack talk. I would really hate to beat a Texan but a girl's gotta do what a girl's gotta do.  Nothing like serious emails about traveling to 3rd world countries followed by this:
Me:
I'm not trying to say I'm the queen of Scrabble or anything but what I'm trying to say is— I've had some memorable wins.
AND……
I blog about them.
I won on New Year's Eve with a 94 point word and wanna know what the word was?
 Wait for it.
AVENUES.
It was beautiful.  My 22 year old cried like a baby.  Or maybe not.  Whatever.
Consider yourself warned.
 Shaun:
Well now…I'm the reigning Scrabble champ in my house so maybe a tournament of champions needs to happen in Nicaragua ; )
Best word ever: equinox for 82 points. Bring it.
Shaun: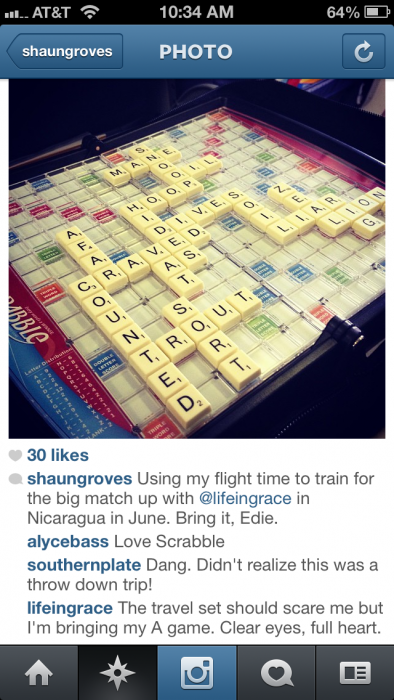 Me:
My son is coming home for a week to study for the MCAT.  Little does he know I've scheduled Scrabble Spring Training for that week.
Eye of the tiger, man, eye of the tiger.
Me:
I won the weekend Scrabble tournament  with the twenty somethings.
I'm not trying to scare you.  I'm just saying that I will not go gentle into that good night.
And? I just ordered a  Scrabble dictionary.  For one thing, you can never know enough two letter words.  The other thing is, despite your noble calling and station in life, I know a good bluffer when I see one.
Shaun:
I will break you. (To be read in a Russian accent a la Drago in Rocky IV.)
***************************
It looks like we're in for a showdown, folks.  All in christian brotherly love, of course.
Do you think I can take him?
Or watch precious little ones thank their sponsors!
Thank You Sponsors! from Compassion International on Vimeo.
I'm linking my homemade honey wheat bread recipe up with Ruth's Thrifty Thursday series.   Add homemade bread to this weekend's list!!