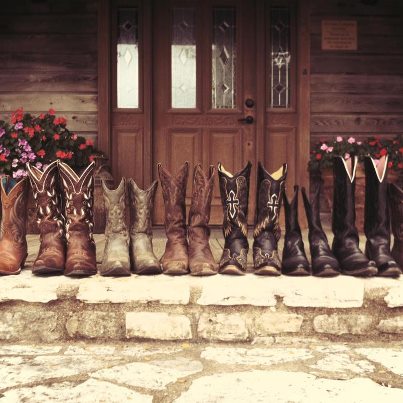 I'm in Texas with my girlfriends and on the agenda today is:
visit a field full of wildflowers
go antiquing with a bunch of pyrex hoarders
visit a couple local wineries
tease my hair, put on the boots and big belt and go to Luchenbach dance hall.
yee-haw!!!
As a result of all this Texas fun, I won't be posting about the Odyssey until Sunday.
Love y'all!
God bless Texas.
And God bless Mumford and Sons. Their new CD is rocking my world.

Just for fun, can you guess which boots are mine?