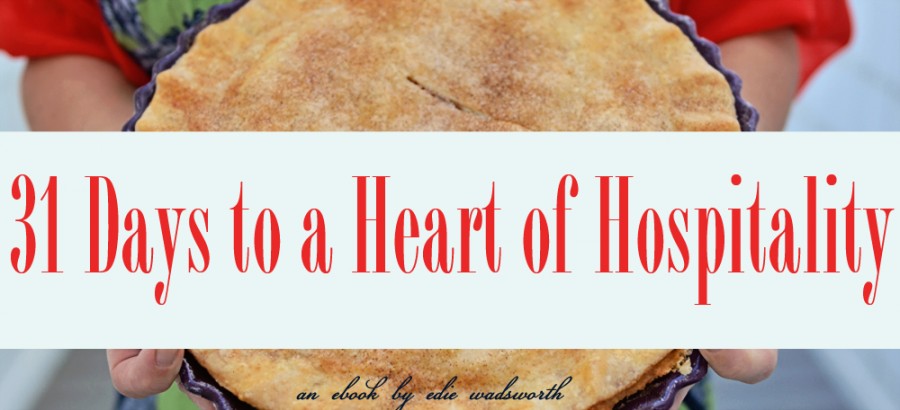 This ebook will challenge your status quo.
This series on hospitality has been growing inside my heart for a lifetime.
Because really, isn't it the ache of every human heart—to be known, to be loved?
You will be challenged to rethink how you live your life and how your view your 'neighbor'.
Go on a 31 day journey with me as we dig deep and discover  the heart of hospitality and learn what it really means to be open and giving to others.
If you're my mother or my most loyal readers and are ready to make the purchase, you can do it, for $5, the price of a latte!
(This ebook is largely taken from material I wrote on my blog  as a 31 Day series last October.
I  have added content  and edited the original posts to be better suited for an ebook.)
If you aren't sure it this ebook is for you, read on!
This work is born out of heartache.  When we lost our house to fire 2 years ago, I wasn't sure I'd ever recover.
I sat in our driveway and watched our dreams burn to the ground.
I grieved so many things and felt loss like I'd never known.
I cried out for answers.  Why us?  Why this?
But our suffering isn't lost on our Father.  It's only His grace in disguise.
And He will twist every heartache into joy.
While we worked hard to rebuild the bricks and mortar, He went to work on our stone hearts.
The truth is, we don't have to lose everything to feel our poverty.  We sense it in the depths of our souls.
It's all just rubble.  And our card houses teeter on disaster.  We're all a mess, house fire or not.
We know we need  someone——-someone who knows us and loves us in spite of ourselves.
That is the hospitality of scripture.
That is the warm welcome we receive from Christ himself.
Hospitality isn't about inviting people into our perfect homes, it's about inviting them into our imperfect hearts.
It's about learning to live from that vulnerable place where we open ourselves to love.
And ultimately, it's about Him—-The perfect Host who provides for everything we sinners need, right down to the best wine for the wedding feast.
This ebook is for anyone who has felt his own poverty and known the redemption of being loved anyway.
This is hospitality, on purpose.
On the practical side, we'll explore everything from how to set up a baking center in your kitchen to how to set up your guest spaces,
and even some tips on  what to wear to be a well-appointed  hostess.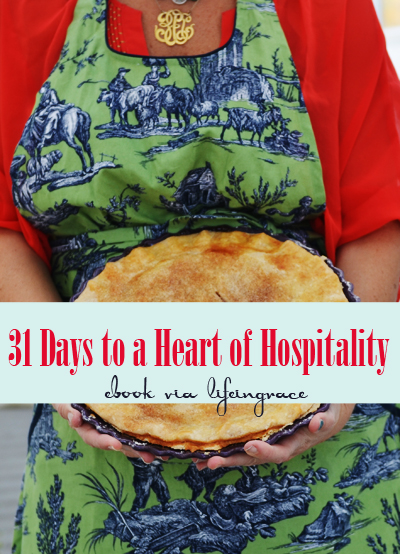 This book includes a few of my favorite recipes and is  loaded with photos.  It's  over 100 pages and 18,000 words long.
31 Days to a Heart of Hospitality 
 is my manifesto, of sorts.  It will lead you into more meaningful relationships with all the people in your life, not just your occasional guests!
This ebook is the equivalent of a long chat with me on my screened porch, where I tell you a
few secrets that I've learned about welcoming people into my life,
after many years and much trial and error.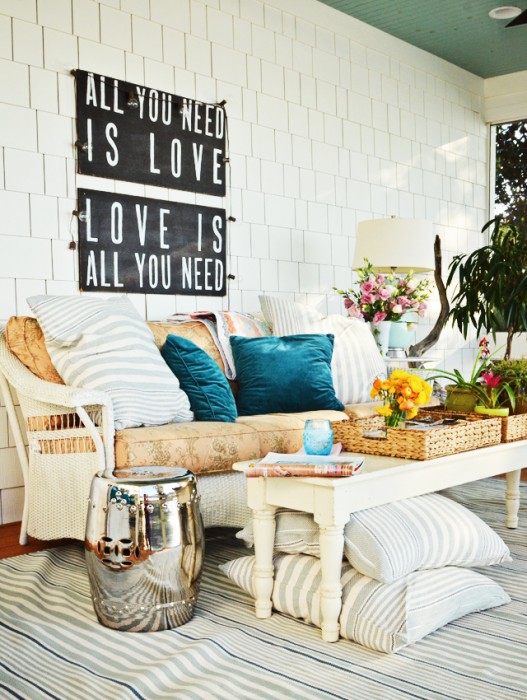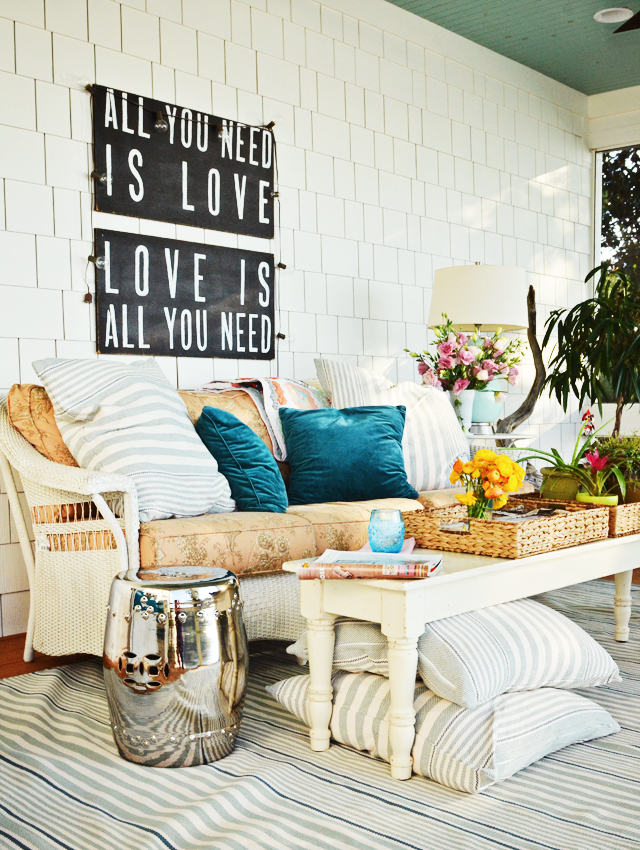 This ebook started out as a 31 Day series on my blog but I've added about 25% more content, including a chapter on Children and Hospitality, which is my favorite of the whole series.
To sample the book, you can read Day 1 here.
If you decide to purchase the book and are blessed by it,   I would be so honored and humbled if you'd share the book with your friends and family
via your blogs, Facebook, Twitter, and even by good ole' fashioned word of mouth.
After many, many hours of writing, editing, cooking, writing some more and editing some more,
I'm so happy to be able to offer this to you in a printable, easily accessible version.
I hope you enjoy it!
What others are saying—
from Marie at The (Not Always) Lazy W:
" Edie's heartfelt book on hospitality is a must read. In thirty one warmly written installments, she illuminates the depth and breadth of this all-important aspect of humanity, this indispensable but often ignored chapter in homemaking.   She writes with great intelligence and free flowing emotion about the purpose of hospitality. About the importance of opening our homes- our very selves- to others. They need it, and so do we. And she points to the relevance of some timeless domestic habits to our modern culture of convenience.

 Her ideas sparkle with spiritual fervor. And as if that's not enough, each sub topic is drenched and enlivened with colorful, textural, enticing photos of the people and adornments of her private world, treats in which her blog followers take much delight! If you have so far regarded hospitality as an obligatory sweeping of the floor and putting out of the "good" soaps… Or, worse, if you have seen it as a chance to exalt yourself and demean others… then please treat yourself and your loved ones to this delicious little slice of grace. Southern grace, for sure, but also that lasting Grace we all crave.

Edie will reenergize your soul for loving others, and it will reinspire you to open your home."
And Laura Kooistra from Liberty Farm Chronicles
Always truthful, sometimes tough, and endlessly tender, Edie picks up her pen once again to touch the hearts of her readers.  Her capacity to present fundamental big picture ideas at the same time as offering accessible practical help make her 31 Days to Hospitality series a life changing read.  Most importantly perhaps, Edie doesn't offer us exhaustive "to do" lists, (although I have definitely adopted some of her suggestions), she stroke after stroke inspires and convicts me to admit my need for you, pray that you need me too, live in humility with myself first, and proceed to cultivate hospitality in my spirit before I make a single menu plan. Edie's characteristic effervescence infuses this series with a sense that she's got you right where she wants you – on her porch, sharing a sunset, and a joined hope for redeeming this precious life. Together.
 ***************************
To purchase the ebook, click the 'Buy Now' button and you will be able to download your purchase  for $5 within minutes.
*************************
About the author: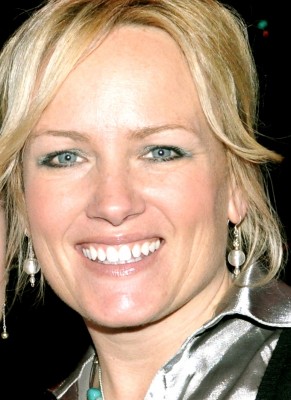 After leaving her career as a family physician in 2006, Edie has found her sweet spot, her life's work, at home. Like her favorite Greek hero, Odysseus, her homecoming has been full of joys and trials and plenty of hard work—-as she has seeks to live a full, authentic and creative life with her family. She cooks and cleans and homeschools and gardens and crafts and reads and dabbles in bird-watching and star gazing. She's obsessed with cowboy boots, banjos, monograms and cornbread, and is Southern to the core. Her faith journey has had similar twists and turns as she has struggled through legalism and mysticism to finally find her true home in the orthodox christian faith, where the grace of God in Christ, has become her life's manifesto. She documents her faith journey, her insatiable appetite for classic literature, her love for C.S. Lewis, her obsession with art and design, and her Southern chic decorating style on her blog, lifeingrace.  Her home was recently featured in January's issue of Better Homes and Gardens, after her family rebuilt their home and life following a devastating house fire. She writes with wit, passion, and honesty, and hopes to inspire women to love and care for their homes and families, in the midst of the often despairing hardships that life canbrings.