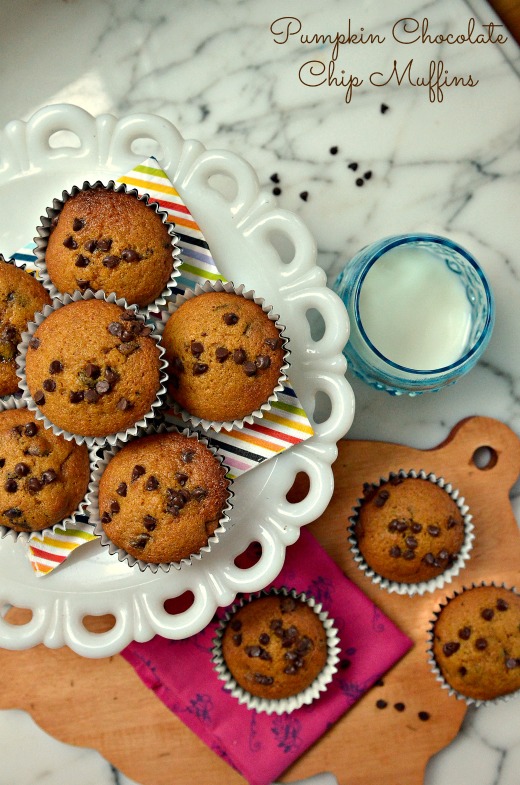 I don't know about y'all, but three weeks of school has got me begging for mercy.  Labor Day couldn't have come at a better time. Hats off to all you mamas for dealing with this homework issue all these years.  When you homeschool, the deadlines are a little soft, as in, "I'm sleepy, let's finish this tomorrow."   What with the early morning breakfast and hairstyle drama, the subacute viral infection that seems to be going around, and the overall exhaustion of the schedule, making some pumpkin chocolate chip muffins is my feeble attempt to cope this week.  They are perfect for breakfast or afternoon snack or as a reward for finishing all *our*  homework before 10 pm.
Uncle is what I say.
I give already. I throw myself into the arms of the 3 day weekend.
And to add to the long weekend joy, Stevie and I are going to see the big orange play this weekend.  He went in with some of his partners and got box seats this year, which means I'll be yelling for my alma mater in the comfort of air conditioning, while chomping on some Southern style barbecue. I like to call that win-win.
We like our football here in the South.  Big fans is what we are.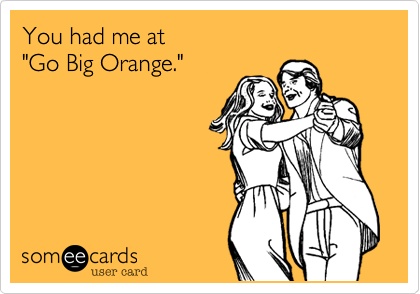 But, you came here for the muffins, so here goes.  This recipe makes about 20-24 muffins and they are some kind of dee-licious. Use cupcake liners and fill them 2/3 full of mix and bake at 400 for 8-10 minutes.
What you'll need:
1 1/2 cups all purpose flour
1 1/2 cups of whole wheat flour
2 cups sugar (I've recently reduced it to 1 1/2 cups and it's still great!)
4 eggs
1 1/4 cups of vegetable oil
1 t. salt
1 t. soda
1/2 t. baking powder
2 t. vanilla flavoring
1 can pumpkin puree (not pumpkin pie mix) (14 ish ounces)
1 t. cinnamon
2 cups chocolate chips
 What to do:
Mix the sugar, eggs, and oil together in a mixer until light and smooth.  Add the rest of the ingredients, except the chocolate chips and mix well.  Add the chocolate chips and bake in muffin tins for 14-18 minutes at 400.  This recipe could be halved to make only 12-15 muffins but I always make plenty and share!
Enjoy your first football weekend!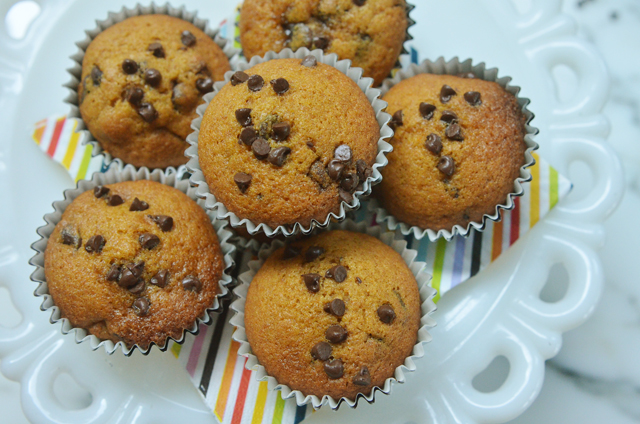 p.s. My memoir, All the Pretty Things, is available for preorder and you'll get a FULL digital copy of the book now and some other goodies! Order here and then claim your bonuses here!