"It seems to me that our three basic needs, for food and security and love, are so mixed and mingled and entwined that we cannot straightly think of one without the others. So it happens that when I write of hunger, I am really writing about love and the hunger for it, and warmth and the love of it and the hunger for it… and then the warmth and richness and fine reality of hunger satisfied… and it is all one."
― M.F.K. Fisher, The Art of Eating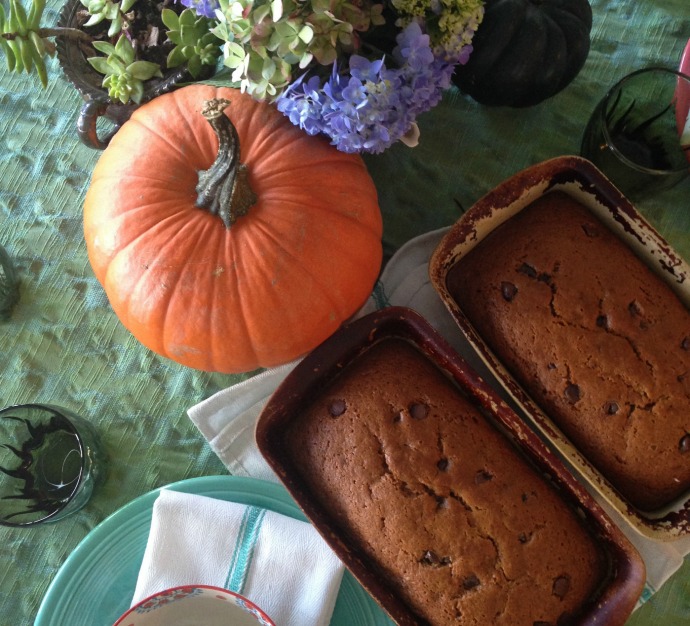 I spent last weekend writing the chapter in my book on feasting.  I always knew that food and feeding people was important to me, dare I say, one of my constant obsessions.  But writing about it made me realize why.  It's so important.  It's so essential to our humanity and to our faith. When Christ wants to impart his life to us, He feeds us.  I found myself  lost in the writing of MFK Fisher and I'm completely smitten with people who write about food so lovingly. (Tamar Adler comes to mind.) I also get completely lost in the mystery of Communion and what Christ is doing for us when He feeds us.  Modern day miracle, if ever there was one.
It's my favorite way to show love, too.  It's my favorite thing period.
After announcing my midlife crisis on Instagram and GETTING MY HAIR ALL CHOPPED OFF AND DIED PLATINUM, I took my awesome stylist David (proficient in both the psychological and technical aspects of midlife crisis hair) some of this bread as way of saying thank you for dealing with the likes of me for 4 hours while I teetered on emotional instability.  Some say don't make a big change like that while you're under stress (hello dear book) but I say it's like getting your hair done when you're pregnant.  In other words, it might save people you love from harm.
Here's the after, inspired by Becki from WhippyCake.  It's not quite a long pixie and not quite platinum but these things take time, dear ones.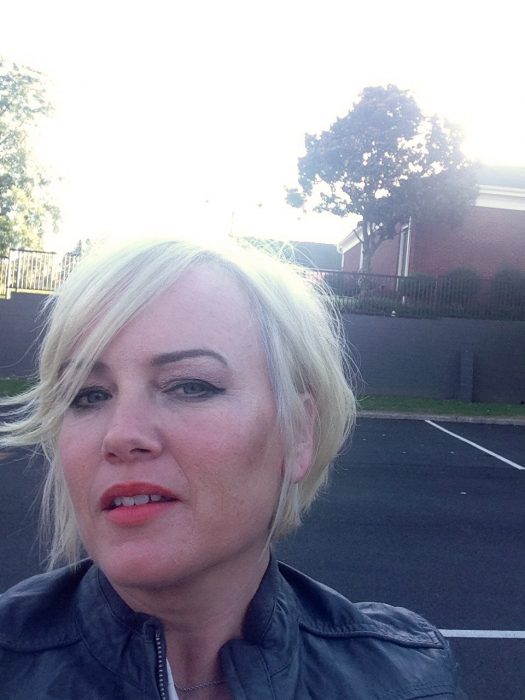 (right after I had it done)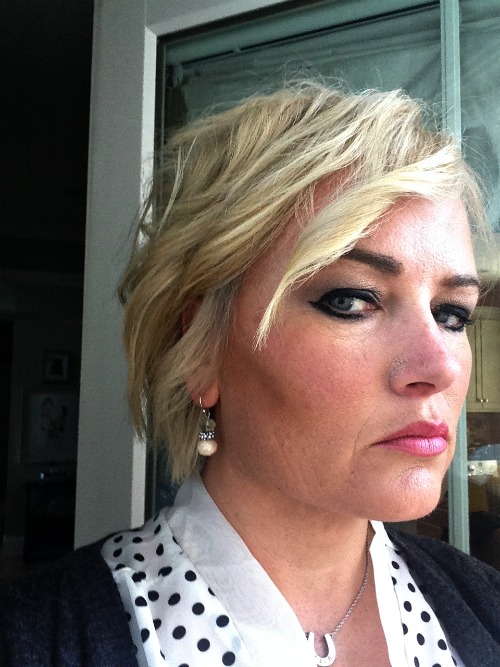 (this morning after Rod Stewart left the building) (I really like it curled)
(pardon my poor selfie taking ability)
I've been known to have major meltdowns after poorly chosen hairstyles so I was bracing for the worst.  The only time I've come close to tears so far in this decision is when I woke up this morning and looked like Rod Stewart.  Other than that, I think I love it!  And thank you for all your support. I'm still in a fragile and vulnerable state.  Also of note?  The disposable income which I have heretofore spent on books shall now be spent on hair products.  Please be patient as I become blonder and dumber.  Amen.
So, on to chocolate chip pumpkin bread.  I know we have chocolate chip pumpkin muffins, but sometimes we're too lazy to scoop things into muffin pans, am I right?  Or perhaps our hair routine will now take time and we'll need to go the easy route.  I just like having my options.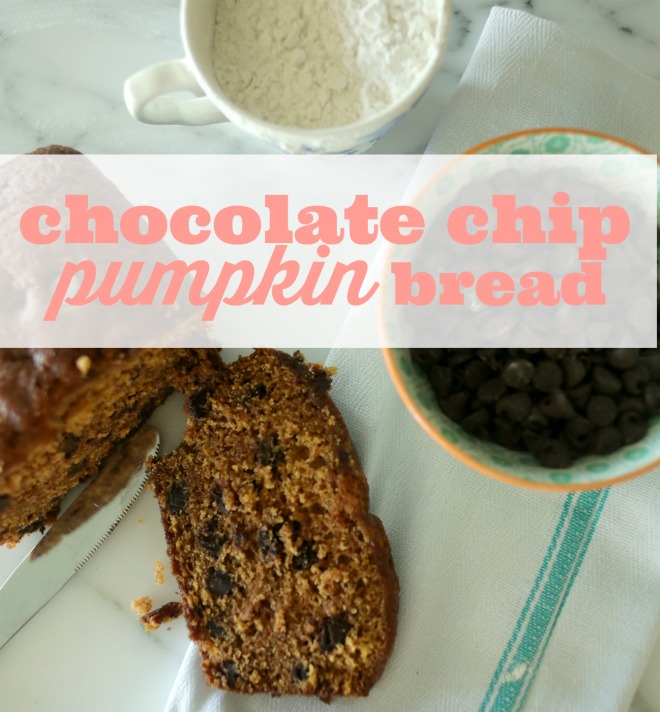 Here's what you need:
Preheat oven to 350 and grease 2 loaf pans.
4 eggs
2 3/4 cups sugar
1 cup oil
1 can pumpkin puree (not pumpkin pie mix)
3 1/2 cups all purpose flour (can use up to 1 cup of whole wheat in substitution)
1/3 cup water
1 1/2 t salt
2 t soda
1-2 t cinnamon (I use two)
1 1/2 cups chocolate chips
Here's what you'll do
Mix eggs, sugar, and oil and mix well with mixer
Add pumpkin and then slowly add flour, water, salt, soda and cinnamon
Mix that together well and then add chocolate chips
Divide evenly between two loaf pans and bake at 350 for 55-60 minutes until a toothpick comes out clear from the middle
Enjoy warm with butter and be sure to take some to your stylist when you get your midlife crisis hair!
xoxo,
edie aka Rod Stewart in early mornings