Y'all.  I'm so nervous.  I wrote an article for the Lutheran Witness magazine that comes out this weekend on Vocation and finding God's will for your life.  In less than an hour, I'll be doing a radio interview about the article on my very favorite internet radio station in THE entire world, Issues, Etc.
In other words, I'm breaking out into hives and sweating profusely.  And then there's the whole thing of the interview being at 12:30 central time.  Despite the fact that I have advanced degrees, I've been looking at the clock all morning and saying, Okay, it's 10 here, so it's 9 there.  Because hello, my name is dumb and dumber and I'd like to talk to you about your calling in life.
Maybe I should stick to making pies.  Because pies are what I know and love and I have never broken out into a single hive whilst making one.
I've been eating and making this pie for 20 years, as my thighs will gladly attest.  It's rustic and delicious and let's face it—it's fudge in pie form—so what's not to love?  Why have I let this precious Southern dessert go without its due?  I do not know, but I plan to fully redeem myself. Also? I ran 4 miles this morning to try to make peace with my thighs, but that's another blog post for another sad day.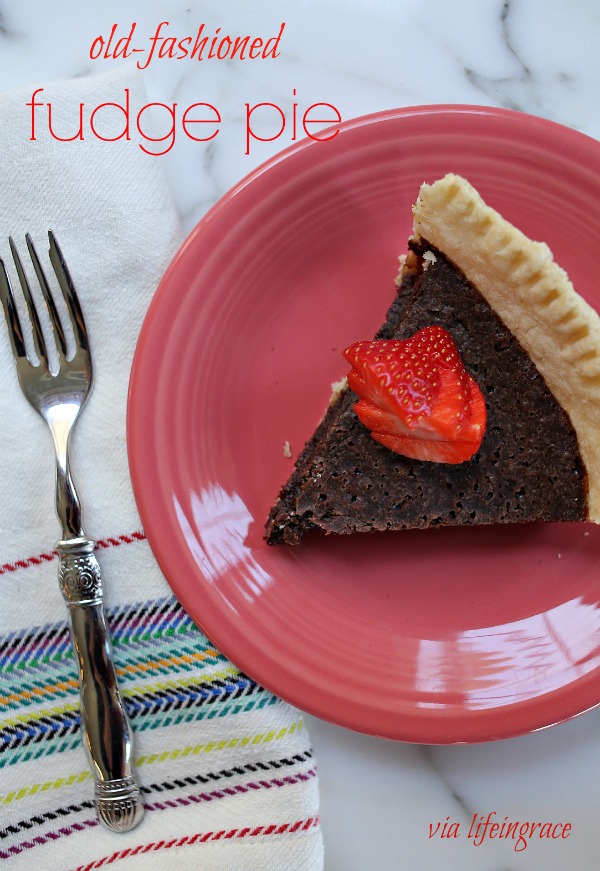 It's so easy to make, with ingredients you probably have on hand and it doesn't even require that you get your Kitchen Aid dirty.  Just about the end of February, when you feel like it's been a long time since you've had Grannie's Fudge, this pie will come to the rescue.  You can top it with whatever you want, but honestly, I prefer mine plain.  Or warm out of the oven with ice cream.  You can even freeze it and then eat it frozen or in various stages of thawing.  There's no wrong way to have it, just have it, dear ones.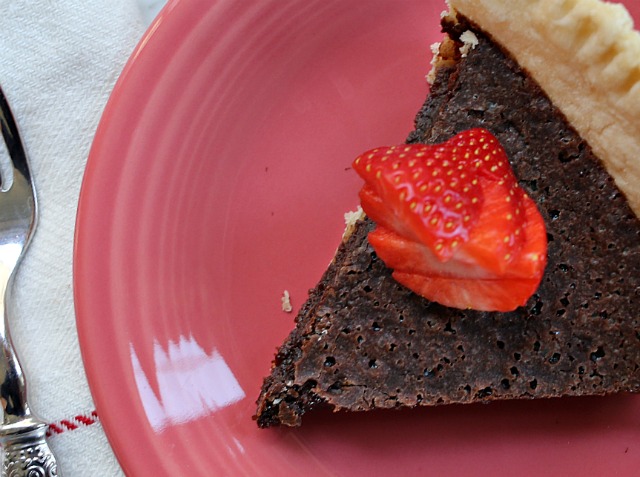 Here's what you'll need:
3/4 cups cocoa powder
2 sticks butter, melted
2 1/2 cups sugar
4  eggs, beaten
1 tsp vanilla
a dash of cinnamon
2   (9-inch) unbaked pie crusts (I use my homemade crust recipe, but the frozen ones work fine!)
Here's what you'll do:
Preheat oven to 375 degrees F.
Melt the chocolate, butter, and sugar together in a heavy saucepan over low heat.
Remove the pan from the heat and let cool a few minutes.
Add  then the eggs and beat well.
Pour the filling into the pie crust(s).  (You can make this into one thick pie or two shallow pies.  It's so rich that I prefer two shallow pies!)
Bake for 25 minutes or until just set.
Serve warm or cold or in various states of frozen.  Serve by its lonesome or with ice cream or whipped cream!
Hurry and bake it before you do something crazy and give up chocolate for Lent.
Okay, so it's 12:30 here so it's 11:30 there.  I gotta go!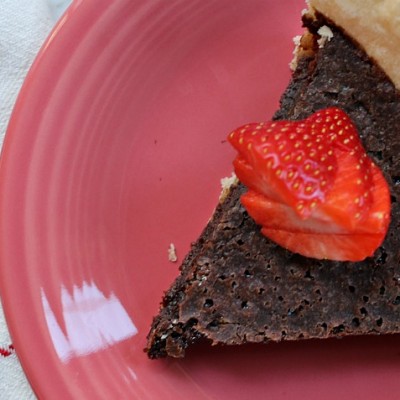 Old Fashioned Fudge Pie
Ingredients
3/4

cups

cocoa powder

2

sticks butter

melted

2 1/2

cups

sugar

4

eggs

beaten

1

tsp

vanilla

a dash of cinnamon

2

9-inch unbaked pie crusts
Instructions
Preheat oven to 375 degrees F.

Melt the chocolate, butter, and sugar together in a heavy saucepan over low heat.

Remove the pan from the heat and let cool a few minutes.

Add then the eggs and beat well.

Pour the filling into the pie crust(s). (You can make this into one thick pie or two shallow pies. It's so rich that I prefer two shallow pies!)

Bake for 25 minutes or until just set.

Serve warm or cold or in various states of frozen with your favorite toppings. (I like mine plain!)