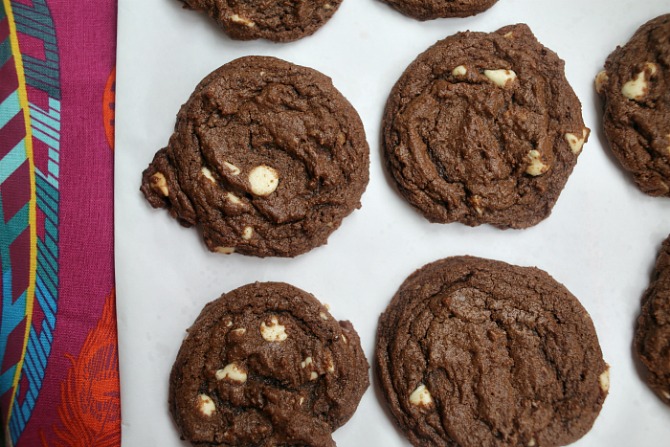 If I can be known for two things in life, let it be soup and cookies.  Okay, and maybe bread and buttercream.
I don't know if there is any sight more dear to me than just out of the oven, ever so slightly undercooked chocolate chip cookies.  And these will make you go weak in the knees.  They're the consistency of brownies, but in a cookie form and the white chocolate chips are HEAVEN.  SO good.
If you're inexperienced at cookie making or want to take your cookie making to new levels of perfection, let me HIGHLY suggest that you get a good cookie sheet (or two) along with a silpat silicone baking sheet  (I have one for every baking sheet) and a set of cooling racks.  It makes ALL the difference.  Also, I highly recommend this set of scoopers (which is 75% off today).  These all make baking so much faster and enjoyable and you know your baked goods will be consistent, which will give you the confidence to bake more.
What you'll need:
2 sticks softened butter
1 cup packed brown sugar
3/4 cup white sugar
3 eggs
2/3 cup cocoa
2 cups all purpose flour
1 teaspoon salt
1 teaspoon soda
1 1/2 cups of white chocolate chips
What you'll do:
Beat butter and sugars together until well combined
Add eggs and beat until fluffy
Add rest of ingredients and mix until combined
Scoop out using a 50 ml scooper ( I use this one) or form into balls that are about 1/4-1/3 cup size
Bake at 350 for 10 minutes for a chewy consistency
Let rest for 10 min as they will continue to cook while on the hot pan
This recipe makes about 3 dozen and will be a much requested cookie from here on out!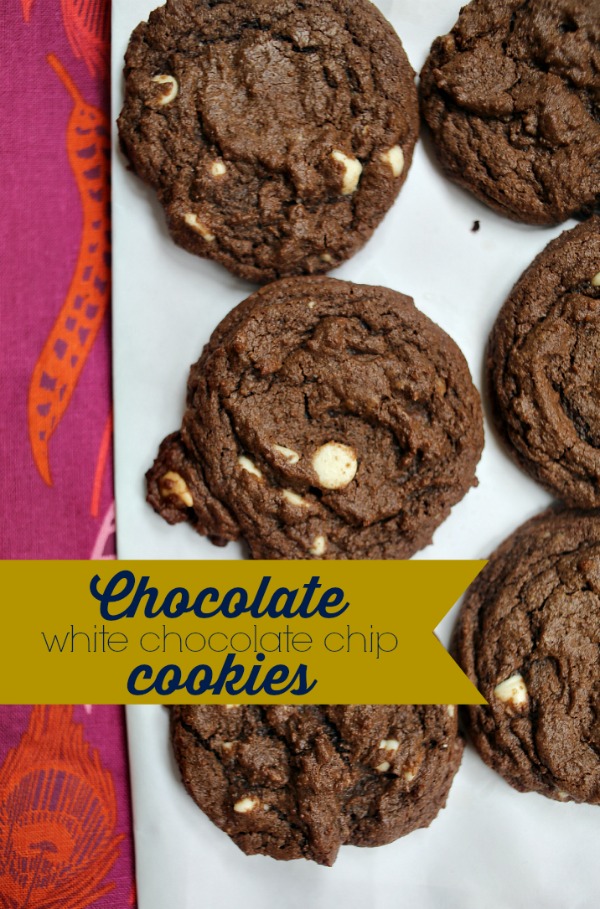 (printable version of the recipe available later today!)
***********************
MY NEWEST BLOG SPONSOR:
This post is generously sponsored by my YL. I am into natural choices for my family, and this is the main way I help boost our immune systems and alleviate lots of minor aches, pains, and injuries.  Read more about how we are using them everyday! My Young Living essential oils are also my newest business venture and the oils are so well loved that they sponsor my blog!!! Thank you, friends!  Enroll by clicking here.