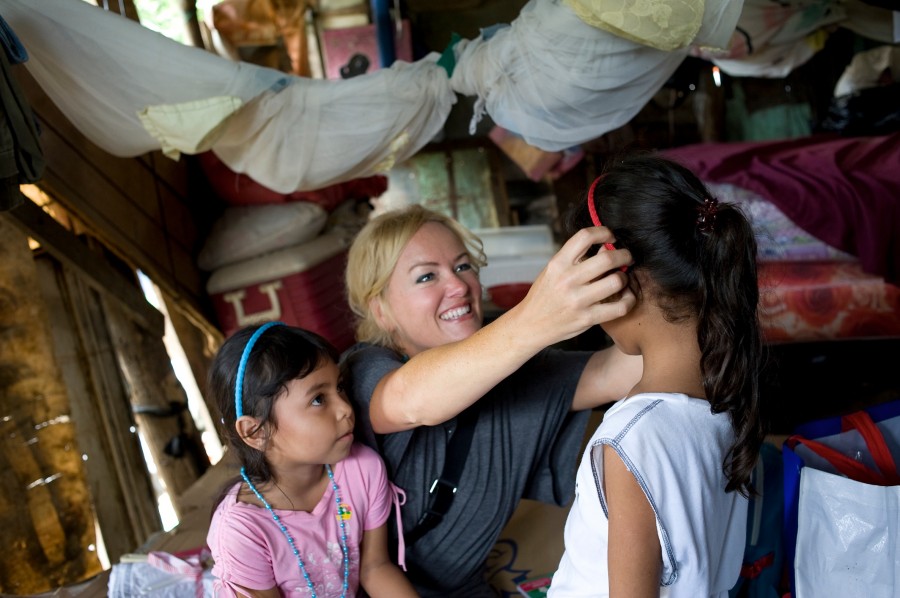 I've been dreaming about Julissa and Diana a lot lately.  I'm not sure why except that maybe my recently empty nest has me longing for little ones.  Last night, I dreamed I adopted my two Nicaragua girls and a chubby cheeked three year old boy to boot.  I was so busy in my dream, caring for the 3 new little ones and trying to figure out how to love them all well.  The little boy in my dream nuzzled his head into my shoulder and rattled off something in Spanish that felt like I love you.  I melted into a pool of tears, then promptly woke up.  Do you ever wake  up from dreams and still feel the full weight of the emotion of the dream?  You know it's not *real* and yet your heart tells you how real it is.  I've dreamed that Stevie and I were in a huge fight and then wake up just steaming mad at him.  It's the craziest thing.  So, my heart is aching for my little ones—wondering how they are doing—if they're getting enough to eat,  if they're still painting their cute little nails, and if they know how much they are loved by their Father and their far away God mama.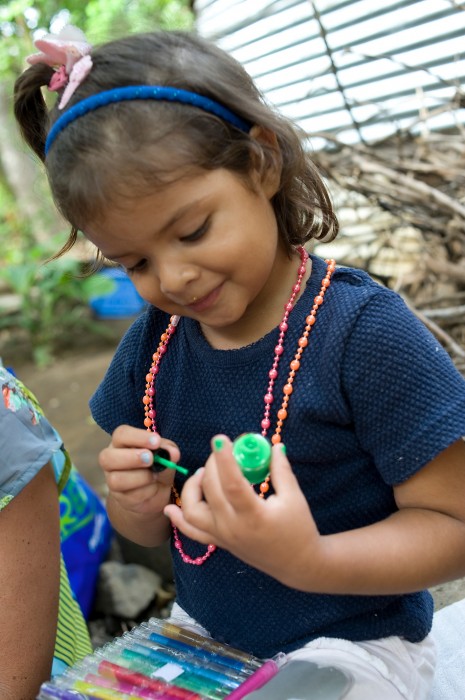 Although I've written plenty about my trip, I still get a knot in my throat when I try to talk about it.  I'm sure that will come, too, with time and healing.  I scroll through my pictures a lot and remember the hell that so many of our neighbors live through, here and everywhere.  But, mostly I remember hope.  The hope of Compassion brings to so many.  Your sponsorship of a child changes everything for them.  It's your way to say to them, I've got you, we'll get through this, together.
I woke up from my dreams with a heartache this morning.  I pray for my little ones. And I thank you all for going on the journey with me and for finding room in your heart and dreams for another child to love.
And if you're still pondering whether to sponsor a child, do it today and give them a chance to go to school with the supplies they need, to learn of God's love, to have medical care, and good food, and someone who's on their side.
Make a little one's dreams come true today.

Sending you lots of love today,
xoxo