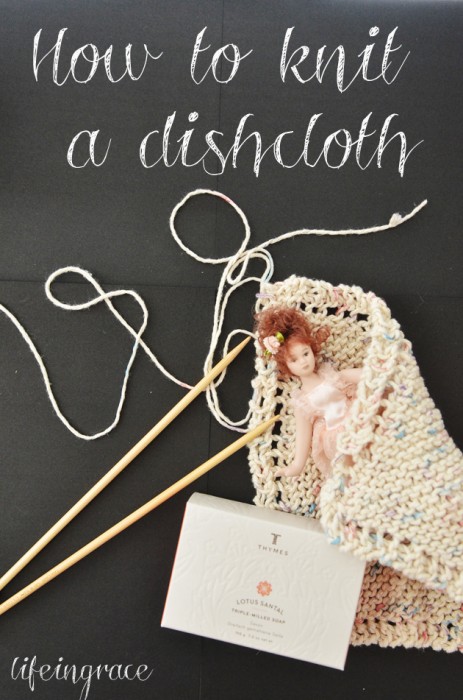 I like to call these Grannie washcloths.  Kinda like Grannie's Fudge but without the chocolate.  They are so darn cute and useful and easy to make.  I've made 4 this week already and this is the perfect little project in which to learn to knit.  They make THE perfect little handmade gift and you'll love the texture of them as dishcloths or as facial cloths.  I've been knitting them for years and giving them as gifts with bars of soap or with a little kitchen basket of goodies.  It's the perfect gift for guests, or friends, or your favorite relatives.  If you've never knit before, these videos and instructions will walk you through every step.  If you're an expert knitter, consider making a couple and sending them to me so I can take them on my trip with Compassion to Nicaragua in June.  I think these will be the perfect little gifts to take  for the girls that we meet there.  For the older girls, I'll include a bar of handmade soap and for the little girls, these will make perfect little baby blankets for tiny baby dolls.  Also, the time spent knitting these is the perfect chance to pray over the kids that we'll be visiting.
If you've never knit before, let me just sing the praises of this long lost art. It's so relaxing!  And yet, you are doing something productive with your hands.  My mother in law was kind and patient enough to teach the girls and me how to knit several years ago and I am so thankful.  We like to knit while we listen to books on tape. (Homeschooling at its finest!) When we lost our house to fire, I mourned the loss of the sweater I had been knitting for Caiti as she prepared to leave home.  Knitting that sweater was like therapy to me and gave me plenty of time to ponder the joys and heartache of motherhood. Do yourself a favor and learn to knit!  This project is easy enough that once you get the hang of it, you really don't have to think.  You can carry it with you every you go and knit while you wait for kids at their various activities.  I like to knit at night before bed or when Stevie and I are watching American Pickers.
So,  knit with me, why don't ya!!  I think you'll  love it.
Supplies
Size 8, 9, or 10 knitting needles (I prefer bamboo)
Clover Takumi 13-Inch Single point, Size 9
Cotton yarn (Usually called Sugar and Cream and it comes in a variety of colors)
Lily Sugar'n Cream Yarn, Potpourri
Instructions
Here are the official knitting instructions.  If this all looks like greek to you, never fear.  I've made a video of each step to make it easy to learn and follow along.  The video took 47 years to upload so even if you don't want to learn to knit, watch the video and laugh at my Southern twang, so at least I'll feel like those years of my life weren't wasted!
Cast on 4 sts.
Row 1: Knit one row.
Row 2: K2, YO, knit to the end of the row.
Repeat row 2 until there are 44 sts
Next row: K1, K2tog, YO, K2tog, knit to the end of the row.
Continue decreasing until 4 sts left. Cast off.
***********************
K1—knit one stitch
K2tog—knit two together
YO—yarn over
***********************

Do you knit or crochet or stitch? I was visiting a friend who had a handmade crocheted dishcloth and now I'm obsessed with trying that, too.
Tell me all about your handicrafts!  Maybe someday I'll even learn tatting, although it looks pretty tough to me!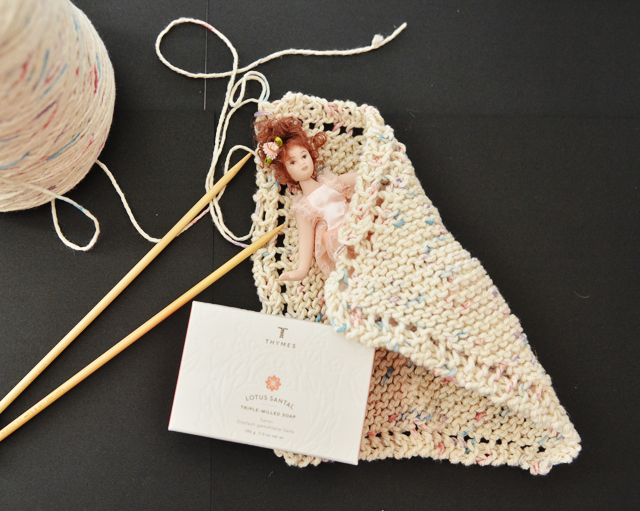 ps.  In case you didn't know, this family doctor took the plunge into the world of natural health and essential oils and these oils are BLOWING MY MIND.  If you want to feel better, sleep better, strengthen your immune system, reduce your stress, and clear some of the common toxins out of your life, I'd love to walk with you as you get started.
In the month of December (2016) I'm giving away a signed copy of my book along with a $10 product credit (to repay you for the cost of your shipping) to anyone who joins Young Living with me with a Premium Starter kit.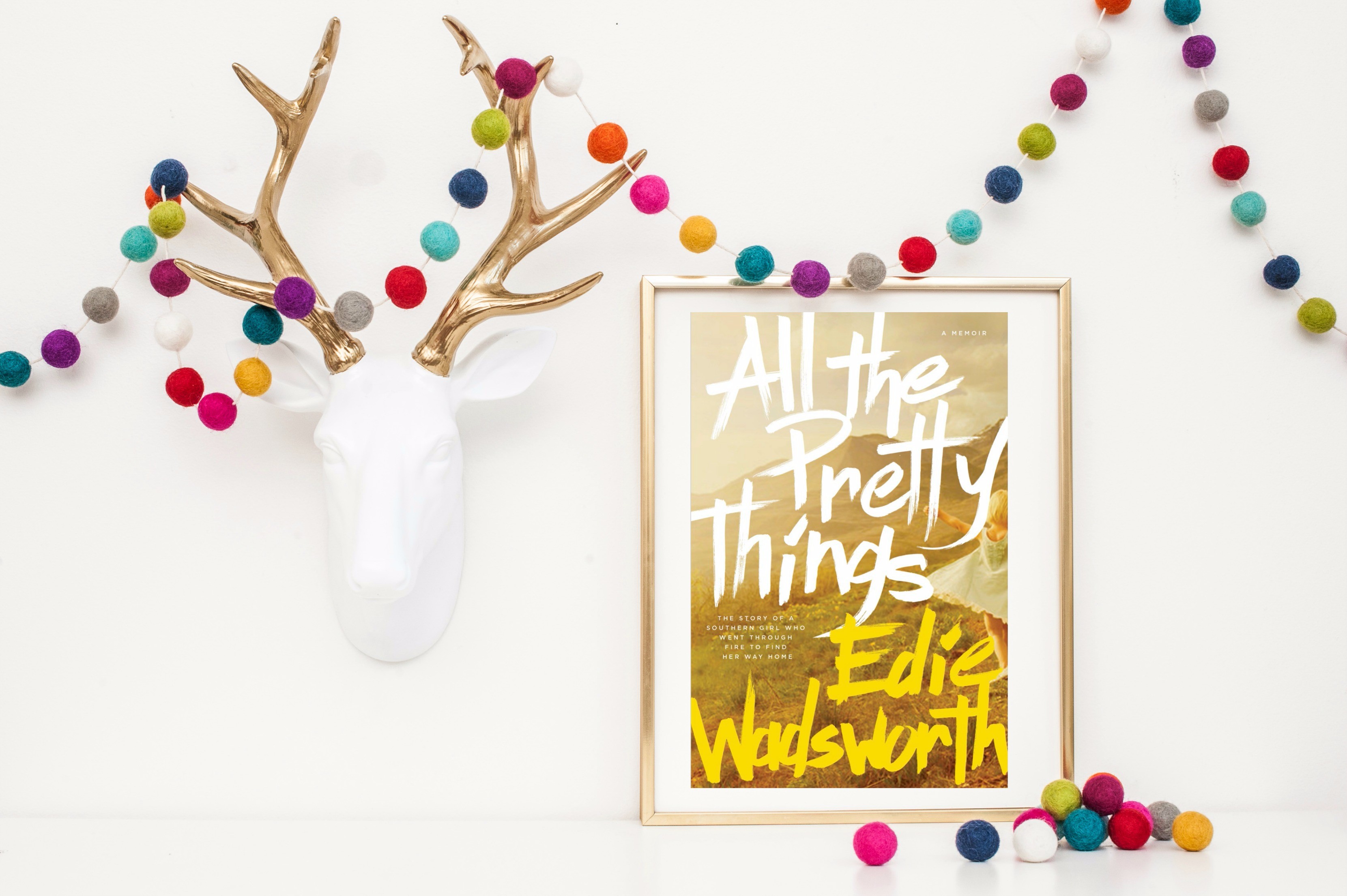 Young Living is giving away a free bottle of Christmas Spirit (my ABSOLUTE favorite Christmas scent and SO GOOD for mood!!) with every starter kit purchase. It's a great time to join!!