This is Day 19 of our 31 Days of Less and More series. To read all the posts in order, start with Day 1 and check out our overview page to see the topics for the entire month.
(Fall in a bowl—Pumpkin Chipotle Soup with Barley)
"There is no spectacle on earth more appealing than that of a beautiful woman in the act of cooking dinner for someone she loves."
― Thomas Wolfe

THE DAY after our house fire, my sister took me to Knoxville so I could get the bare essentials.  I bought cowboy boots, makeup and a Le Creuset dutch oven.  That's not a word of a lie.  She gently reminded me, when I insisted that I needed the dutch oven, that I didn't really have a stove. Or a kitchen for that matter.  But, some of the things we have just remind us of who we are and apparently, I'm a woman with a good dutch oven—kitchen or not.
Needless to say, I didn't use it for a while.  We ate out a lot and good people brought us lots of food.
We've all been guilty of taking the easy way out.   We worship at the altar of fast and easy.  It's been a hectic day/week/life, we haven't planned well for feeding our troops, and we cave to the allure and convenience of fast food.  I usually regret the decision, but every now and then, you just need a greasy burger.  I get it. But, for the bulk of your food, it pays to learn early in life to cook and cook well.  If you live to be 70, that's 50 years of adult life and if you eat 3 meals a day, you'll consume 54,750 meals.  That's a lot of thinking about, planning for, and consuming food.  Or that's a lot of McDonalds.  SO.  Here are some thoughts on learning to cook and enjoying it more.
1.  Remember that feeding people is perhaps THE most important way to love and care for them.  It can feel like a drudgery or you can see it for the beautiful mysterious gift that it is.
But, the only way to get more comfortable in the kitchen is by getting in the kitchen.
When I first started learning to really cook, I watched the Food Network and read lots of cook books.  You will learn to love it by doing it and getting better at it. Fifteen years later, one of my favorite things to do in this world is put on some good music, pour a glass of wine  and chop up some ingredients for a soup, or start some homemade bread.  Work that we do like that with our hands is rewarding in so many ways.  Start slow but be intentional about getting in the kitchen.
2.  Gather a few good supplies.  You need a cutting board, a good knife, a dutch oven and a flirty apron.  I have almost no fancy kitchen gadgets.  I don't have a garlic press and I have a 1930's style potato masher.  I hoard spatulas and wooden spoons, but that's beside the point.  You don't need much to get started.
3.  Stock your pantry with good ingredients.  I made a list for your here and you can download it and print if off.  If you have a well stocked pantry, cooking is SO much less frustrating.
4.  Organize your pantry and your baking supplies so that they're easy to access.  I don't hesitate when I want to bake because my pantry is well stocked and my supplies are easily accessible.  There's a whole post on this in my ebook that might help you get started and more is coming on this topic next week!
5.  Cook!  All this will be for naught if you don't just start.  Here are a few easy recipes to get you going.   Try my meal planning guide for busy moms.
 Challenge Day 19:  Plan a healthy, low sugar menu today for the next week.  Use some of the ideas from the post, if you've never done this before.  Think about your schedule and what night's would be better for something in the crock pot or oven all day.  Make your list and then grocery shop tomorrow for what you need.  You CAN do this!! You'll be so happy and organized with your week's menu all planned out. Share some of your menu ideas with us in the comments below or on Facebook.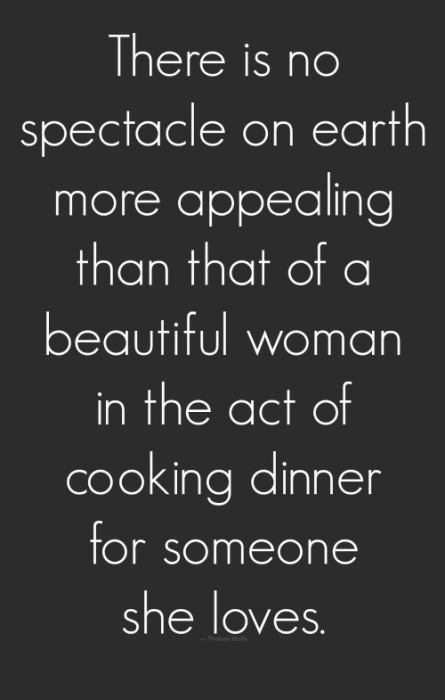 Be sure to read Ruth's corresponding post, Less Sugar.