I'm writing a big, long, ginormous post all about the Better Homes and Gardens photo shoot at our house. Presently, I'd like to show you 3 things they didn't shoot.
Exhibit A: My favorite vignette.
They didn't shoot it.  Did I say that already?
They begged, borrowed and pillaged all the items here—-including the table and the stool and the tray and the tzotches—-to use in other photos. But I like it better just like this. So after they left, I styled it myself just for you and me to look at and enjoy.
And Stevie.  Of course, he's enjoying it immensely. Did you even have to ask?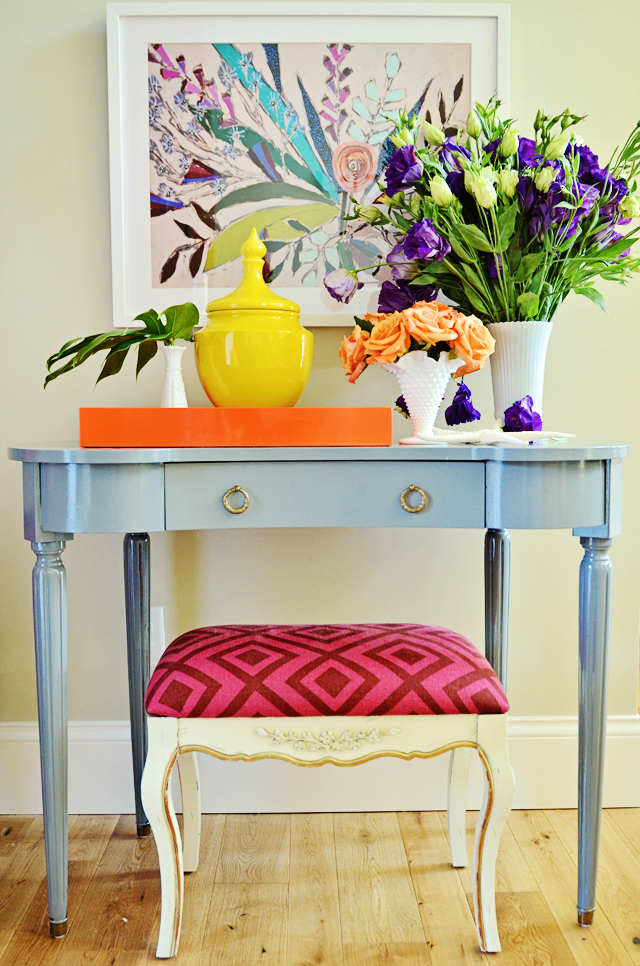 Exhibit B:  The Screened Porch
The screen porch got dissed.  She was on the original shot list and somehow she didn't make the cut.
It hurt.  I comforted her with flowers and long sessions of coffee drinkin'.  It's okay, she's happy to serve her family dutifully, whether she gets the credit she deserves or not.
The stylist, who is my new BFF, 'called in' a few Dash and Albert accessories in the form of pillows and a rug.  I loved them and bought them at cost.   For. The. Win.

Exhibit C:  Living in Squalor
In anticipation of this very busy week, we wanted to try to establish a 'safe zone' for the girls—-where they could sleep, do schoolwork, chill out, braid each others' hair, etc—away from the lights and cameras.
I took one look at this room yesterday (after 3 days of abuse) and said,  "Are y'all hiding a dead body in here?"
There were :
2 old Hardee's bags full of half eaten breakfast items from TUESDAY.
some McDonald's chicken nuggets and leftover milkshakes from Sonic.
Three days of clothes strowed all over the floor.
huge tangles of yarn and duct tape and embroidery floss.
oodles of dance paraphernalia and even a few school books and papers.
They pretty much lived in squalor like two meth addicts for three days.
But somehow, we all survived and lived to tell about it.
Which I will do on Monday.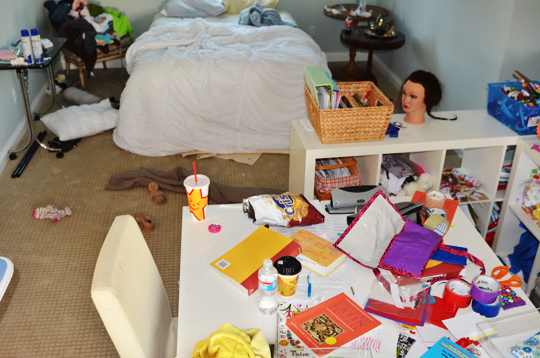 The highlight of my week was discovering Old Crow Medicine Show from the photographer's playlist!

Happy Weekend!