As you may or may not know, Stevie and I decided to try the Keto diet a couple weeks ago.
A few months back, I read Keto Clarity and was intrigued by it but couldn't quite get him interested.  And I knew that it would probably be hard to do without him being on board.  Because of my history of at least some insulin resistance while pregnant and my intense LOVE for all carbs, I knew this would be good for me. And because it's a man friendly diet where you can have lots of meat and fat, I knew Stevie would love it if he ever gave it a try.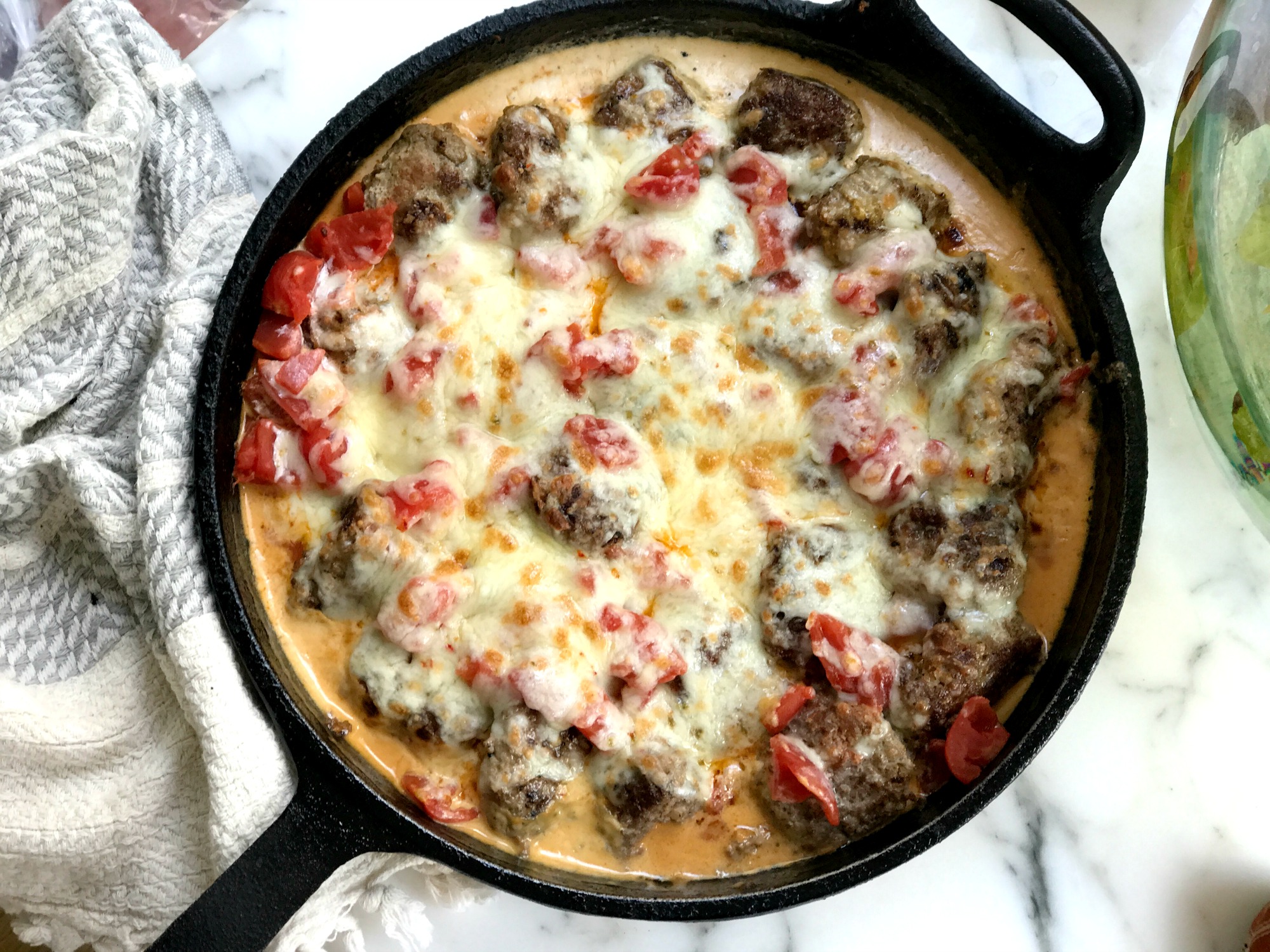 And just for a little history, let me say that as a physician, I have always been a guinea pig for the newest and latest science concerning health and nutrition.  Back in the day, I tried every new diet plan (lots of them gimmicky) and supplement that ever came to market.  I love learning and immersion learning is the best so I immersed myself in something new all the time.  Trying the ketosis diet was bound to happen someday!
Then we went to Portland to visit Mal and Linn, his oldest son and daughter in law.  It was all big fun and the food was OH MY WORD GOOD!!!  We spent the better part of one evening talking about Mal's experience with keto and we were both so inspired and intrigued that we were chomping at the bit to get home and try it.  And really, doesn't everybody need to make some dietary restrictions after spending a weekend in Portland?!?!?! Yes and yes.
Y'all, I LOVE it and I'm pretty sure that this is the eating plan my body is made for.  I feel great, am not hungry all the time, don't feel tempted to cheat when there are carbs around, and have lot at least an inch in my waist and 3 pounds without feeling deprived.
I'm working on a post all about it, but for now, enjoy this recipe (which is keto but could easily be adapted for you and your family, just serve it over pasta or rice or on Italian bread.)  It's DELICIOUS is what it is!  Also, until I get all my thoughts together on our experience with this high fat, low carb way of eating, follow my live streams at lifeingrace on FB and my IG stories on Instagram.
So, without further adieu, I give you the MOST delicious skillet meatballs ever!!  I adapted this recipe from Diet Doctor, a membership site for low carb recipes.  Get 5 of my BEST recipes as a free download here!!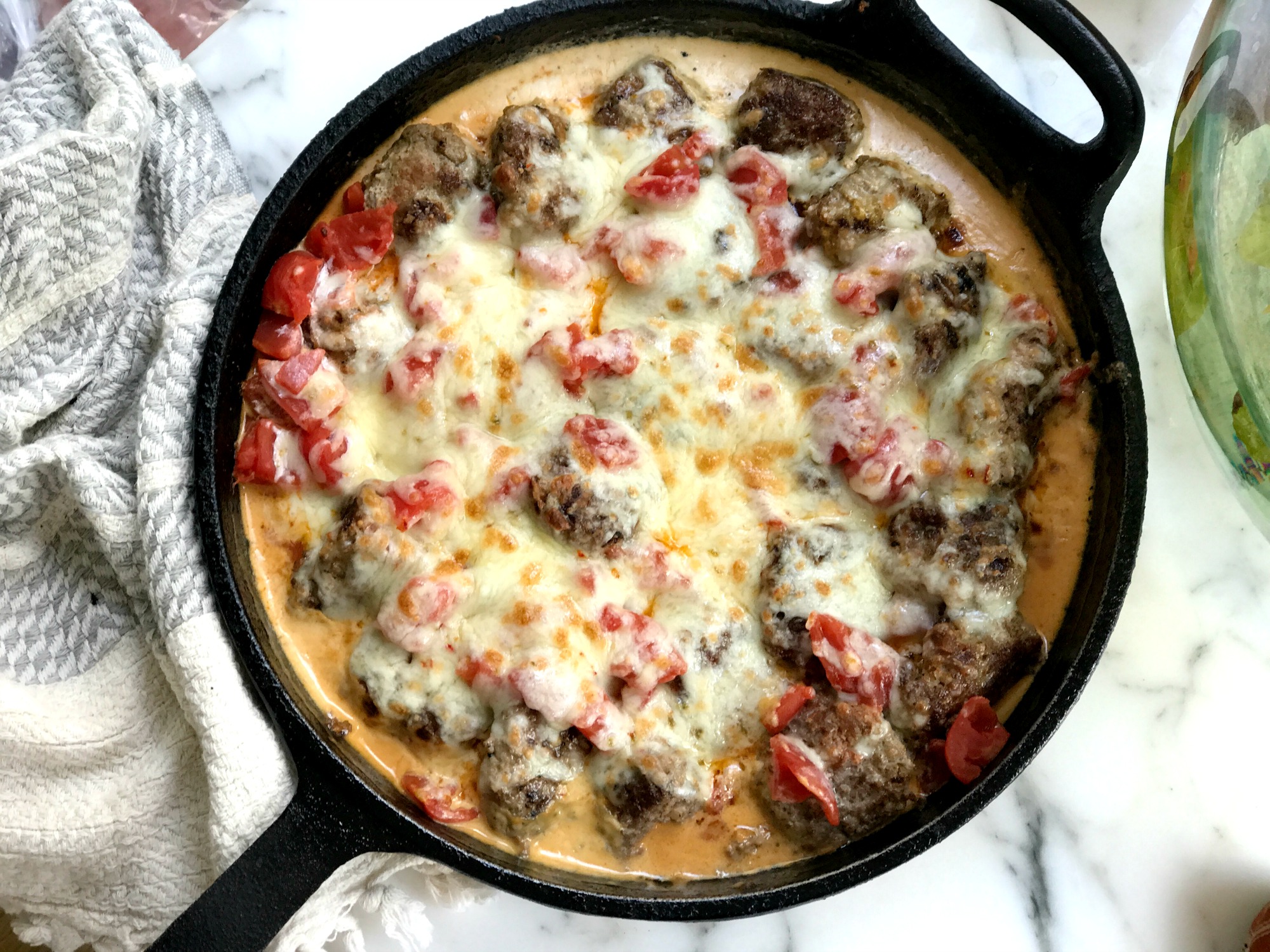 Skillet Italian Meatballs
Ingredients
1 1/2

lbs

ground beef

2

oz.

grated parmesan cheese

1

egg

shake or two or dried red pepper

to taste

½

tablespoon

dried basil

½

teaspoon

onion powder

1

teaspoon

garlic powder

1

teaspoon

salt

½

teaspoon

ground black pepper

14

oz.

canned whole tomatoes

2

tablespoons

finely chopped fresh parsley

handful fresh spinach

8

oz

mozzarella cheese

3

T

heavy cream

olive oil for cooking the meatballs

salt and pepper
Instructions
Turn on the broiler.

Place ground beef, parmesan cheese, eggs, salt and spices in a bowl and blend thoroughly.

Form the mixture into meatballs, the size of a golfball.

Heat up the olive oil in a large skillet and sauté the meatballs until they're golden brown on all sides.

Lower the heat and add the canned tomatoes. Let simmer for a few minutes, stirring every couple of minutes. Then add spinach and cream and lightly toss.

Season with salt and pepper to taste.

Top with parsley and mozzarella cheese and then put under the broiler for 5 minutes or until the cheese starts to brown.

Serve and enjoy!!