This is day 23 in a 31 day series on hospitality. This series has been converted to ebook format and can purchased here.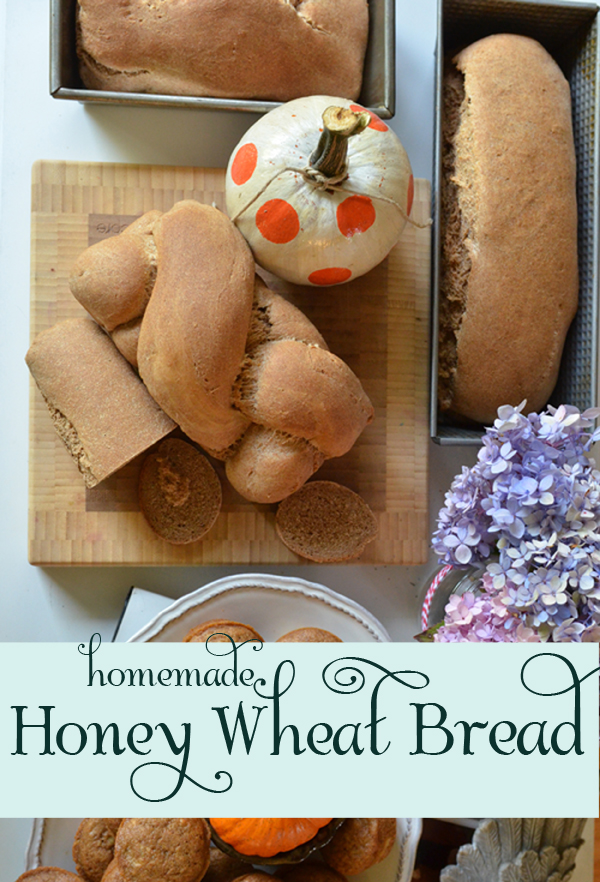 You wanna know what love smells like? You do, don't you? It's the smell of homemade bread baking. I don't know if there's anyway to love someone more.  Unless you add softened butter to the bread then you win all contests of love and war.   So, I made this (dorky) video for you.  Always be wary of home jobs, with hair coloring and with video making.   But without further adieu—–
Welcome to dorkville.  But I hope this video helps give you confidence to try bread making for yourself.
Never mind the nail polish on one thumb.
Never mind that I sling flour all over the kitchen because my mixer is OUT OF control.
Never mind all that.  Concentrate on the bread, dear people.  This bread will never let you down.  It may be the easiest, most reliable bread recipe I have.  Add it to your repertoire.  You won't regret it.
Can't you almost taste it? Oh, it's good, my friends!
And if you're looking for dishes to serve it with, I have a plethora of delicious soups to choose from!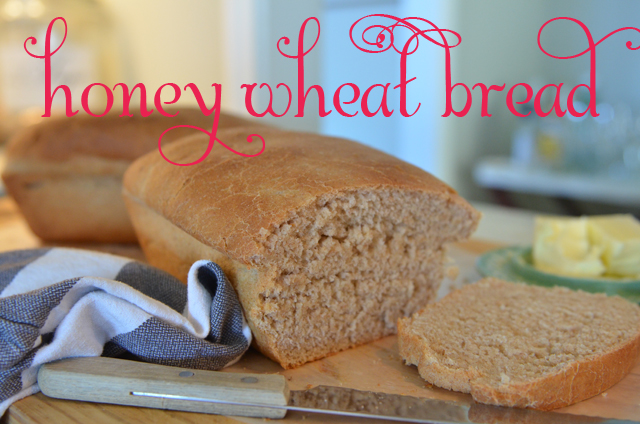 Ingredients::
2 cups warm water
1/3 c. honey
1/3 c. canola oil
1 T. yeast
1 t. salt
2 c. whole wheat flour (freshly ground if possible)
5 (or so) cups of all purpose flour  (add until the dough pulls away from the sides and is no longer sticky)
The How-to::
Pans—I use the stoneware loaf pans from Pampered Chef and they work GREAT!  You could use whatever you have but spray them with Pam first.
Preheat your oven to 375.  I think I said 350 in the video. It's 375.  Sorry.  Dorky video.
Also—I said olive oil in the video.  I use CANOLA oil for this and olive oil for almost everything else in the world.  But for this, canola or something similar.
Pour 2 cups of warm water into your mixing bowl.  Add the oil THEN the honey.  Use the same liquid measuring cup and your honey will come right out of the cup.  Start your mixer on low.  Then add yeast, salt and 2 cups of whole wheat flour.  You could increase the amount of whole wheat for a denser bread (that's coming tomorrow!) but for this one, I use two.  When those are incorporated, start adding the all purpose flour until   the dough pulls away from the sides of the bowl and is no longer sticky to the touch.  It usually takes about 5 cups but when I made this batch, it took 5 1/3.  It's the consistency you're looking for so watch the video for a demonstration if you haven't made much bread before.
When the dough is just right, turn it onto a clean, floured surface and knead it for 5-10 min.  The longer you need it the more dense it becomes.  I knead this bread about 5 minutes.  Or my sous chefs do, I should say!   Put some oil into the bottom of the mixing bowl and then add the dough back to the bowl to rise.    My oven has a proofing setting for the rising phase but you could also heat your oven to 200 when you begin and then just turn it off so that the oven is a little warm but not hot.  I place a warm towel over the bowl and let it rise until it's doubled in size.  It usually takes 45′ to an hour in the oven.   After it's doubled, divide it into two loaves, shaping it into loaves by tucking the sides under, and then place into greased loaf pans.  Let rise again until it's just to the top of the pans.  Bake at 375 for 25-30 min.
ENJOY!!!!
***This recipe makes two loaves so it's perfect for sharing.  I use these bread bags, Bread Loaf Bags, Pack of 100 by Perfect Utopia
  from Amazon to store it or to give it as a gift.
 You will notice on bread-making day that there's a general loveliness in the children and a certain all around sense of happiness and goodwill.
I'm pretty sure homemade bread has magical powers.    Give it a try!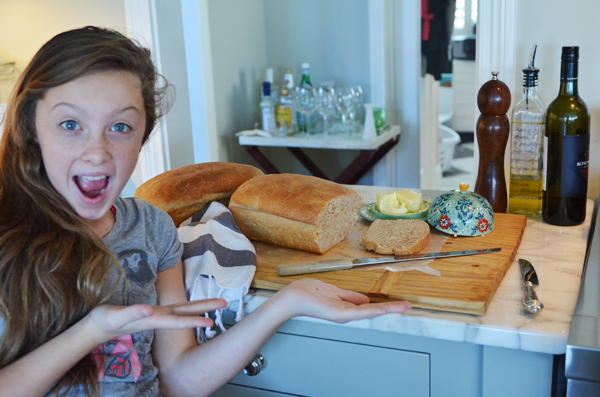 Okay, loves, I'm outta here.
Bake bread.  It's good for the soul.
Amen.
xoxo