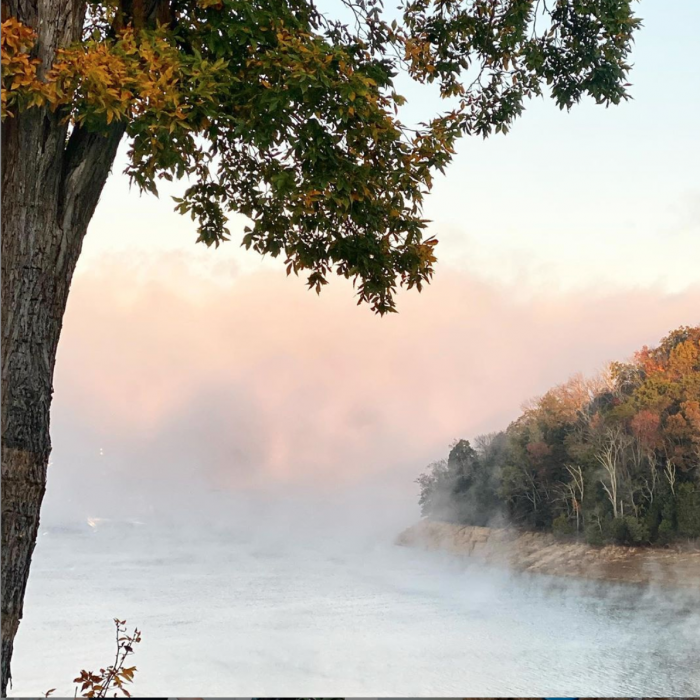 So often the reason we don't have the life we want is because we are operating from emotions that are indulgent.
They don't move us forward.
They don't give us momentum.
They really don't do anything except keep us spinning on a wheel.
I want you to think about the two or three emotions that get you stuck.
Examples of indulgent emotions are: Doubt, overwhelm, confusion, comfort, indecision, busyness, procrastination, self-pity, tired, exhaustion, boredom and blame.
My brain used to love spinning in procrastination because when you're spinning in procrastination, you're off the hook. You don't end up doing anything.
This is not, "Oh, shame on you for spinning in procrastination or doubt or tired or overwhelm." This is not a moral indictment. This is how our brains work. Your brain tends to look for the easy way out, and if your brain can spin in confusion, and you can tell yourself you don't know what to do, then you don't have to do anything.
Your brain would rather have one of these emotions then have a useful emotion, like determination, because if you have a useful emotion like determination, it's going to be tired at the end of the day. It's going to have to work hard. It's going to have to figure things out. It's going to have to say no to this flesh that always wants what it wants!
This is not a moral thing, and we're not going to use this to beat ourselves up or to have shame or guilt over the fact that we spin in these indulgent emotions.
Your brain also likes to use any excuse to beat you over the head. "See, you're so bad, you're always overwhelmed and you're always procrastinating." I like to tell my brain, "Duly noted." You can have your say for a second, but we're going to decide how we're going to think and feel, and we're going to find useful emotions that will get us out of this spin!
Here's how you know if you're living in cycles of indulgent emotions:
You don't grow.
You don't progress.
You don't lose the weight.
You don't save the money.
You don't write the book.
You don't get the job.
You don't meet your goals.
One of the best ways to know if you're spinning in indulgent emotions is the results you're getting in your life. What are the results you're getting? If the results you're getting are drama and bitterness, and you feel stuck, and your marriage is not going where you want, and you feel like everything's out of control, you're probably spinning in one of these emotions.
Our brain loves keeping us where we are! It takes very little energy, it takes very little fear, and you don't have to step out of your comfort zone. Your brain hates changing because it likes the routine. It knows how to spin in procrastination. It's so good at it that you're an expert! You've gotten so good at these patterns that you don't have to think.
When you spin in these negative emotions, it's kind of like if you drove the same way to work every day. You just get in the car and you end up at work and think, "I almost don't remember driving here." That's exactly how it feels to be in an indulgent cycle.
When you can recognize it, and decide on purpose that you're going to generate something else, you can do that. There are emotions we can create for ourselves that do give us momentum, and cause us to take action so we can step into the person that we're created to be!
What are the emotions that you tend to live in just by default? Before you wake your brain up, before you tell yourself what you really want in your life. We need to recognize this and say, "Oh, I see why my brain likes to be here." It likes to be confused and it likes to doubt.
If you have paralyzing self-doubt guess what you don't have to do? That Facebook post, start that blog, call that person, apply for that job, or send your resume!
If your brain can get away with blaming somebody else, you don't have to do anything. You don't have to take responsibility. You can just say, "Well, it's always their fault, and it's their fault that I'm unhappy, and it's his fault that I can't do this".
If your brain can settle into a pattern, it's such an easier way for it to exist. We are going to demand that it doesn't settle. We're going to demand the most from it. We're going to tell it what we want!
I guarantee you that whatever results you have, you have because you have chosen to think and feel these things. The good news is that whatever you want to end up with, you want to be 20 pounds lighter, you want to have 10,000 more dollars in your savings account, you want to get out of debt, you want to organize your home, you want to have a healthy, thriving marriage, it is ALL within your grasp when you decide how you want to think and feel.
You can decide when you get out of these indulgent emotions that are spinning you in a circle.
I had a lot of good reasons, just like you do, to justify my indulgent emotions, and if you want to keep yours you can. Nobody is going to take them away from you. If you want to argue for your limitations and you want to argue for why you spin in these indulgent emotions, you can keep them.
My question is, do you really want to? And ask yourself why? Why do I love spinning in self pity? Why do I always bring this up? Why does my brain love to go there so much? Why is my brain always going to the past to justify the present? You can keep it if you want, but is it giving you the results in your life that you know you want to create? Probably not.
Comfort
Comfort is an indulgent emotion we often don't recognize as indulgent! We have become creatures who can pretty much have comfort anytime we want. We can eat what we want and we can set the temperature to what we want. My car seats have heaters! We can pretty much cruise through life and stay kind of comfortable, but not really get the life we want.
Comfort is a big one for a lot of us in modern culture. We can easily choose to never be uncomfortable and then 10, 15, 20, 30 years later, we pay the price. Comfort is one that you might not have thought about, but I want you to really pay attention if you're always choosing things that make you feel comfortable.
We really have gotten to the point in modern society where we can totally avoid discomfort for the most part, and comfort doesn't get you what you want. We were not built for comfort. We were built to try hard at things, to work hard at things, to be uncomfortable!
The amount of discomfort you're willing to tolerate will be directly proportional to the life you get to live. 
I'm not against comfort. I love taking care of myself, but I also demand a lot from myself. I make a lot of decisions that are uncomfortable in the moment. The reason I put comfort on the list is because it's so easy for us to be comfortable. The reason I want you to choose discomfort anyway is because it's the currency to your dreams. 
The things you really want in your life are going to require discomfort. I just paid off my house. I wanted to get out of debt and in the process of doing that I had to choose to use the extra money that was in my account to send a mortgage payment, or use it in some way to help get out of debt, instead of using it to do whatever else I wanted do with it.
Choosing discomfort and recognizing when we're in the indulgent emotion of comfort, is as simple as asking ourselves, "Am I always just trying to comfort myself, to the detriment of myself?" Because choosing comfort over and over again will likely not give you the life that you want.
Self-doubt
Self doubt is so easy to get stuck in. What I want you to recognize about all of these indulgent emotions is you tend to be thinking about yourself. When I first launched Life Mentoring School, there was a lot of doubt. I've never done a coaching program before. I feel like I have a lot to offer, but at the same time, are they going to be interested in that?
I had a lot of doubt, doubt about myself, doubt about whether people would respond to it. It's hard to push through the doubt and just offer yourself . Here's what I found the key is with self doubt:
Stop thinking about yourself and start thinking about the person who needs what you have. The person who needs your encouragement, who needs your word of light and love.
I realized I have a purpose and I have something that can benefit people, so when I push through the self doubt, it helps me to know that I'm living my purpose and when I do, it helps other people.
Overwhelm
We love to be overwhelmed because when we are overwhelmed, we don't have to take any action. It paralyzes us and we shut down. The upside is overwhelm is a choice.
Why do we feel overwhelmed? Because of our thoughts. It's not because of our schedule and it's not because of what we've committed ourselves to. It's because of the way we think about it. I could take exactly the same schedule and give it to two people, and one person could generate an amazing life and serve the people and do the things. Another person would just shut down, go underground, and go unconscious, basically choosing comfort. 
It doesn't matter what's on your plate, it's how you choose to think about it.
Overwhelm is never a productive emotion. I can't think of an instance where it's a productive emotion for getting you to the place you want to be in your life.
Confusion and Indecision
We love being confused! This doesn't make you a bad person. This is not a moral issue. This is how your brain likes to function. It loves to trick you into not doing what you want to do, because when it can tell itself that it's confused and it doesn't know what to do, and it doesn't know which decision to make, it doesn't have to do anything.
Can I tell you a secret? It doesn't matter. Make a decision, and make it right by the way you think and feel about it. It really doesn't matter 99% of the time what you choose. You just choose, and you make the decision right by how you have your own back!
Procrastination
We love is procrastination. It's deceptive because we think we're getting somewhere because we've got big plans. It gives us the illusion that we're actually doing something and we let ourselves off the hook. Then, of course, we don't get done the things that we want to get done.
Self-pity
Self-pity is a hard emotion to give up. It took me so long to let go of this one! My brain just went there on auto-pilot!
I had to decide that self-pity was not how I'm going to get to live the life I was created to live.
Can you be honest with yourself and say, "I don't really think that's serving me. I don't think that this is the way that I'm going to get free, or get unstuck."
Tired and Exhausted
Lots of us get in the cycle of tired and exhausted. I realize there are some physical parts to this, but when you get into this cycle of tired and exhausted, you're creating at least half of it, probably more.
You can change it, if you want to, by deciding to think differently. It doesn't mean you won't feel physically tired sometimes. It means that you will tell yourself a different story about it.
There's a difference in being tired from doing our work, and being tired from procrastinating and spinning and being overwhelmed.
Spinning makes us tired, but it makes us the kind of tired that's not satisfying. You know the kind of tired after you do a really hard day's work, or you actually write three chapters of your book, or you actually clean out your closet, or you make a big dinner, or you take your family on a long hike?
There's that kind of tired, and then there's the kind of tired we get from all of these indulgent emotions. We want the first one, the one that's satisfying!
Ask yourself if you're just telling yourself you're tired all the time.
How am I creating tiredness, boredom, blame, self-pity, procrastination?
How am I creating this in my life, and how can I decide that I'm tired of creating this?
You can decide this is not really getting you where you want to go in your life and you can choose differently.
Your emotions come from your thoughts, and if you are having indulgent emotions it's because you're having indulgent thoughts. It's because you're feeling sorry for yourself and you're telling yourself your sad story over and over. It's because, in your mind, you keep blaming other people for why you show up the way you do, and why you haven't done this, and why you haven't done that. It's because you're spinning in overwhelm and you keep telling yourself that you're overwhelmed.
If you continue to do that you get to stay overwhelmed. When you decide you want to change you really have to work on your thinking.
The beliefs you have in your life are just thoughts that you practice over and over.
If you want to think something different, then you have to practice that thought over and over. It's not going to be second nature.
You're not going to all the sudden go from overwhelmed to productive.
You're not suddenly going to go from comfortable, to being willing to tolerate discomfort.
You're not suddenly going to go from self-pity to self reliance.
It's going to take some work. It's going to take some discomfort. It's going to take being willing to practice the new belief, the new thought, over and over again to generate the feeling that you want. The one that will give you the life you want.
This is true in every area of your life. It's true with your health, your weight, your finances, your marriage, your parenting, your job, your creative life, and it's true for the state your home is in.
These indulgent emotions aren't taking you anywhere. They don't create momentum. They don't cause you to take action. They don't give you the life you want.
I hope you'll decide what other emotions, useful emotions, you want to create instead of spinning in these!