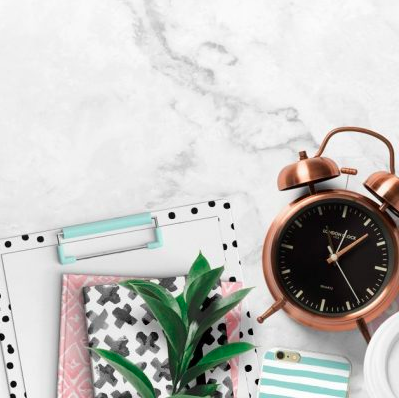 I love the topic of productivity, and I love comparing myself to several years ago. I've been able to totally transform my ability to be productive and I'm going to share a few of those secrets, in the hopes that you can shift this in yourself. It will help you get everything done that you want to get done!
I have always been kind of an energetic crazy go getter. I'm an enneagram three. I came into the world raring to go! I've also had periods in my life, I think about when I was in medical school specifically, where I would put things off and then work like crazy to get it done at the last minute!
Are any of you like that? You're going to get the thing done, but what you're going to do first is make yourself pretty miserable for a week, or two weeks, or three weeks. Then you're going to crash course, be productive, and get the thing done, but slide in just in the nick of time.
Now I get more done, in less time, than I ever have. I have more time for rest, and for doing all the things I really want to do, like cook and spend time with my family and work out, but I produce more!
Productivity means we produce things.
Productive doesn't mean that you're busy all the time, because we all like to say we're busy. When I think about productivity I think, "What is that I'm producing?" I don't just work on cooking, I produce a meal at the end that my family can eat.
Often we like to say we're working on something instead of, this is what I'm going to produce. What I've realized about my own productivity is, I produce a lot more than I ever have, but I also have a lot more downtime than I've ever had.
Do you feel like you're a professional procrastinator? A lot of us feel this way, and we think we're just delaying things, and we'll get them done later. What I want to show you is, what you're delaying is not just a set of tasks.
What you're delaying is the person you're going to become when you do that thing.
When you decide on something you really want to do, and you set your goal, your higher brain, the part of your brain that plans and executes, and has goals and dreams, is the part of your brain that wants those things.
There's another part of your brain that just wants things to be easy. It says, "Don't do that right now. Let's just watch a movie. Don't do that right now. Let's just scroll Facebook. Don't do that right now. Let's go watch the comments on this post that's exploding"
We're often sacrificing what we want ultimately for what we want now.
That sacrifice is costing us the version of ourselves we would be if we actually got the degree, or wrote the book, or started the blog, or learned to cook. When I stopped using procrastination as an excuse, I started reverse engineering my procrastination.
Here's the thing that's true about people who procrastinate: we tend to get things done, we just get it done at the end, in a very short period of time! This means we're capable of getting a lot done in a really short period of time, right?
What I've learned to eliminate is the three weeks before where you feel guilty, and miserable, and shameful, and worried, and you're fretting because you're not doing the thing that you're supposed to be doing. What if you could save yourself all those feelings, and reverse engineer your procrastination to get all that work done in a short period of time, at the FIRST of the three weeks?
When we procrastinate and we spend a lot of time worrying about what we should be doing, we feel EXHAUSTED. Procrastination is often the reason we're tired all the time. Our thoughts are exhausting us, and if we could change it around and reverse engineer our procrastination to get a bunch of stuff done in a short period of time, we would save ourselves the toxic thoughts and the exhaustion.
The first step is to recognize why you're procrastinating. Your brain is wired to seek pleasure and avoid pain. The reason you don't want to sit down and write the blog post, or write the book, or learn to cook, is because it's hard.
The things you really want in life are probably kind of hard.
You want to get fit and start a fitness program and go to the gym,and it's not going to be easy. You're brain is going to tell you to watch Netflix and start tomorrow. Here's the beauty. When you train yourself not to do that, almost nothing in this world more amazing than the feeling of having accomplished something hard.
When I turned my taxes in a couple of weeks ago, I can't even tell you the joy and the lightness I felt because that huge task is done. There are very few things that are more gratifying than really getting something done. It's energizing!
Recognizing that you're not procrastinating because you're a bad person, or because you don't have self discipline, is so important. What usually happens is, we recognize we're procrastinating, and then we talk terrible to ourselves about it.
You're so lazy.
You're never going to get this done.
You always just put things off.
You're just the kind of person who isn't disciplined.
When we talk to ourselves that way and we have all those negative thoughts about ourselves, it makes us feel awful. Then we make ourselves feel better by not doing something hard and by choosing the easy path. We procrastinate more!
Recognize this vicious cycle, and realize this is just what our brains do. They want to get out of the hard thing and they want to do the easy thing. Then you can say, "Oh, I see what you're doing there, but no, we're going to do this thing."
I spent an hour on Sunday night putting everything on my to do list in my calendar. One of the things I put in my calendar is to record the teaching for this month's topic in my coaching program, which is on productivity.
When it came to today at 10:30 on my calendar, and I'm supposed to be recording a video about productivity, guess what I don't want to do? I don't want to do it! I want to do something easier. I want to catch up on the news. I want to watch a YouTube video. I want to chitty chat. Isn't that what our brains do?!
I've trained myself to know that if I will take the 10 or 15 minutes that it's going to take to record the video, I'm going to feel like a million bucks. I'm going to be able to check it off my list, and it's going to energize me. That energy is what I'm going to use to continue being productive throughout the day.
When I get to this afternoon when it's time for me to hang out, or go down to the dock, or watch Netflix, or whatever it is I want to do, I don't feel guilty about doing that because I know I got all my work done. And now I can really enjoy my rest time.
What we often do instead is, we don't focus and get our work done, then we feel guilty the whole time we're not doing it. Then we don't really enjoy our rest because we feel guilty that we didn't get our stuff done.
We live in this really weird, messy middle.
Instead of focus, productivity, and true rest, we have guilt and worry, and we are exhausted. Recognize this vicious cycle and don't make it mean that you're lazy, or that you don't have self discipline. Just say, "There goes my brain trying to get out of work again. Interesting. No, get to work, brain. Here's what your job is for the next 20 minutes."
Recognize the cycle and re-decide what it means. It doesn't mean you're lazy. It doesn't mean you're not self disciplined. It means you have a human brain.
Your human brain wants to do things that are easy that don't require much energy.
If you spend your life doing only things that are easy, you're going to have a life that doesn't look like the life you actually want. Decide the life you actually want ahead of time, and put those things in your calendar. Then when it comes time to do it, you just train yourself to do it.
Now you're going to reverse engineer your procrastination. A couple of weeks ago, I was going out of town on a Thursday, and I wanted to be able to get two weeks worth of work done in three days. I was planning all of this on Sunday night, and this was going to mean that my work was done really early.
It would've been easy to say, "I'll just wait until Wednesday. I'll just work like crazy on Wednesday." Here's what I did. I started putting things in my calendar, everything I needed to get done before I left to go out of town. I loaded it really heavy on Monday and Tuesday, so by the time I got through Tuesday afternoon I had 90% of it done and a whole day left!
That's what I mean by reverse engineering your procrastination. Take the time that you have, whatever your deadline is on something, and reverse it. Use that power to get 90% of it done in the first part of the week, in the first part of the day, or in the first part of the month. Then you have some margin for the unexpected.
I hope that helps you make some changes so you can start getting the things you want done, instead of just being reactive and letting the part of your brain that's like a two year throw a fit and get its way. It just wants to do what it wants to do when it wants to do it.
That's the reason why people will say, "These are my priorities. Here's what I really prioritize in my life," but when you look at how they actually spend their time, it's not the same. I want you to get to the point where you can say, "This is what I prioritize," and when you look at your actual calendar, and the way you spend your actual time, it reflects the priorities you have!
You can do it! I promise you can. You don't have to be a workaholic either. You can do it and still have plenty of rest time, and plenty of free time, and be as spontaneous as you want to be in those hours that are free. That's because In the hours that you're focused, and you want to accomplish something, you really do accomplish it!