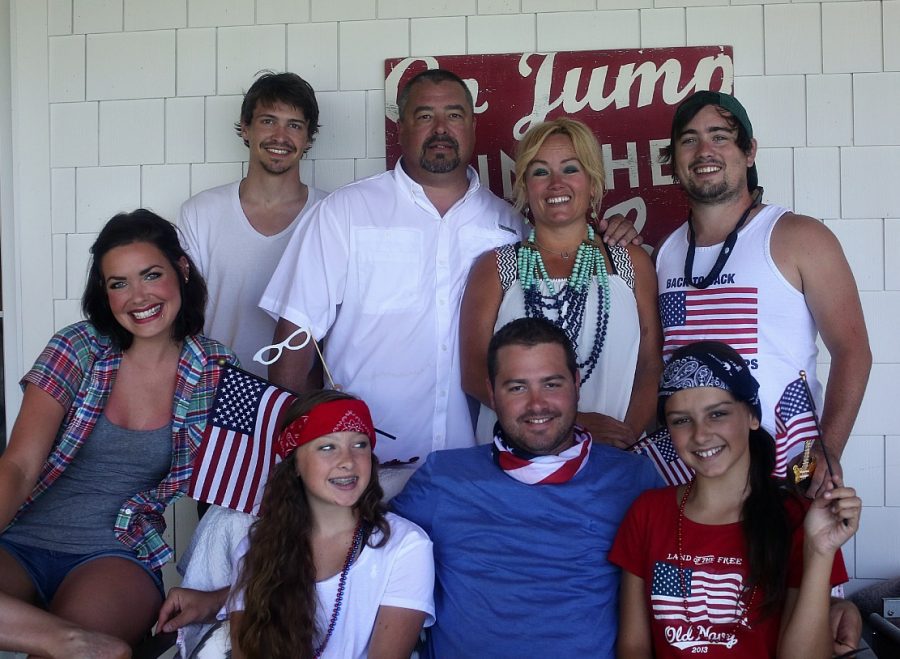 Well, it's been a whirlwind, in the best kinda way.  We've had lots of company, lots of good food, lots of fun and sun, and a whole lotta laughs.  The only thing we've been short on is sleep, as far as I can tell.
I can say that this morning I feel a little like the dogs after the 4th of July—worn plumb out and filled to the brim with the best kind of summer memories.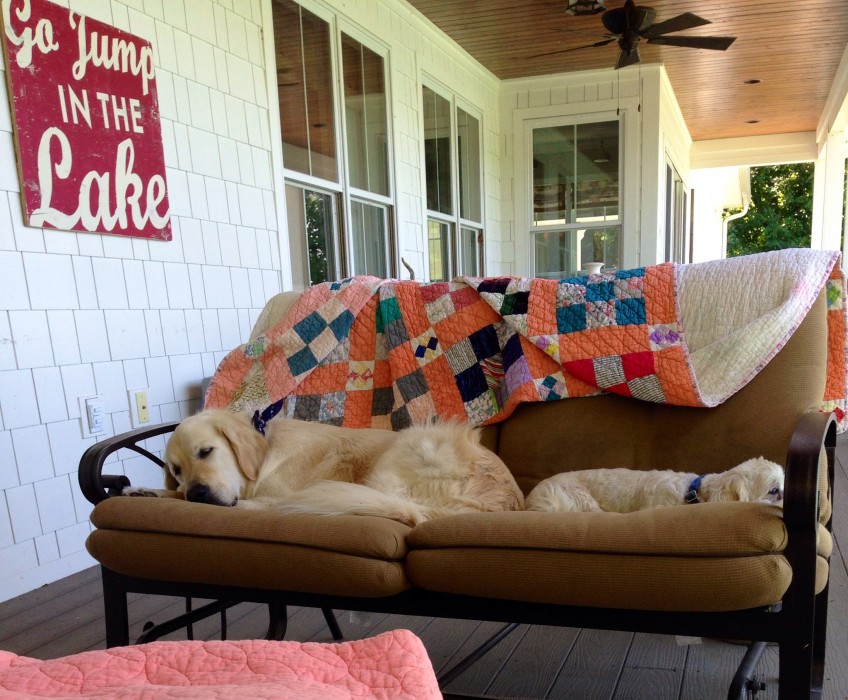 I'll let the photos tell the story (thank you, Mark, for documenting so well!) and at the bottom of the post, I'll let you know where I can be found the next few weeks.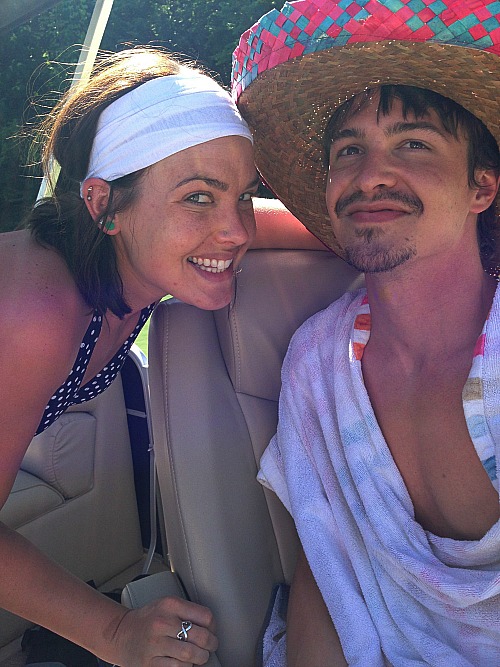 Puffy tacos.  Try them.  You'll be a fan forever.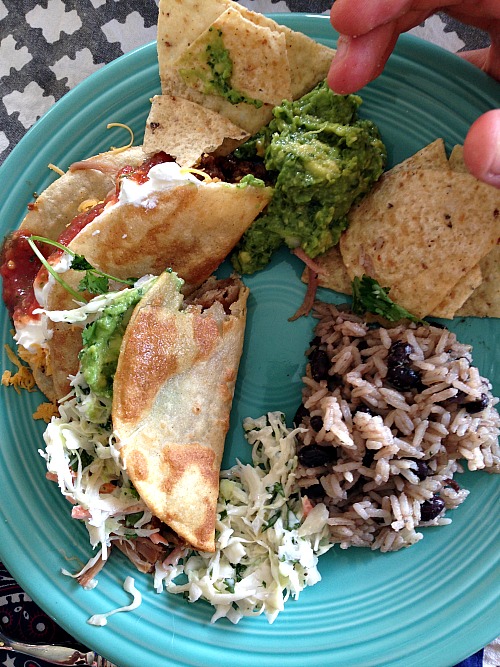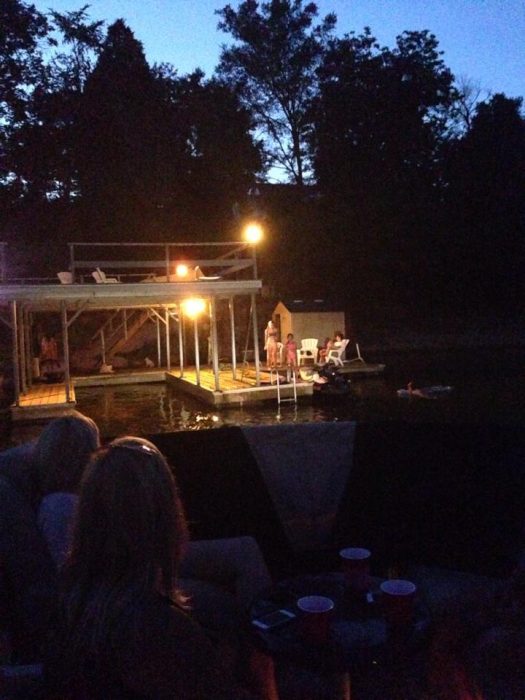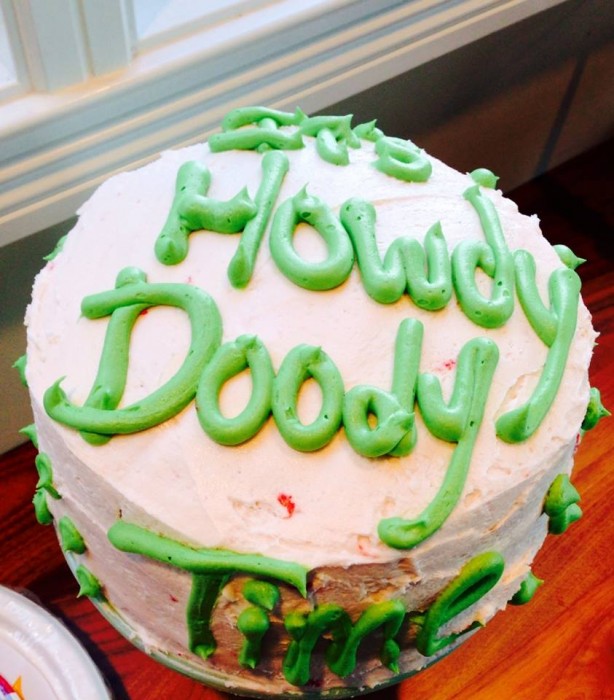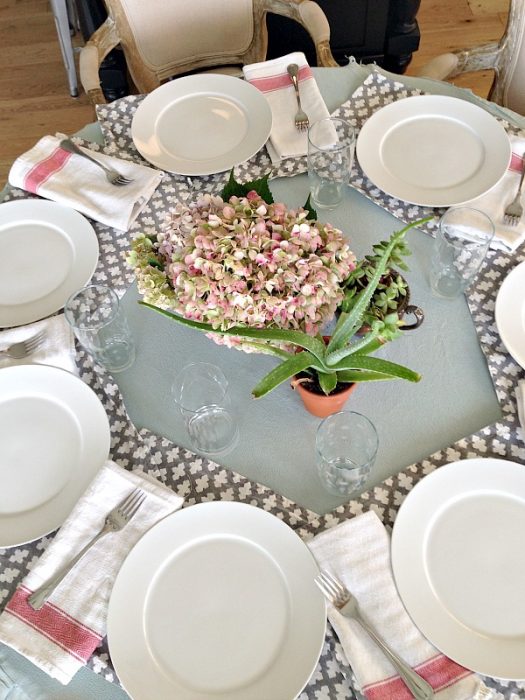 (s'mores bars, recipe coming!)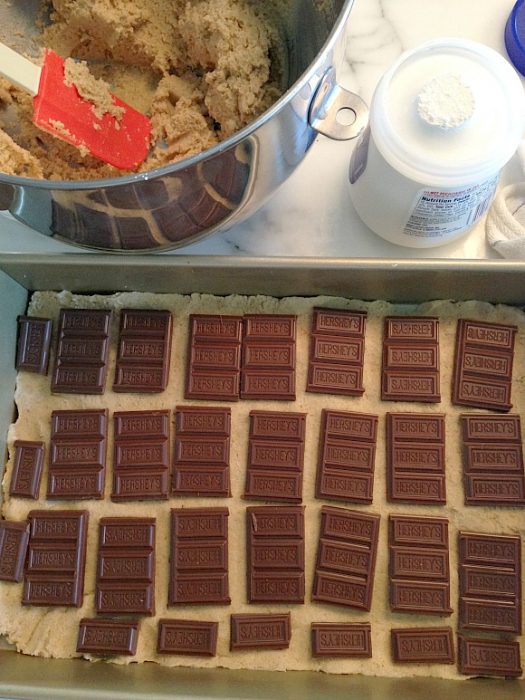 Shrimp boil—pleeeeaaaase try it before summer's over.  So easy, so deeeelicious!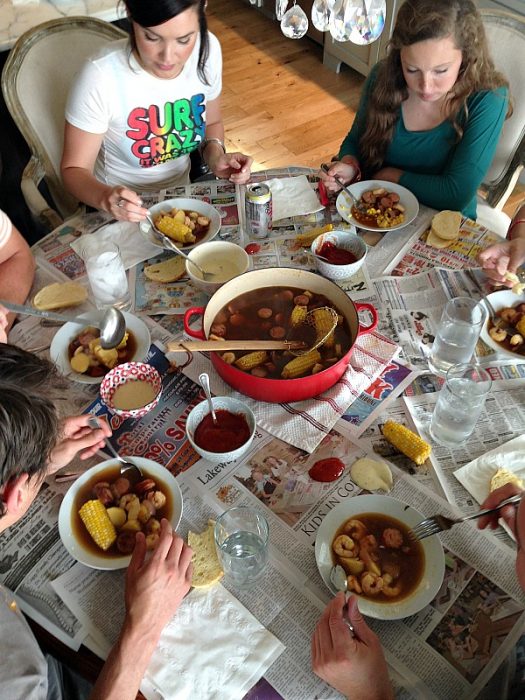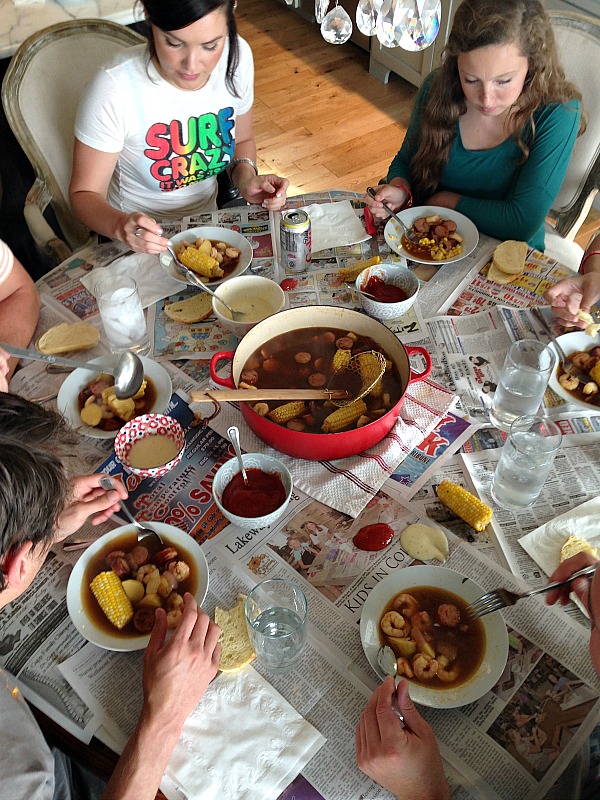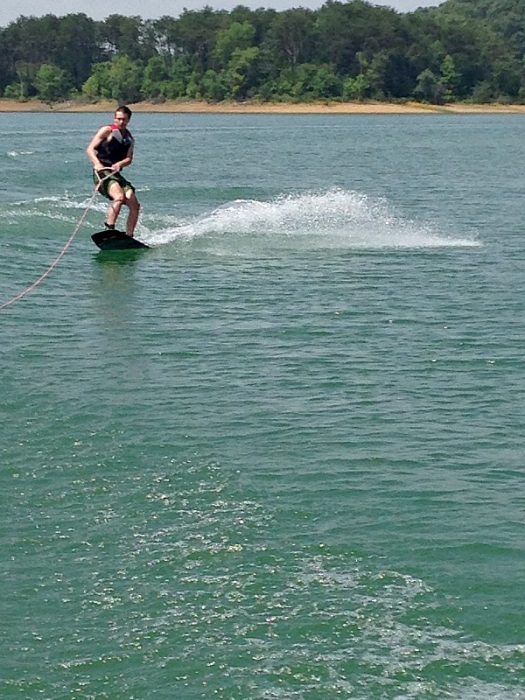 (I gave the instructions:: Pretend like you're having a jolly good time.  Pretty soon they were having a jolly good time.)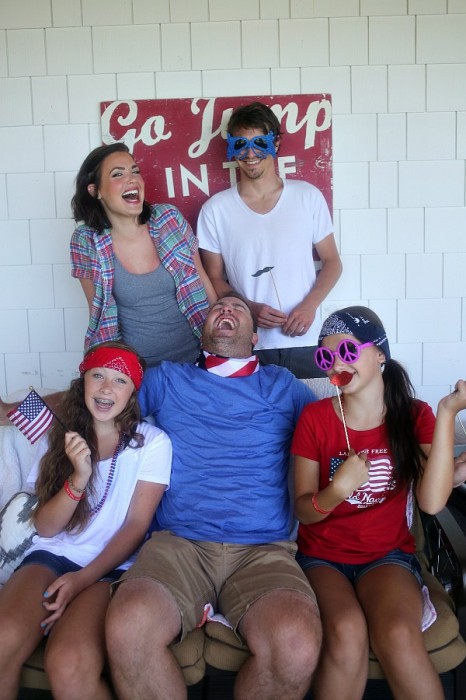 (All the aerial shots you see are taken with Mark's drone.  Yes, he has a drone.  Yes, you can buy one on Amazon.  That thing is SO cool.  It looks like a small UFO and sounds like a giant bee buzzing around.)  Dogs and humans alike are perplexed about what it is that's flying around overhead.
Do not try this at home.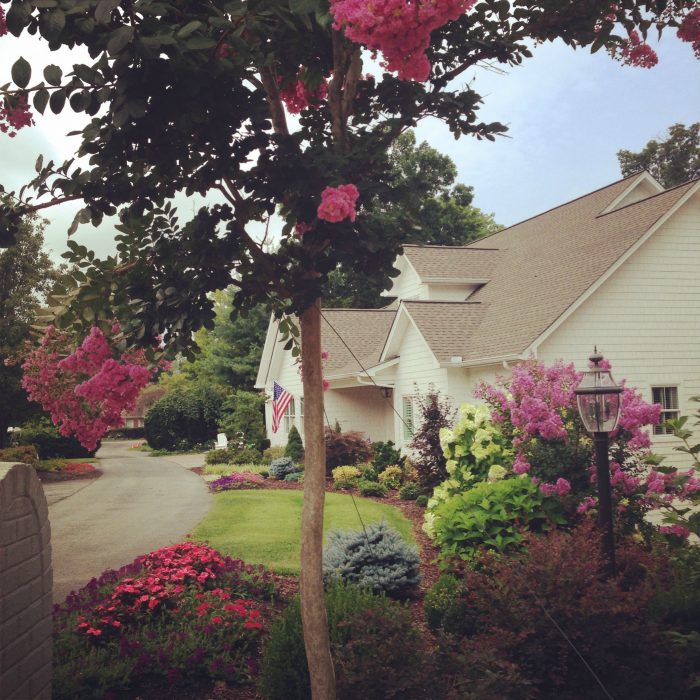 The sunsets have been absolutely beautiful this summer.  I can't get enough.  Hence, the 4,000 sunset pictures on my phone and computer.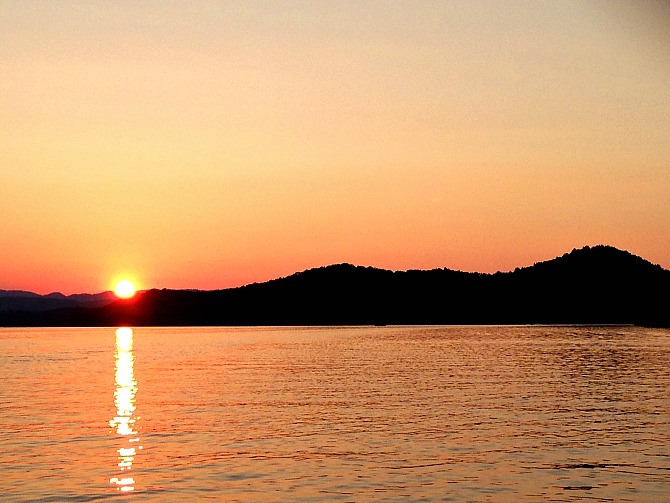 *************************
Winners of Atlas Girl!  I need your addresses so we can mail your books to you!
****************************
I'll finish up my podcast series this week and then I won't be around here much until August.  Thank you so much for all your support for the podcast.  Y'all are the best!
As many of you know from an earlier Instagram post, it's finally official—I have a book deal with Tyndale!!!!
I finished signing  the contracts this morning and boy was it surreal.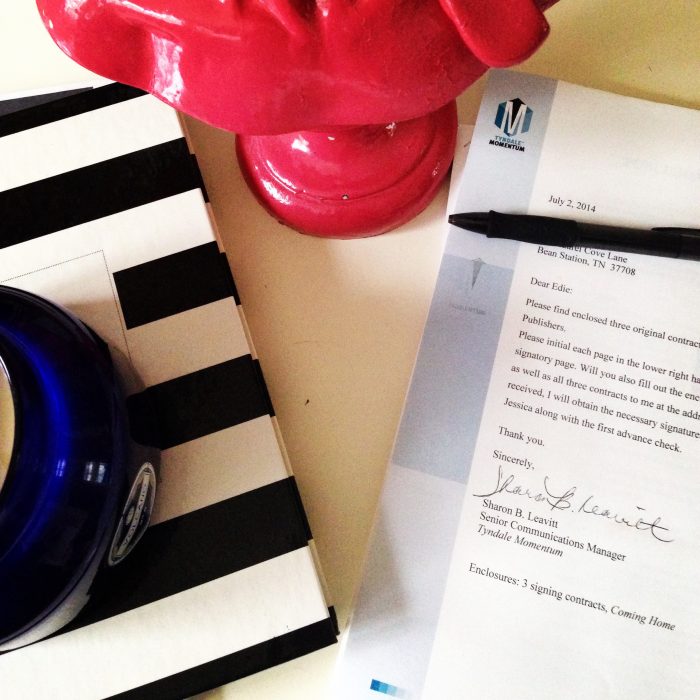 I'm so excited and scared to death and absolutely can't wait to share this process with you.  This is a dream come true for me but so far, one of the hardest things I've ever attempted to do.  My manuscript is due at the end of October, which seems like tomorrow.    Which is why I'm going underground for a few weeks for the most part (I do have a post or two that I want to share between now and then) but will be sending some updates via my blog newsletter so subscribe here if you haven't.  I will be diving into the deep end of writing my memoir and I would so appreciate your prayers.
And also?  Stay-cations are THE BEST!  Folk Soul Revival has been our summer soundtrack this year.  They're from Bristol, just a hour or two north of us, and have that Appalachian vibe that I love in music.  Their first album is my favorite!
Hope you are having a beautiful summer.
Smooches and all my love,
xoxo,
edie