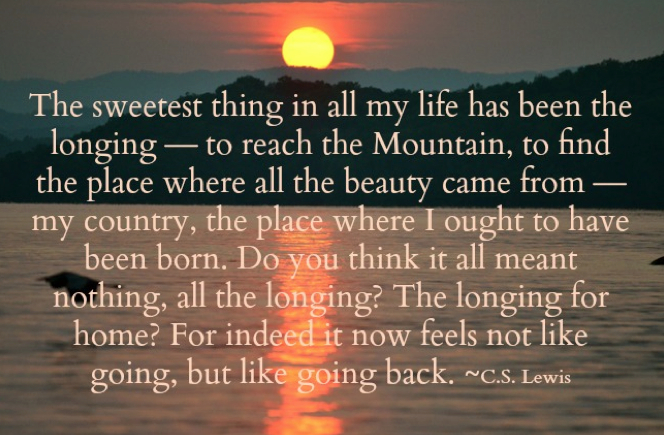 This is part 3 of a 7 part podcast series on The Life You Love Manifesto.  You can listen to part 1 on a Life of Calling here and part 2 on a Life of Learning here.
Notes and Links
I begin with a short discourse on beauty. Beauty is not an afterthought with God.  It is essential to everything He is and does.  He doesn't not create things merely for function but fills this universe with reckless and extravant beauty.  This is manifest most of all as He gives His son over to die for our redemption.  The essence of beauty is giving.  We, too, are creatures in whom He has placed an essence of beauty and we live fully when we learn to share that gift, that beauty, lavishly with the world.  We must learn to love what is beautiful, aligning ourselves with His truth.  I give practical examples for living with more beauty in our world, in our homes, and in ourselves.
Pay attention to the beauty in nature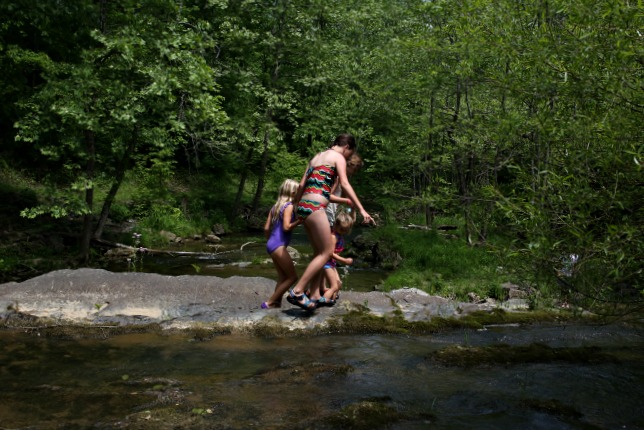 As fate would have it, I'm talking about beauty in the first week of June.  HAVE YOU EVER seen anything like it?  I get choked up when I walk out to my garden and see my every kind of life bursting into bloom.   It would only take a brief look out your window to realize that God is the essence of beauty. His creation tells us something about His heart. It is magnificent, powerful, and beautiful. He has, with reckless abandon, lavished His beauty on the world. We stand in awe of the landscapes of nature; the clear, crystal force of a moving river, the delicate colorful petals of a flower, the gentle sway of a tree moving in the breeze. God is the ultimate artist. The Creator of all things has not made a world merely of function—He has chosen the wonder and beauty of the world as a means to draw us back to Himself. Beauty is transcendant. It reaches to the soul—it inspires us, and invites us—to know and to love.
 And God has 'spared no expense' at providing us with a world filled with delightful sights. At every turn, we see His handiwork. And we must teach the little ones to notice. We can do that in countless ways but one way is to expose them to the great artists of the past who have seen and captured the details of life in startling ways.
Create beauty in your home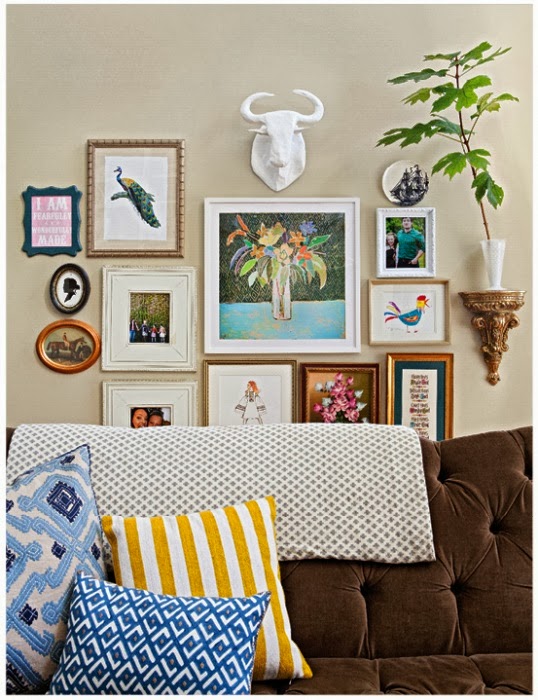 Creating an aesthetically pleasing atmosphere in your home is important and it doesn't have to be expensive or elaborate. Everyone benefits when time and care is taken to make your surroundings beautiful. Beauty invites us to 'stay a while', to relax, to enjoy ourselves. This can be achieved in a myriad of ways from playing classical music in your home, to bringing in fresh flowers, to lighting candles, to hanging artwork. Your children will be nourished by the very surroundings in which they live. I would go a step farther and say that creating beautiful, nutritious meals is an important way to literally 'nourish' our families. This is the perfect time of year, with summer's bountiful harvest, to practice making meals that are both healthy and appealing. Take the time to use a tablecloth, set the table, use cloth napkins, and make a simple centerpiece of flowers or clippings from your yard. We all have to eat several times a day, so attack meal planning as if it were a job.  Here's a little help from my years of trying to figure out how best to feed my troops! There is comfort and tremendous 'soul' nourishment to children when they come in from playing to the smell of fresh bread or homeade cookies. And just as our Father has lavished on us beauty and nourishment in abundance, we can share the same gift with our families. I mentioned my favorite home fragrances.  I love this one and this one, but this is my absolute favorite!  Some of my diffusers have lasted more than a year and provided endless olfactory inspiration!
Give generously of your beautiful self
This category is, to me, the most important.  Because you and me? With our bodies that have born babies and heartache and loss?  We are beautiful.  Not because of how we look but because He has placed a beautiful essence in us so that we can offer it generously to others.
The essence of beauty is giving.
Christ is the ultimate in the beautiful.  He is always giving Himself, in every possible way, even to the point of death, so that others may live abundantly.  There is a extravagance in the way beauty gives itself that teaches us maybe the most important life lesson.  What makes something beautiful is the way it is lavishly poured out onto others.
The point was driven home a few years ago when I read the book Captivating by John and Stasi Eldredge. They devote a whole chapter to the power of a woman truly 'unveiling her beauty' to the world. I've given this book to my daughter to read because it changed the way I viewed my own physical and spiritual life. They describe the essence of a woman as beauty; that 'Eve' (woman) is the very incarnation in human form of the beauty of God. And they go on to describe that beauty is not some 'conjured up' set of external qualities, but is instead the essence of what God has already put inside of us. We don't strive to 'gin up' beauty, we simply let down the veil—to our hearts—to the part of us that inspires, comforts, speaks, invites, and nourishes. We let down our guard to the beauty God has placed there, making ourselves available and vulnerable. And we do that by being 'at rest', 'at peace' with who God has made us to be.
"A woman of true beauty is a woman who in the depths of her soul is at rest…..she exudes a sense of calm, and invites those around her to rest as well……she speaks comfort….she offers others the grace to be and the room to become….in her presence, we can release the tension and pressure that so often grip our hearts…..Her spacious beautiful soul invites other to come, to be, to taste see that the Lord is good…A woman who makes herself vulnerable and available for intimacy invites others to do the same….in her presence, you can breathe again, you are free to be you….she unveils her beauty and invites you to life.
Oh, how I long to be a woman like that. So often our hurts and insecurities keep us from unveiling the beauty in our hearts. We fail. We protect ourselves. We draw the curtain tight so that noone will have the chance to hurt us. But God invites us to His table, where we once again obtain forgiveness and find the strength to make our hearts available. If there is one thing our family and our world needs, it's to see us without the veil, offering our hearts and our presence 'full of tender mercy and gentle vulnerability'. It will invite them to true life. It will captivate them. It will awaken their very souls to the beauty and paradox of God's redemption.
Resources
The books I mentioned:
The poem I read at the end of the podcast: God's Grandeur by Gerard Manley Hopkins
The world is charged with the grandeur of God.
    It will flame out, like shining from shook foil;
    It gathers to a greatness, like the ooze of oil
Crushed. Why do men then now not reck his rod?
Generations have trod, have trod, have trod;
    And all is seared with trade; bleared, smeared with toil;
    And wears man's smudge and shares man's smell: the soil
Is bare now, nor can foot feel, being shod.
And for all this, nature is never spent;
    There lives the dearest freshness deep down things;
And though the last lights off the black West went
    Oh, morning, at the brown brink eastward, springs —
Because the Holy Ghost over the bent
    World broods with warm breast and with ah! bright wings.
 ***************************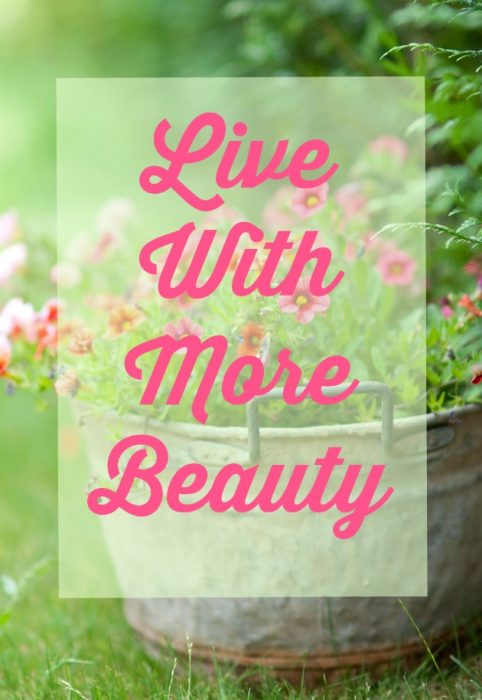 Mucho love to you beautiful people.  THANK YOU for offering your beauty so generously to those in your life! Now tell. What's the most beautiful thing you've seen this week? I'll go first in the comments!