This is Day 15 of our 31 Days of Less and More series. To read all the posts in order, start with Day 1 and check out our overview page to see the topics for the entire month.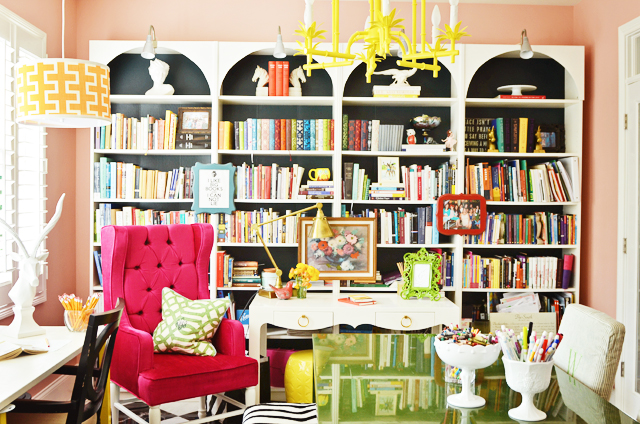 "Books are the quietest and most constant of friends; they are the most accessible and wisest of counselors, and the most patient of teachers." ~Charles William Eliot
George Orwell had a chilling, dark vision, that the roots of liberal democracy would be overcome by a terror from without.  But 1984 came and went and our way of life had survived.  Neil Postman points out that perhaps we had forgotten another,  no-less chilling,  prediction by Aldous Huxley in Brave New World
.  Postman says, " Orwell warns that we will be overcome by an externally imposed oppression. But in Huxley's vision, people will come to love their oppression, to adore the technologies that undo their capacities to think."  His book Amusing Ourselves to Death  is hard to read without seeing the writing on the wall.  We are being weakened by our constant desire for entertainment.
"What Orwell feared were those who would ban books. What Huxley feared was that there would be no reason to ban a book, for there would be no one who wanted to read one. Orwell feared those who would deprive us of information. Huxley feared those who would give us so much that we would be reduced to passivity and egoism. Orwell feared that the truth would be concealed from us. Huxley feared the truth would be drowned in a sea of irrelevance. Orwell feared we would become a captive culture. Huxley feared we would become a trivial culture, preoccupied with some equivalent of the feelies, the orgy porgy, and the centrifugal bumblepuppy. As Huxley remarked in Brave New World Revisited, the civil libertarians and rationalists who are ever on the alert to oppose tyranny "failed to take into account man's almost infinite appetite for distractions."  In 1984, Orwell added, people are controlled by inflicting pain. In Brave New World, they are controlled by inflicting pleasure. In short, Orwell feared that what we fear will ruin us. Huxley feared that what we desire will ruin us." (Neil Postman, Amusing Ourselves to Death)
The statistics are pretty staggering.  The average American, over the age of 2, watches around 40 hours of  TV per week.  That's a full time job.  And if I'm not guilty of the TV portion, then certainly my "screen time" is no less staggering.  We have shifted from an word centered to an image centered culture and the only way I know to protect my self and my family from the tyranny of constant entertainment is to instill in them (and myself) a love for the written word.  As Ray Bradbury says, ""You don't have to burn books to destroy a culture. Just get people to stop reading them."
Books are powerful and life-changing, but they are demanding and require more from us than we've been accustomed to giving.  Developing a life-long habit of reading will not be easy and you will most certainly swim upstream in our culture to do it. But it's worth it.  There is no better gift that you can give yourself and your children than the desire and ability to read great books.
Here's a few tips on how to start.
Start with Neil Postman's book Amusing Ourselves to Death: Public Discourse in the Age of Show Business.  I don't know if I've ever read a more compelling book on the state of our current culture and its obsession with entertainment.  You will be inspired to turn off the TV and the computer and pick up a book.  
Begin a reading plan that is doable.  Commit to 15 minutes a day and do it at the start of your day.  I try to start and end my day with books, even if it's only a few minutes.  When I first began a serious reading program, I followed Susan Wise Bauer's The Well-Educated Mind: A Guide to the Classical Education You Never Had.  It gives suggestions on a reading plan, with  specific classic books, that all educated adults should read.
Don't be too hard on yourself.  Reading is a serious, demanding endeavor.  It's like exercise, but for your mind.  You won't be able to run a marathon the first six months.  Start our slow, but keep going.  Consider starting a book club with a few like-minded folks. And remember, "In the case of good books, the point is not to see how many of them you can get through, but rather how many can get through to you."  (Mortimer Adler)
I don't agree that it doesn't matter what you read as long as you read.  It does.  A lifetime of romance novels will likely not change your life.  But, Plato and Homer and Faulkner and C.S. Lewis might.  Here's some inspiration to get your started.  Also, try this list of the 10 Books Every Christian Should Read. And remember, "It is what you read when you don't have to that determines what you will be when you can't help it." (Oscar Wilde)

Challenge Day 15:  Make a commitment to stop watching television for the rest of the month.   Instead,  pick a book you've been meaning to read and make it your goal to finish it by the end of October.  Any book will do but we strongly recommend starting with Neil Postman's Amusing Ourselves to Death.  Let us know what books you are planning to read this month!  Show or tell us on Instagram or Facebook. Use the hashtag #31dayslessmore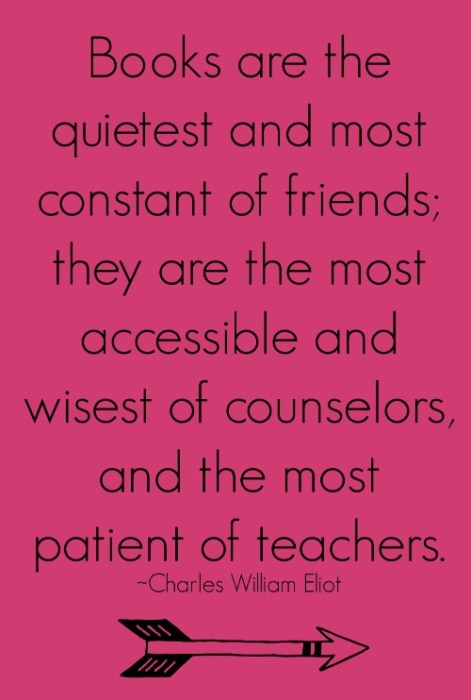 Be sure to read Ruth's corresponding post, Less TV.
We are thrilled to have Crystal Paine of Money Saving Mom joining our Less & More challenge this month!  Be sure to check out her thoughts on Less Smart Phone, More Communication, from  yesterday's post!
p.s. One more thing.  I'm giddy to announce that the Creatively Made Home Holidays course starts TODAY!!!! Hurry over and sign up and be inspired to make your holidays full of creativity and meaning.