For the rest of the house tour, visit this page!
I know, the 31 Days is technically over but I always function a little outside the box, so bear with me.
Can I finish?
I think I can, I think I can…….
I'm working on a video tour for the finale but until that's done, I thought I'd show you a few pics of the living room.
I hate to sound like a broken record but I almost don't want to show you rooms that aren't done and this one isn't. I need window treatments and another piece of furniture and books and tsotchzes and whathaveyou. But I'll show a few pics of where we stand today.
Also, several folks have ask me about subscribing via email and I just added this feature. You can subscribe by email here. Until I figure out a better place to put it, it's located at the bottom of my blog under 'meta'. Will some of you try this feature and let me know how it works?!?!? Pretty please. It'll probably take a few posts to iron the kinks out. It only emails you when I post though so don't expect an email right away.
And I'll be adding a few more pics today so come back!
Here's the design board–the brain child of this room. It's getting pretty close to the dream! (Thank you Darlene!)

I love these chairs, their cognac color and stylish masculine look.   And they don't obscure the view of the lake when you walk in the front door!
Two cheers for style and function.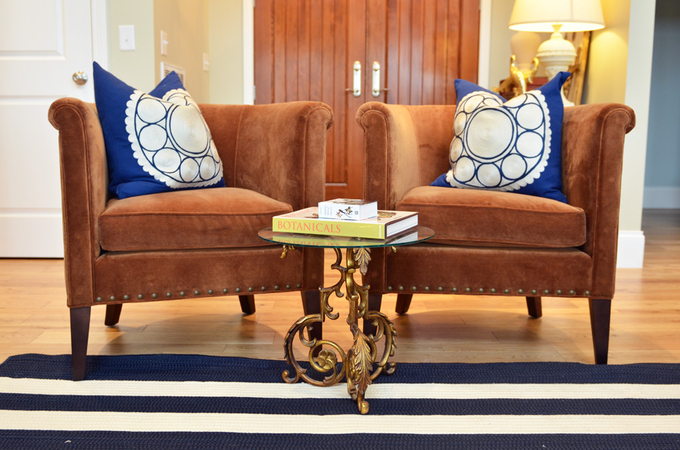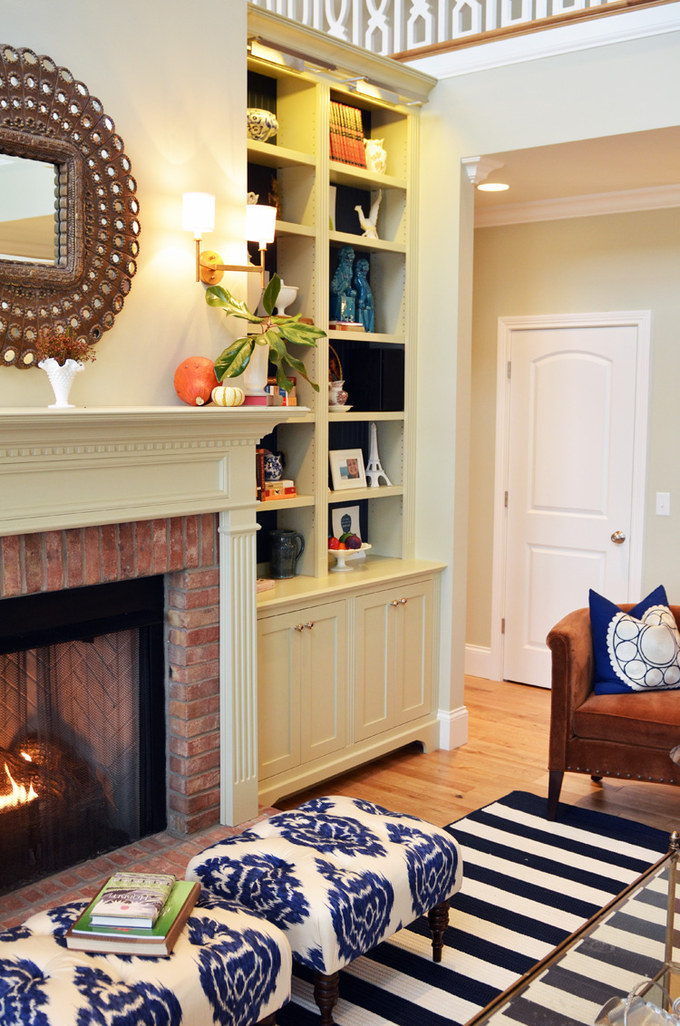 Simple fall mantel (I can't wait to do this one for Christmas!)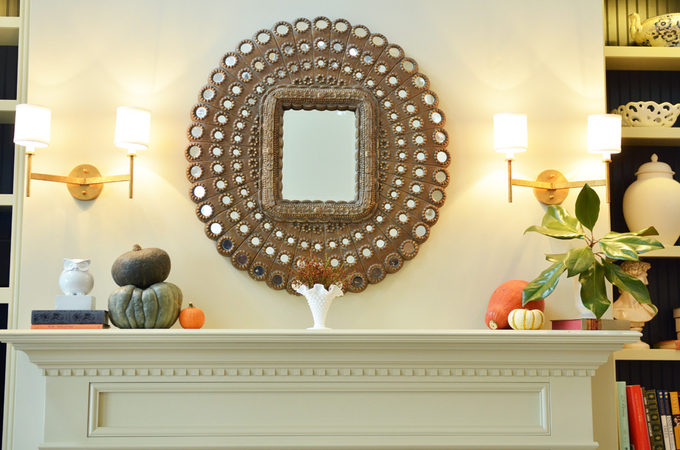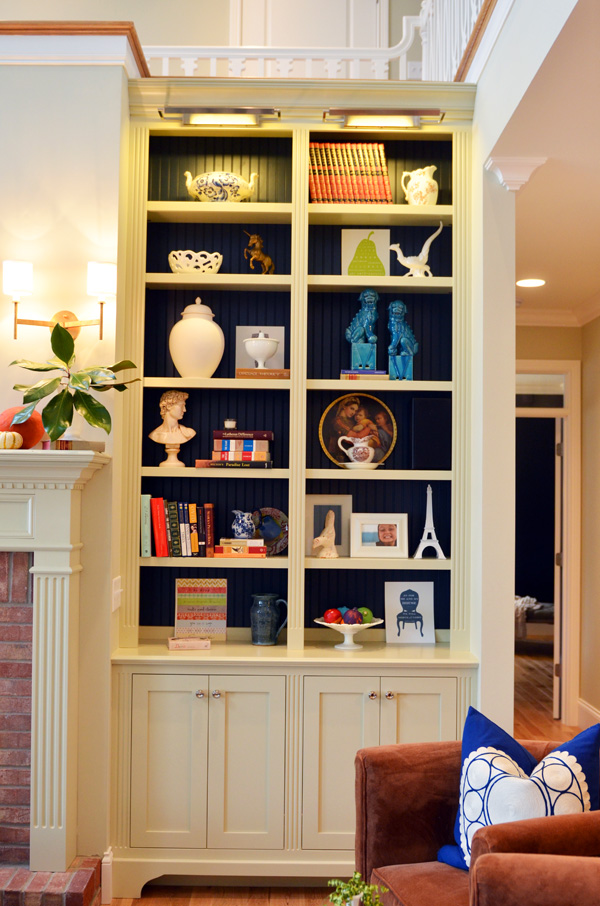 And my favorite sofa of all time!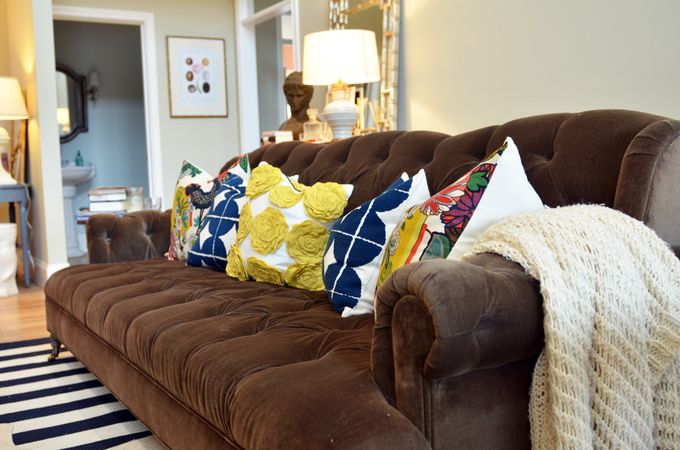 Sources:
Berlin Velvet Sofa—Horchow
Chinoiserie Pagoda Mirror—One King's Lane
Honeycomb Mirror (over fireplace)—Pier One
Janice Minor 3 Tiered Chandelier—Horchow
Bust of David (large dark brown one)—Restoration Hardware
Bust of David (white one in bookshelves)—-a gift from my sweet friend the Nester
Greta Side Table—Jayson Home and Garden
Steer Horns—Restoration Hardware
Randolph Gold Leaf Sconces—-Layla Grace
Turquoise Foo Dog set—-Modern Chic Home
Caramel Zebra Cow Side Rug—-Rug Studio.com
Emily Tufted Benches—Horchow.com
Surya Westport Rug in Navy—Area Rugs.com
Mitchell Gold/Bob Williams twin chairs—-Jayson Home and Garden
Pillows on the above chairs—-West Elm
Sofa Pillows—Blue Geometric (West Elm)  and Chiang Mai fabric (WoodyLiana on Etsy)