Good Morning Peeps! It's SATurday and I'm up at the crack of dawn because I'm can never sleep in and I'm so mischievous because guess what???!!! There's one more day! This is like the surprise party you've always been waiting for. So enjoy this encore to the '12 Days' because you're in for a treat—— it's a twofer! First we have my real life friend and latin teacher to my girls, Susan. She's so full of talent, that girl. She makes all kinds of jewelry and lots of other fun stuff. I'm always tempted to cancel latin and just craft with her instead. And sometimes I do. I'm so happy to introduce you to her, her blog and her etsy shop. And then there's my sweet blog friend Molly, who has been so encouraging to me over the past two years. She's a faithful friend/reader/blogger and has some silhouette pins to share with us.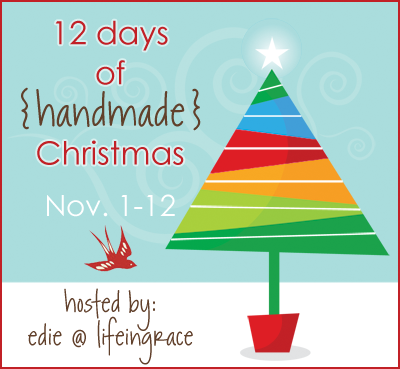 If you're new to the '12 Days', you may visit the previous days by clicking on the day you of your choice:
Day 10 Cinnamon Honey Butter and Toffee Popcorn
Edie asked me several weeks ago if I would be interested in doing this tutorial; I was delighted because it actually involved something I have never made before. Always ready for a new challenge I got to work. I must say though that this was a major collaboration. I can't take full credit for all of this work. It was great fun taking a break from Latin and putting this together. Edie took all of these wonderful pictures and I have attempted to put this tutorial together.
It is so incredibly simple, and the best part about it is that you can customize it and give it a totally different look if you want. (But why would you, it is so gorgeous!)
First you will need:
and
(please note in the picture that I accidentally got split rings, you need regular jump rings, about 5-6mm in size)
The bezel we used and the dimond glaze were purchaced at Bello Modo (they have free shipping). We really liked the bamboo look on it. But I was at Hobby Lobby today and they have greatly expanded their Vintaj selection and they have some great bezels there that are more simple.
Well, enough romance and on we go.
First you need to cut out your paper. This circle is 1 3/8 inch. But you can use a pencil or even just your fingernail to trace around it.
Take your Mod Podge and paint a thin layer onto your bezel
then place the paper over that and paint another thin layer on top to seal it. Be careful to use very little Mod Podge or the paper will bubble up.
Let that dry. We were impatient and waited just a few minutes, if the layer is thin enough that should do, but it might be better to wait a couple of hours.
Next, take the diamond glaze and fill in the bezel till it's about to overflow.
VERY IMPORTANT
If you shake you will have all kinds if bubbles and they are next to impossible to pop. (not that we would have any experience that would let us know that *wink*)
1. take the jump ring and open with pliers
Paint your Mod podge onto the tile, then put a thin layer on the paper and attach to the flat back of the tile so the picture is facing down.
Now paint a thin coat of mod podge on the back and let dry overnight.
You will then glue on the bail with the E6000. Make sure it is centered well.
Let that dry overnight as well.
The possibilities are endless. The bail hole is large so you can pull just about any chain or cord through to wear.
Let me add that you can also make these with fabric. Follow same steps.
Happy Crafting! Your mother, sister, niece or friend will love it!
Thanks Edie for the invite and for all of your help. Everyone else, I can't wait to meet you, pull up a chair and come visit often!!
Silhouette Pins