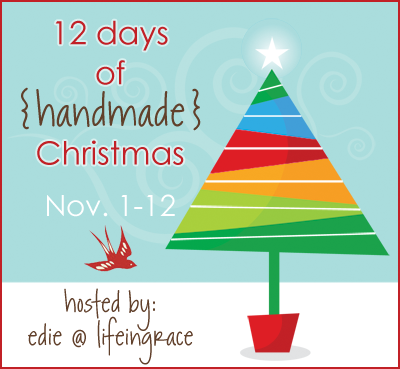 If you're new to the '12 Days', you may visit the previous days by clicking on the day you like:
Blessed Sunday to you friends! I have two treats for you today. First, let me introduce you to my dear friend, whom we affectionately call Kimmie (you can call her Kim, I guess) and whom was our dear nannie when the girls were little and I worked part time. We still miss her terribly and were thrilled to find out that she had opened an etsy shop, called Sweet Baby's Dressed. I think you'll love her stuff and it'd be a great way to get a good start on your Christmas shopping while supporting moms who are sharing their talents.  Look at the little baby giraffes 🙂  I want those Ms. Kimmie—-and a little baby to dress in them!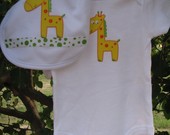 And then we have Mary Jo with us to guest post.   She is a new friend to me who will share her secrets for making adorable bean bags.  Check out the link to her blog for more crafting fun and then tell me if all this baby stuff doesn't make you wanna have about 10 more.   Welcome Mary Jo!
Of course, we are talking about bean bags here, so they're pretty simple to make.
Step Two