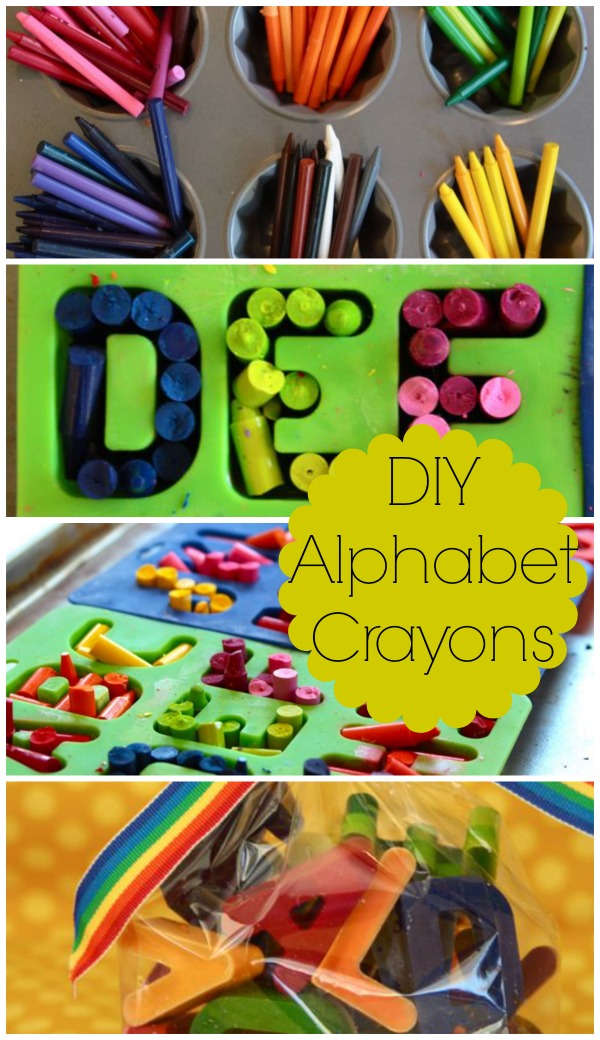 If you're new to the '12 Days', you may visit the previous days by clicking on the day you like:
Today's guest poster needs no introduction to my readers.  It's a well known fact that I love Meg.  She never ceases to inspire me.   I love her bold use of color everywhere and her very funny sense of humor  and  her love for  the creative life.   I consider it a privilege to  look at the world through her lens and am giddy to have her here with us today.    You're gonna want to bookmark her blog and her etsy shop, which will be open January-April.   Welcome Meg!
i am so happy that Edie asked me to be a part of her 12 Days!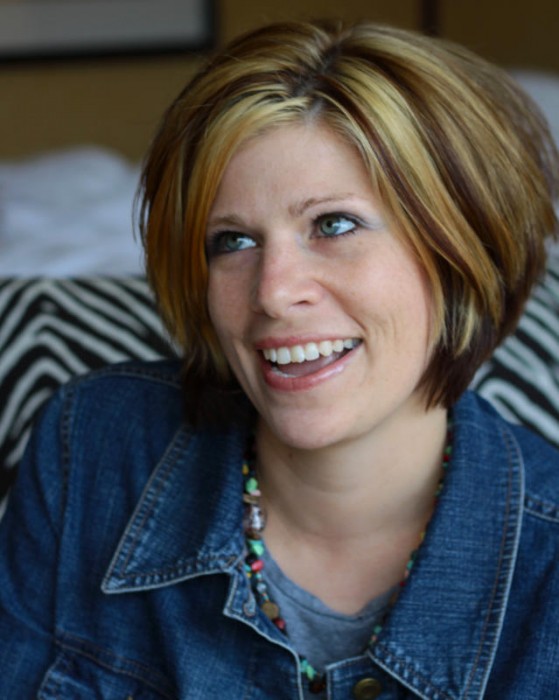 my name is meg duerksen.
(it's pronounced dirk-sin…in case you've always wondered)
i blog over at whatever.
i do not use capital letters because it's easier not to.
i am a mom to five goofy kids.
i am a photographer.
i love to do crafts with my kids.
i love to sew.
i love mr. duerksen.
i love movies.
but that's enough about silly me and all the things i love….lets get crafty.
i am going to show you how i recycle old crayons into really cute alphabet crayons.
normally i would use a big box of old crayons….you know the kind…half used…kind of a mess.
the kind that kids don't want to use anymore.
but today i used new crayons because i have used up all my old crayons.
i cut the paper off with an exacto knife. just a quick cut down the side is enough and the paper comes right off.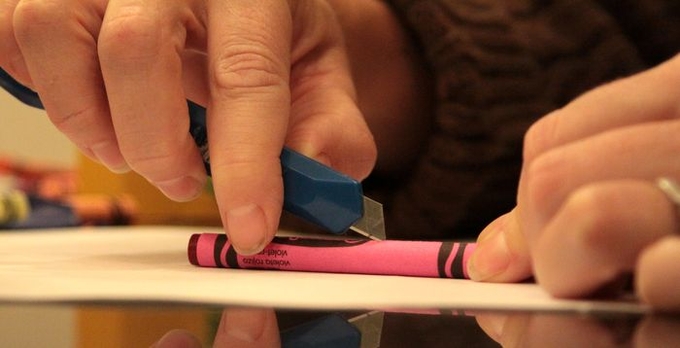 it's helpful for me to sort them by color.
and happy too.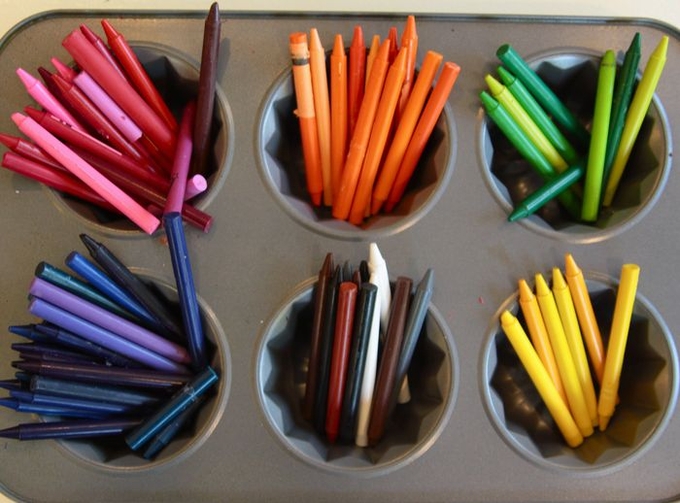 i use these silicone alphabet silicone ice trays from spoon sisters.
place them on an old cookie sheet because you may spill and you'd hate to ruin a good pan.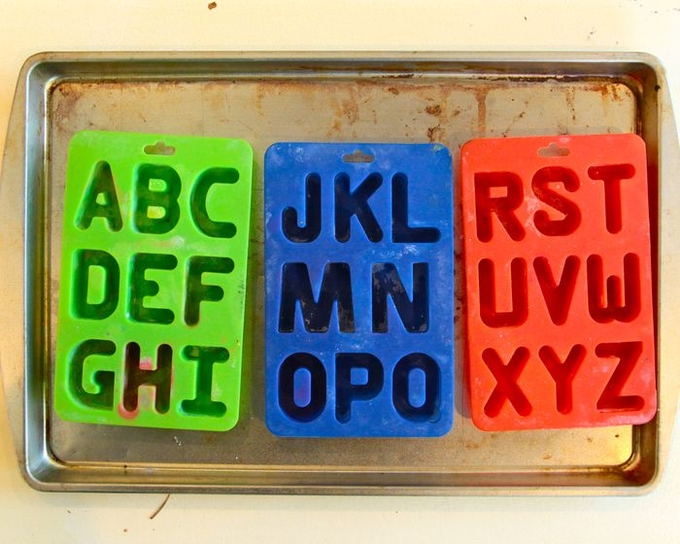 fill each letter with broken bits of crayons.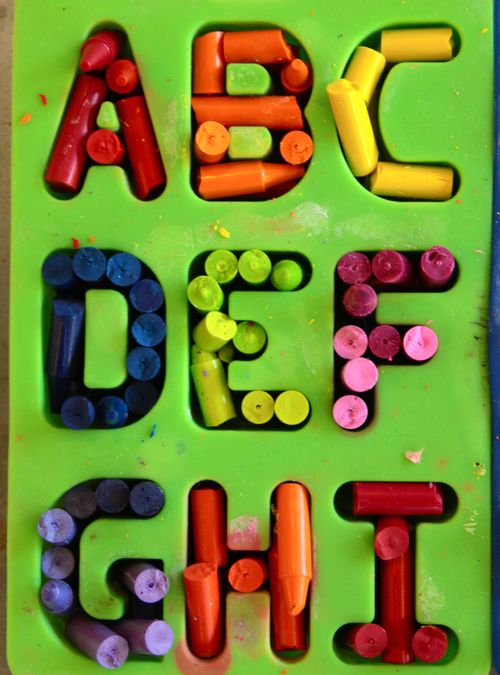 it is ok if some stick out a little but you don't want to over fill
too much because the wax will melt over into the other letters.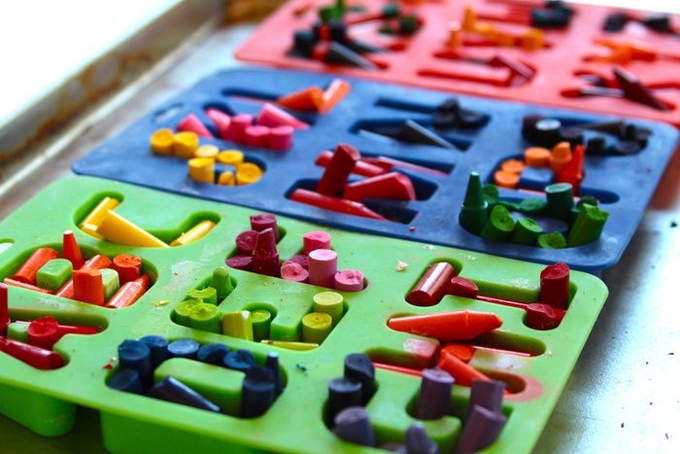 i placed them into my oven at 250 degrees for 20 minutes.
when they are fully melted into liquid they are finished.
take them out of the oven leaving the trays on the cookie sheet and let them cool for several hours.
once they are completely solid you can gently push them out of the molds.
the S and the U of my set broke when taking them out.
next time i will just try to be more careful.


i put them all together in a clear treat bag and tie it with a ribbon.
it makes a really cute a colorful gift!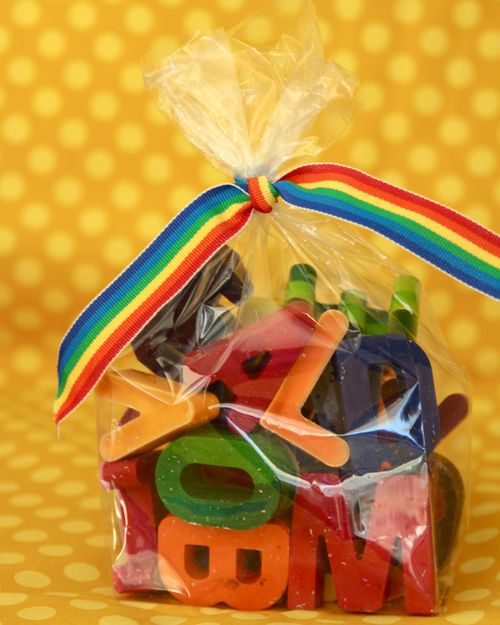 thanks Edie!
i love your 12 Days of Handmade.