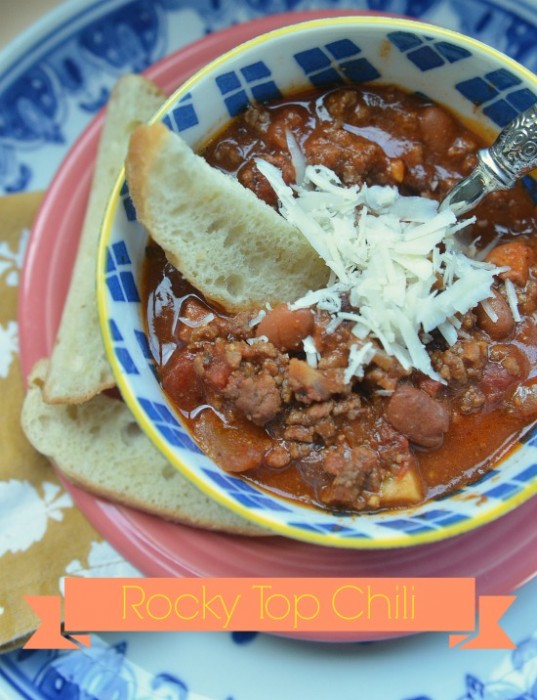 We're having chili tonight because 1) we take our football seriously around here and 2) it's my husbands' love language. I call it Rocky Top chili because we live in Volunteer Country and who doesn't love to to hear Rocky Top play 20 twenty times on a continuous loop?! I rest my case. There are a few hard and fast rules for this chili and one of them involves playing/singing/clogging to Rocky Top while you stir. All three gets you extra points. If I ever become famous, it'll be because of this chili. This is my best chili recipe ever. Except that I make it different everytime, depending on whether there's any smoked meat to throw in or not.  People may love you for your money or good looks—-they love me for chili. And I'm okay with that.
Amen.
Ingredients:
2 1/2 pounds ground sirloin
1/2 pound pork sausage
1 large onion
5 cloves garlic, chopped fine
1/2 t. cayenne pepper
3 T. cumin
3 T. chili powder
1 T. hot mexican chili powder
1 28 oz can San Marzano tomatoes
2 – 14 oz cans diced tomatoes
4 -5  15 oz cans of various beans  ( i use black, pinto, chili, cannel ini) all in their sauces, no draining
1/2 jar chili sauce (12 oz jar)
2 T. Country Bob's steak sauce
2 T. worcestershire sauce
3 T. honey
1 T. balsamic vinegar
1 12 oz beer or chicken stock
salt and pepper to taste
I was gonna go all Pioneer Woman on you and blog every step of this chili recipe.
And though I love her like a sister (though we've never met—and did you know she now has a show on the food network?!),  I honestly don't have the patience to upload/edit every step of this 8 billion ingredient recipe.
Don't be scared by the list.  I'm laid back with my chili.   I throw in what I have and if I don't have it on hand, I find a willing and able substitute.
That being said, you're gonna email me and ask me about Country Bob's steak sauce.  If you're lucky enough to live in a city where you can get it,  you make us all green with envy.
I bought mine whilst in Minnesota this summer and then blogged the event on Facebook thanking Issues for introducing me to it.   That's how good it is.
But if you don't have Country Bob's, use something else or just omit that step.
Here's what you must not, under any circumstances, monkey around with—-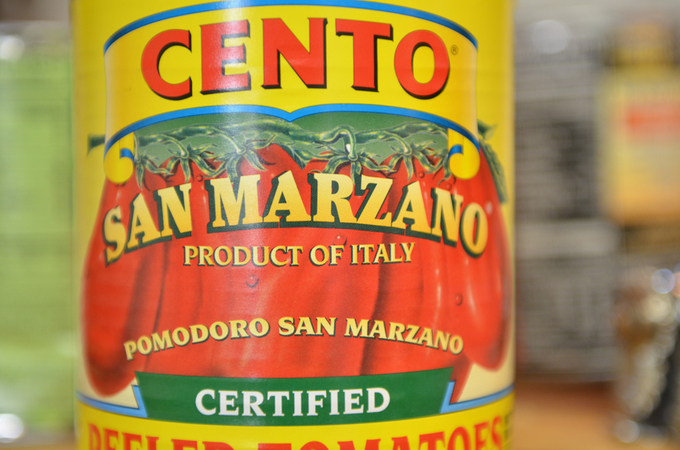 I like to call these "tomatoes that will change your life."   At any given time, I have 10 cans of these on hand.   I never want to be caught unawares.   It's all very apocalyptic sounding but trust me on this one.
I put them in EVERY soup, EVERY sauce,  EVERY tomato-requiring dish.   They are pricey, I'll give you that.   So if you need more than one can of tomatoes, only use one of these.
But don't scimp here.
What to do:
Brown the meats
Remove the meats and add a few swirls of olive oil and the onions and garlic
Saute those til translucent, add back the meat and add the rest of the ingredients
Simmer it as long as you have.  I usually cook mine a couple hours in the am and then turn it back on the afternoon.
You will need to re-season!!!!   If you taste it in the afternoon and it needs more salt, add salt.   More heat, add Sriracha,  more sweet, add honey,  more umpffff, add chili powder and cumin.
If you don't know what it needs, add a little salt and a strip or two of bacon.   That always set the world aright.    Don't be scared.  I always add more stuff and usually multiple things.   That's why they call me the chili queen.  I'm not scared.   I throw things in until it brings a tear to the eye.
Serve with fritos and sour cream and salsa and green onions and cheddar cheese.
Or better yet, serve with my Holy Guacamole!
It's so easy to make and so tasty.  Don't be scared.
Here's all you need:
2 avocados
2 cloves garlic, minced
2 T. chopped onion
Juice of one lime and one orange (I use orange if I have it but it's not required.  Lime is required)
1 fresh jalapeno or a few pickled jalapeños as desired for heat, chopped fine
Salt and pepper to taste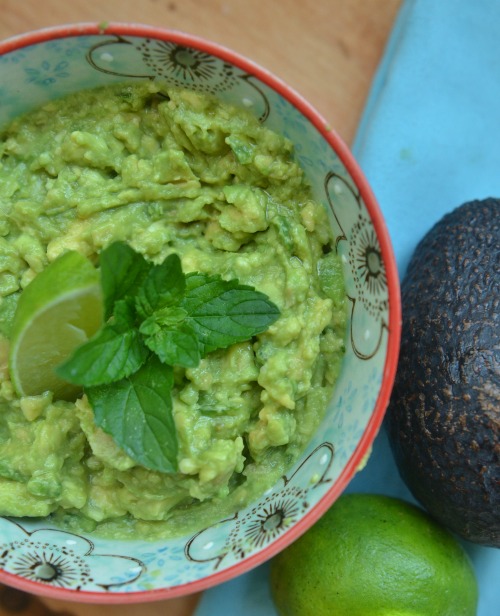 And then dance a little Rocky Top jig!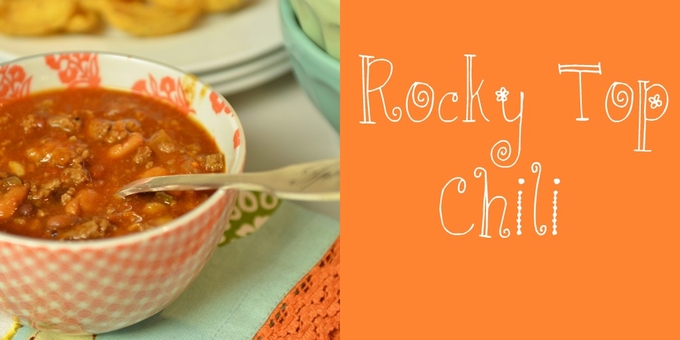 Pin It