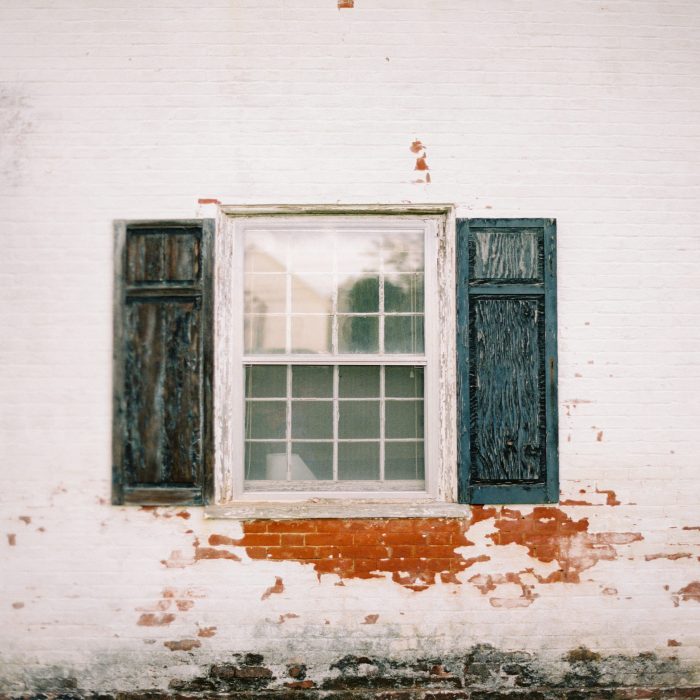 Your past could be running your life and you don't even know it. I have struggled with this literally my whole life, because I had a pretty traumatic past and I let it define me for 44 years. I didn't know there was a choice for it not to define me honestly, so I just lived in that story all the time.
I actually got to point where I wore it like a badge of honor, but I also was still being a victim to my past. Those patterns from your past form you into who you are.
By the time you're 35 your patterns and habits and emotional cues and triggers are so well developed, your life basically runs on autopilot.
It's almost like you're living your life almost against your will sometimes. You think, "Why do I do that?" Or, "Why am I stuck in this pattern?"
First of all, it's really hard to recognize that you're even stuck in a pattern, and then it's really hard to get out of the pattern. Your body has become so used to reacting and living the way you do, that even when you consciously want to change it, it's as if your whole entire body, habits, mind, and emotions are all working against you.
There could be this little part of your brain that wants to be different and wants to change.
You don't want to be a victim to your past.
You don't want to continue to live in this pattern.
Then all of your body and habits and your mind and your emotions kick in, and it almost feels like you're trying to stop an oncoming train. It's really hard to make a change because you've got five percent of you that wants it, but you've got 95% of you that is so used to living this way!
I do not understand what I do. For what I want to do I do not do, but what I hate I do. ~ Romans 7:15
It's really is as if you're living against your will. I think the first step is to recognize you're doing it, and to recognize why, and to be kind to yourself. I realized that I had this pattern where I would, on purpose, live in my past so I could feel the same as I did. I never wanted to get too far away from it, because it was almost like I was betraying a part of me that was so entrenched if I did.
I would go visit my dad's graveyard all the time, or I would find some way to continually live there because I thought that's just what you do. You don't really have a choice, right?
What that produced in me was a lot of depression, and some anxiety, and some underlying strange dark moodiness. I just thought,"That's just who I am."
Here's what I've noticed the last four or five years. I've taught myself how to be a different person and that's not who I am anymore. I no longer struggle with that pattern. I don't have the same angst, and dark moody weirdness, when I think about my past or when I think about my dad or when I see a copy of my book.
It feels like a miracle, it really does!
It has taken some time, but so often we feel obligated to continue living there, to continue telling ourselves the stories. Your past might have been awful and those things happened. But they happened one time. You keep abusing yourself with the STORY of your past over and over.
Your body thinks it's protecting you from something that is happening now, and you get into these weird fight or flight cycles. Eventually those cycles are what you're used to. They become your pattern. I got addicted to adrenaline because I was addicted to fight or flight!
I just kept recreating in my life the inner turmoil of my past. Everything always had to be chaotic. Even when it wasn't chaotic I'd have to create chaos. When I realized that was optional it was eye opening for me.
It has been so such a huge blessing in my life to get to the point where I don't have to create chaos to feel normal. I can honestly just enjoy my life, and enjoy being me, and enjoy my past even!
Again, getting to that place took some time and work, but I just want you to know that it's possible. It starts with being aware of what you're doing. Most people are living in their past and they don't even realize that they're re-creating these internal scenarios.
When your body is stressed is creates this hormonal internal 'juice' that makes your emotional experience really memorable. Our bodies get so used to stress juice, that they will create whatever circumstance necessary in order to get back to that comfortable/uncomfortable place that we're used to.
It took me a long time to do something different. It took me a long time to accept that I was creating this on purpose. I really want you to think about your own life.
Are you re-creating something internally in your life as just a pattern of habit?
Are you re-creating fear?
Are you re-creating rejection?
Are you re-creating stress?
For me it was adrenaline. I became an adrenaline junkie. I totally burned out about six years ago. I sought help, and that's actually what led me to oils. I didn't want to do all the things they were telling me I needed to do to heal my body. I had seen what the end of that road looks like in my medical practice, so I started a journey of natural healing and really working on my thoughts.
I realized I was doing this to myself. I kept recreating the internal stressful juice for myself, and I was the one who got to feel it's effects. No one who hurt me in my past was feeling it, just me.
When you realize you don't have to keep doing this to yourself, and that you have the option to stop by changing your thoughts, it's a powerful place to be.
When I would be stressed about my past say 10 years ago, I wasn't stressed about my past because of my past. My past wasn't happening. I was stressed about my past because of how I was continuing to think about my it all the time. I was stressed because I was trying to almost recreate the scenario of my past for myself.
There's some kind of strange comfort that your body finds in doing what's familiar. Then I realized I don't have to do that. I can live in the future. I can decide that right now in my life what I want is peace and joy. I want to find passion in my work. I want to serve people. I want to live from a place of unconditional love.
When I began to live from that place, my life literally began to change.
It feels like your thoughts are running on autopilot, and they kind of are, but you have to interrupt them. You get to decide, "Okay we're not going to do that anymore. We're not going to keep recreating that for ourselves."
You get to have the life you want, but the life you're going to create is what you choose to focus on now.
Are you going to keep focusing on the past, and bringing it back up, and holding onto resentments? Or are you going to decide you want a different future and you don't want to keep creating the stress juice for yourself?
I promise if I can choose a different future so can you mama!