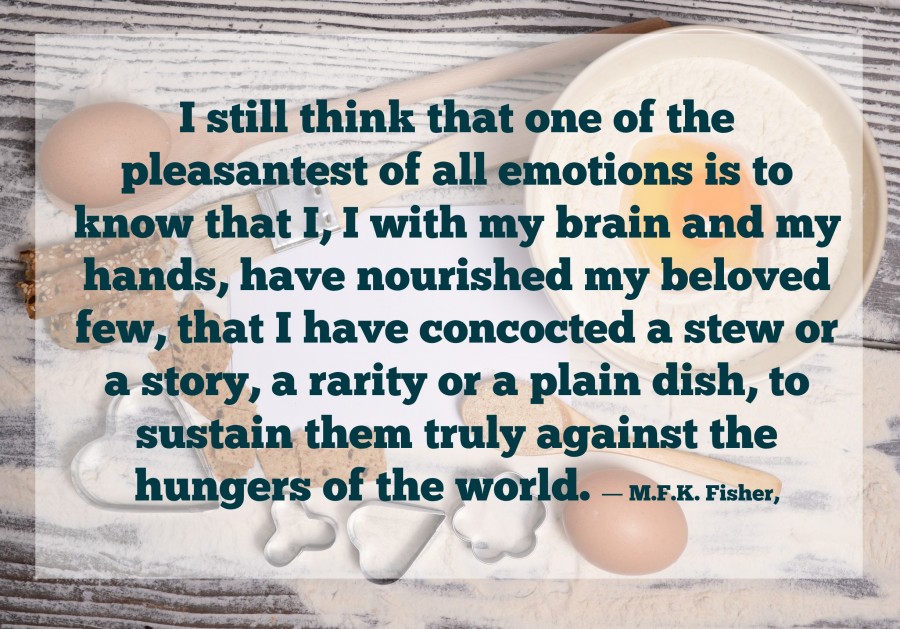 Last week, I spent two days working in my kitchen wondering if the greasy film that covers certain parts of my stove can ever be clean again.  Then I remember what I say all the time, "You can have a  clean kitchen or you can cook in it a lot, but you can't have both."  I know that to be a fact at my house.  I've cooked in this kitchen for 3 1/2 years and by my rough calculations, I've made over 1500 meals here.  It's a hard working space & although I love it when it's shiny and unsullied, I like it better when the wreckage from dinner reminds me that this is the place where I take care of my people.  Feeding people is hard work but one of those things that is so worth the time and effort you put into it.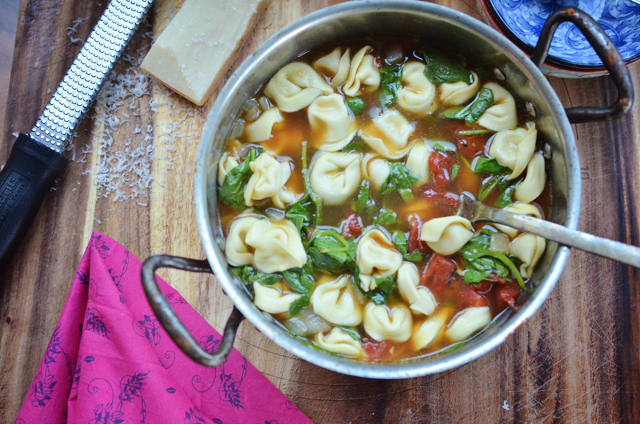 So, if cooking more is on your list of things to do this year, let me offer a little encouragement and a few tips for bringing the magic back into the kitchen.
1.  Start wearing an apron
It just makes you feel like you should be cooking.  My morning routine looks something like this—shower, brush teeth, put on cute outfit, put on apron.  Every single day I wear an apron. Something simple with pockets, like this one.  When you walk into your kitchen in an apron, you naturally want to saute an onion and as I confessed on tv the other day, sometimes cooking an onion in some olive oil will inspire me to make dinner even if I don't know what I'm making.  You will think to yourself, what a shame that I have on an apron and haven't cook anything yet.  I dare you to try it!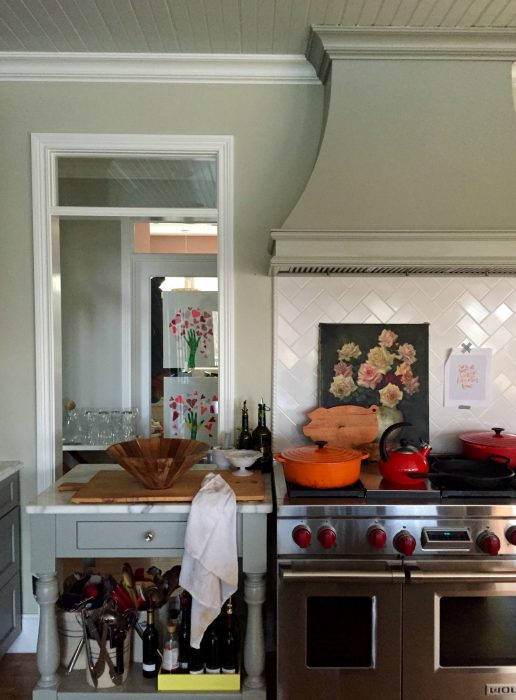 2. Listen while you work
I love being in my kitchen with my hands in bread dough but I also love it when I can work with my hands and use my brain at the same time.  I listen to oodles of hours of podcasting every week while I'm doing my other chores and especially while I'm in the kitchen.  It actually makes me look forward to kitchen work, which can sometimes feel dull & repetitive.  You can listen to my podcast archives or try out Issues etc or find a podcast related to what you're interested in and listen to that.
3.  Start early & stock up
I've written a fair amount about meal planning and I will gladly give you  free access to meal plans in my monthly newsletter, but honestly, I often don't follow a meal plan very closely.  But I do have one trick for getting dinner on the table most nights and that is—start early in the day.  I wrote a whole post about some of the tricks I use to get dinner started early.  If I don't follow my own advice, we scramble and then eat bad food, unless we're lucky enough to have ample leftovers.  If I have an onion sautéing by 9 am, good things are bound to happen!  But this only works well if you're pantry is well stocked so that you have what you need to get meals started & on the table.
4.  Get a good dutch oven
I did a segment for our local television channel on cooking & decorating the other day and lugged my 9,000 pound soup pots FULL OF SOUP to Knoxville and back.  Because having a good pot to cook in is a game changer.  Maybe you have some Christmas money lying around and even if not, you'll make your money back in less than a month by eating at home.  You don't have to get Le Creuset but get a good pot and you won't be sorry. (Sometimes TJ Maxx has them for a steal!) I use mine every single day for nearly everything I cook and it's the best investment I've ever made in my kitchen and in my family. I have fed them well from my dutch ovens.  And  January is SOUP SEASON if ever there was such a thing.  It couldn't be a better time to get in the kitchen and make a big pot of soup. Here's a list to get you started!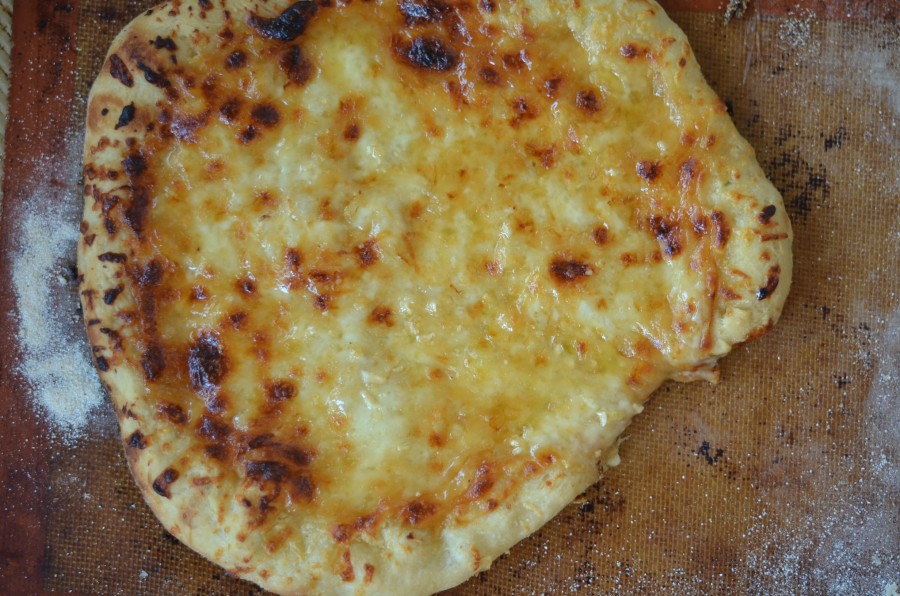 5.  Be patient with yourself
It takes a while to get good at anything.  You have to do it over and over again and fail a lot and make lots of messes.  Don't get discouraged when the veggies are soggy & the meat is tough and the bread is burned.  I still mess up but we are doing something so profound when we feed people.  This is how Christ chose to take care of us too, by feeding us.  And when we partake in the mystery of food, we are partaking in the mystery of life.  It's deeply satisfying and humbling and rewarding.  But it's not easy.  Nothing worth doing is.  So go slow and be good to yourself.  Order out when life is chaotic but you will find that getting into a rhythm of cooking will ground you and will give your family untold comfort and security and nourishment. It's so worth it.
Tell me how you bring the magic back to your kitchen!!