Capri Sun provided free product for this post. The thoughts and opinions expressed in this blog post are my own.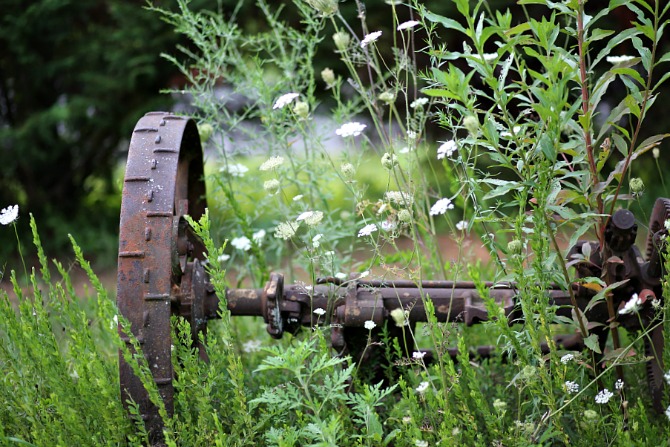 Well.  Here in East Tennessee there's only a handful of summer days left.  I think we went ALL  in.  I feel equal parts rested and spent.
As sad it I am to see summer fading, I'm equally excited to see fall coming, for reasons like boots and sweaters and football.   (GO BIG ORANGE!)
We have wrung every possible joy out of summer until she's left lying on the floor like a dried up monster cookie.  (Which has been the official cookie/meal/snack of the Wadsworth Summer of 2014.)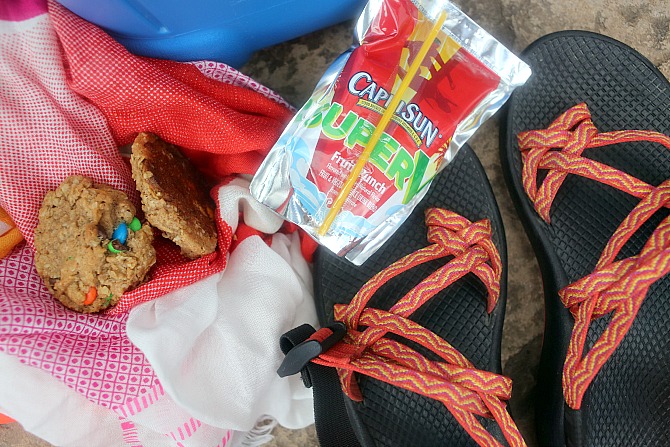 We didn't do anything fancy this summer.  We mostly just hung out together.  I took most of July off from blogging and it was a much needed respite.
And listen, I love Pinterest and blogging and social media  as much as the next girl, but summer's too long to be burning out in week 3 from trying to create the perfect magical Pinteresty summer.   And also? #aintnobodygottimeforthat
I've been doing a  lot of writing this summer so our activities needed to be low key and 1970's-esque.  (As in, mostly free activities that require very little adult supervision and zero trips to Hobby Lobby.) I've been up by 5am  most mornings, trying to finish my work by 10 or 11. Then I walk around in the gardens and admire the extravagant growth of EVERYTHING! Including the girls, who are both as tall as me! The girls read and do chores (theoretically) and in general let me work until nearly lunch.  (We picked blackberries from our yard almost everyday, which counts as both a chore and a fun activity!)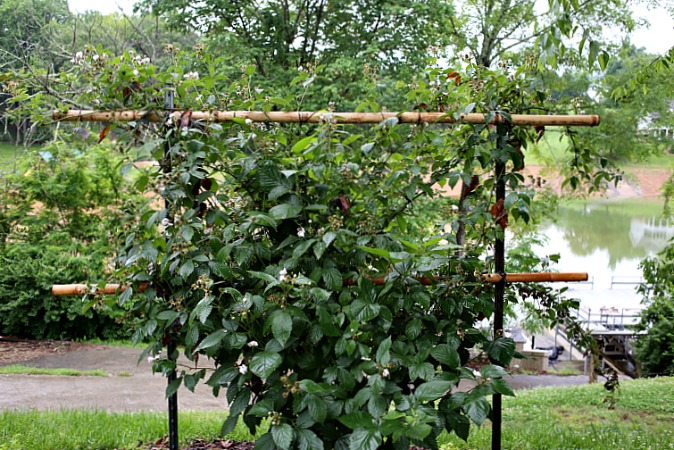 After lunch, we try to find something that involves the out of doors. It helps that we live on the lake, I'll grant you that, but still, corralling the troops to do something active/productive/screenless/outdoors is not always that easy. As you well know. And we don't travel much in the summer so we have taken summer staycationing to a whole new level. Here are a few things I've learned about making summer family memories without taking expensive vacations and without killing yourself from elaborate Pinterest inspired DIY projects.
Do everything you can outside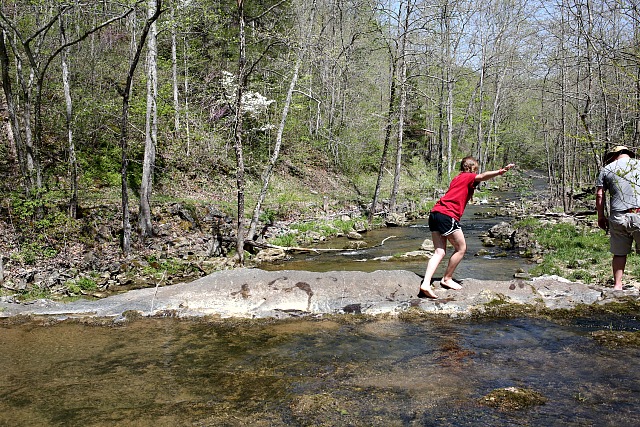 Everything is better outside, isn't it? And outside is usually free.  So far, we've waded in the creek, swam in the lake, rode 4 wheelers in the mountains, made s'mores by the campfire, and fished in the pond.
But there's a whole host of indoor activities that are way more fun outside, like reading, painting, talking, taking pictures, journaling, art projects, and almost anything else you can think of. I know it's hot. Listen, I live in the South and the humidity alone can make you crawl into the fetal position. BUT. The early mornings and late evenings are perfect for dates with the out of doors and then, if you add water to said activity, almost any time of day is manageable.  And also?  Back yard camp fires and s'mores makes every day better, am I right?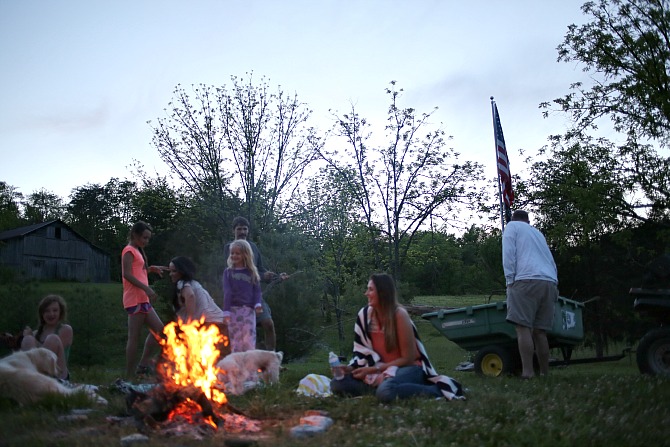 Invest in some outdoor gear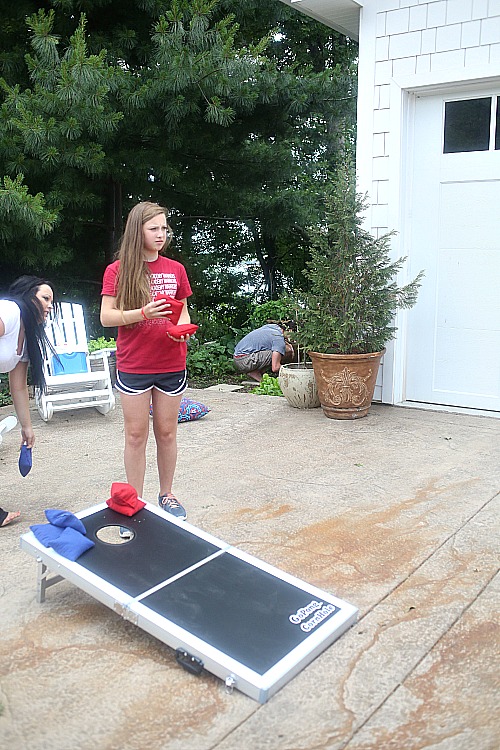 It's amazing what a few inexpensive summer-y items can do for the general morale. For a no excuses summer, invest in a few things like hammocks, yard games, sprinklers, a fire pit, etc. Our favorite game lately is corn hole.  We've played it ALL SUMMER LONG.  It's portable, easy to play for all ages, and so much fun. I'd like to say I'm the reigning champion but then that might sound like I'm competitive with my kids or something, which COULDN'T be farther from the truth. I'm offended that you would even think that. #naryatruerwordhasbeensaid #neverletthemwin
Be prepared with plenty of cold stuff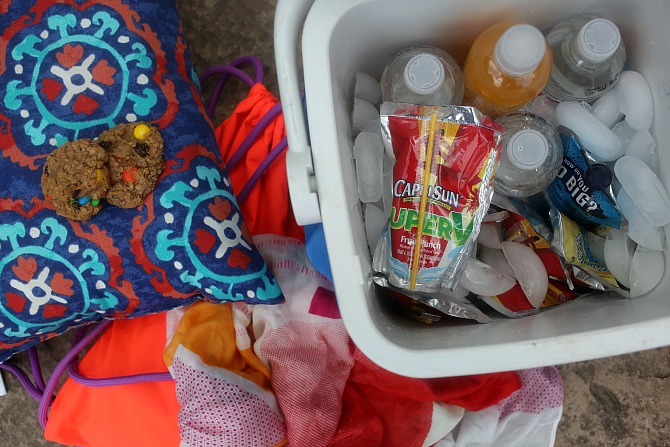 I have a small cooler that I take with us almost everywhere, even if we're just outside playing. We keep bottles of water, Capri Sun juice drinks, Monster Cookies, almonds, pistachios, and fruit. We all have big water bottles that we drink on all day, but it's fun to have something to look forward to after a riveting game of Corn Hole. And Capri Sun juice drinks have no artificial preservatives, flavors, or colors, so they're awesome for moms and kids. Capri Sun has also made some changes to its packaging with juice drink pouches that now feature clear bottoms due to customer request. We've been buying those little handy pouches for years and they come in so handy when you need something portable. You can even play your yard game WHILE you drink. Maybe the refreshment as you play will help you beat your mom. But, I doubt it!  One last thing. I highly recommend doing the occasional summer photo booth.
It's totally worth it for the laughs.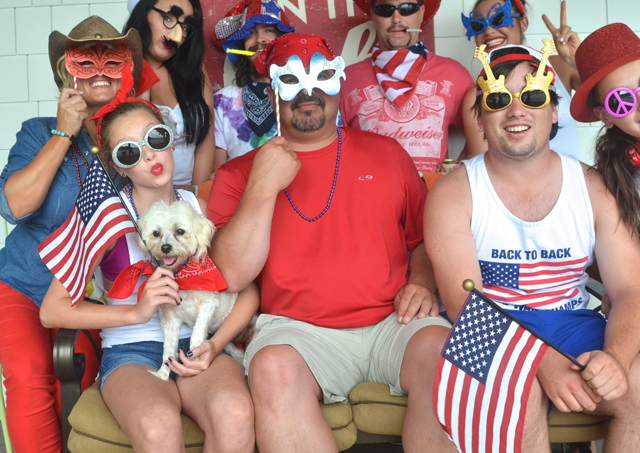 I'm so sad summer is ending but I LOVE gearing up for fall, too.  I cleaned out the fridge today and am working on some last minute cleaning and organizing before school starts.  I also just had my porch ceiling repainted so I may just have to spend part of the day out there too!
(Wythe Blue by Benjamin Moore, in case you're wondering!)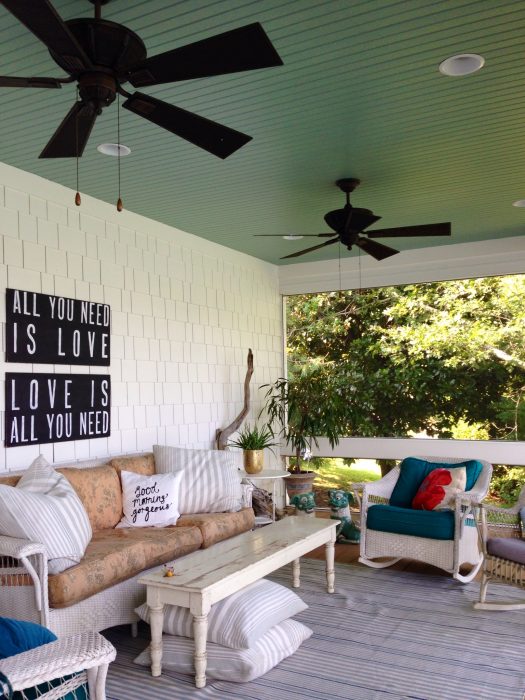 You can visit the Capri Sun parents site here and visit their Facebook page here.
My question for you is—what was your favorite thing about summer 2014?