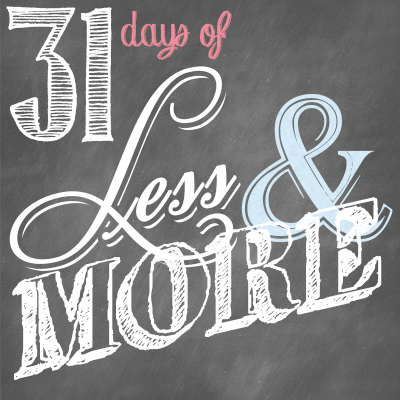 Every year in October, my  beloved friend, Myquillin, hosts a totally awesome 31 Days series.  This will be my 3rd year to join in and I couldn't be more excited!  After our house fire in 2010, I wrote 31 Days to Rebuilding Your Heart and Home.  Last year, I wanted to find ways to use our home to bless others so I wrote 31 Days to a Heart of Hospitality.  As many of you know, I turned that series into an ebook, which you have been so gracious to support.  I couldn't be more thankful for your love and encouragement.
To be honest, committing to writing everyday for 31 days, in the middle of fall and school and life, is daunting and I wasn't sure I wanted to do it again.  This spring, my dear friend, Ruth,  told me about her idea to write about one of her favorite topics—LESS—for the series this fall.  I pushed back a little.  I know that LESS is now all the rage and I think we all have areas in our lives where we could and should learn to live with less.  But, there are also things we need more of and that's where the discussion got interesting.  In other words, our little debate over LESS and MORE turned into a neat idea for a little series that we can't wait to share with you.  We've been working hard for a couple months already to bring you , 31 Days of Less and More:  Less Heartache—More Joy, Less Stress—More Peace, Less Stuff—More Contentment.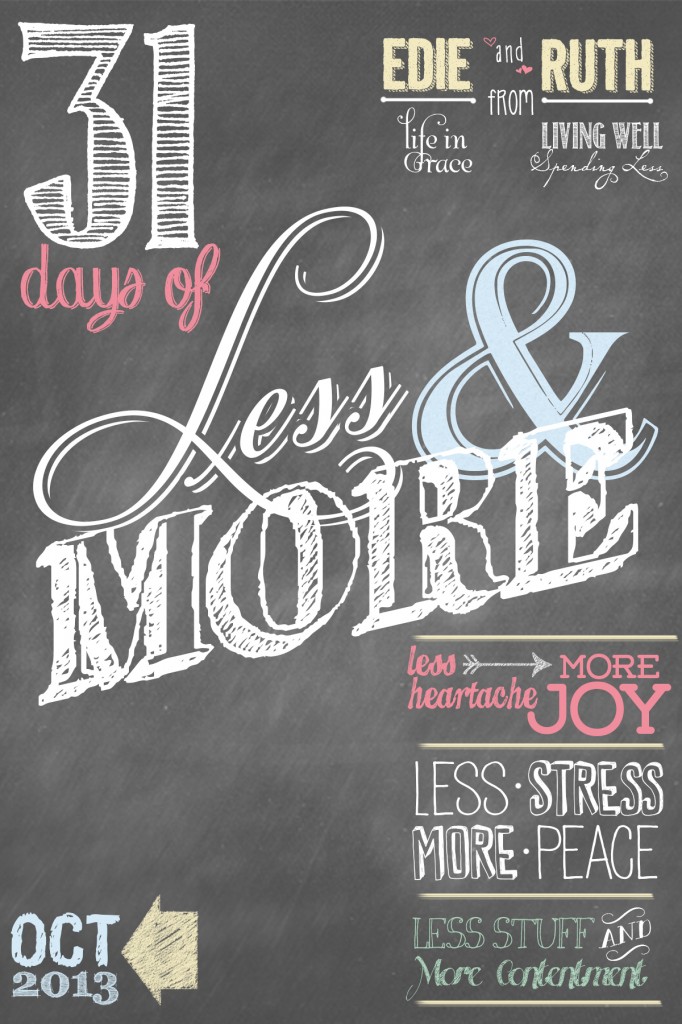 We would be honored to have you follow along with us.  To subscribe to my blog posts, click here!
If you're interested in learning more about the 31 Days and writing a series yourself, the Nester will get you started.
Are you planning on writing a series this year?  Tell me all about it!