It seems like months since we've talked!  I've missed you. Oh wait, was I was the one who left?  And where has the month gone?  I spent the better part of it sick so I feel like I should get a do-over.  If you can believe it, we are STILL coughing and heavily laden with mucus. What gives?  But I tried not to let that get me down this weekend at Blissdom.  It was awesome, y'all, and I wish every last one of you could have been there.  There is absolutely nothing like meeting your pretend friends in real life. It's one of my favorite parts of blogging.
Have I ever told you how much I love Melissa. I ADORE her. She came with Ruthanne (who looks and is amazing!)
But I show you this picture to tell you one thing.  I'm quite convinced that Blissdom is gonna be offering senior discounts to me next year.  See those laugh lines  on my face?  Well, let me tell you something.  I'm proud of my laugh lines.  It means I've laughed alot over the years.  But,  I felt like the oldest girl there.  This Blissdom was so different this year, and by that, I mean,  WHY ARE BLOGGERS SUDDENLY SO YOUNG?  There were so many 20 and 30 somethings there.  I was the gramma in the crowd.  I'm not making this up.  In blog years, I'm like 65. Next year, I want the senior discount.  And I'm pretty sure I deepened those lines while I was gone, from hanging out with Melissa alone. She is funny, that girl.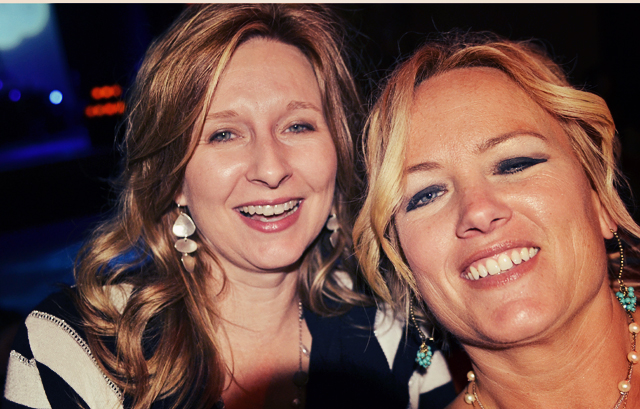 My roomies at Blissdom were amazing!  Ruth could lead a blog conference on her own. She taught us more in the room than we learned in the sessions.  And Heather was like our room mom.  She was organized and always knew where we were supposed to be.  How do I live my everyday  life without her?  I do not know.  And Darlene and I finally got to meet and celebrate our Better Homes joys together!  She's pregnant and so much fun.  She wore 4 inch heels to GNO, dear people.  And sequined leggings.  She's a serious fashion diva, pregnant or not.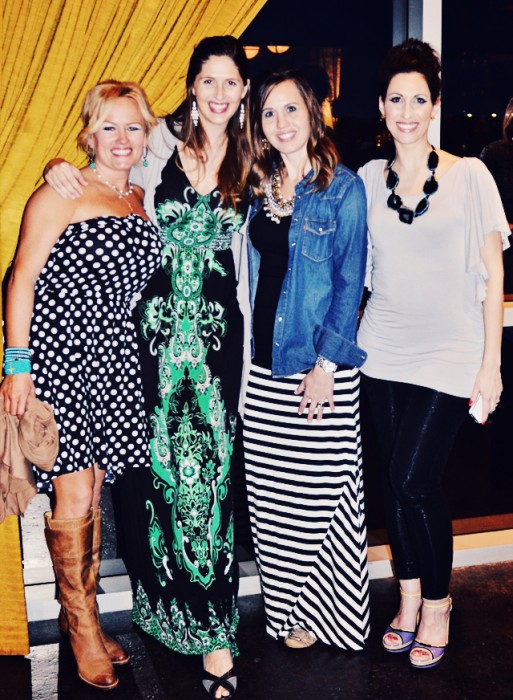 We spent a lot of time hanging around, recuperating, trying to figure out where to find some coffee.
(Darlene, Karin, Melissa, Heather)
I've known Karin for long time but finally got to hear her story.  She's amazing, y'all.  And drop dead gorgeous, to boot. She has five of the most well-behaved little ones you've ever seen.  And she homeschools them. All. You don't even know.  She's my new hero.
Lindsey and Lisa were there and as beautiful and sweet as ever! (sorry for the grainy photo that's missing Lisa!)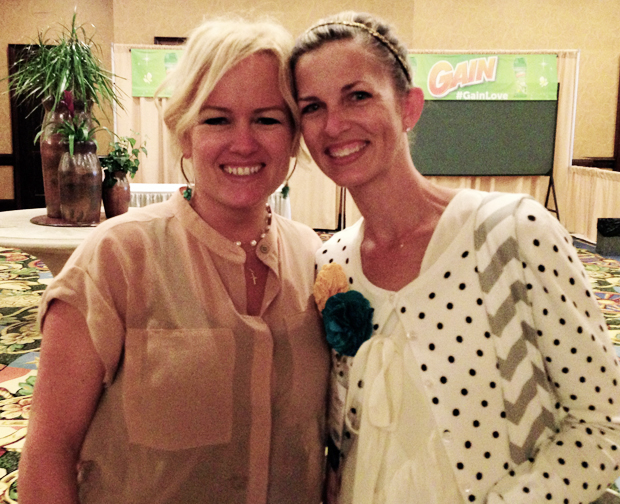 It was so good to visit with Jen!  We never get to just hang out so we enjoyed some great girl talk this year.  She's one of those friends that can talk about scarf tying or go deep into spiritual issues.  I love that about her.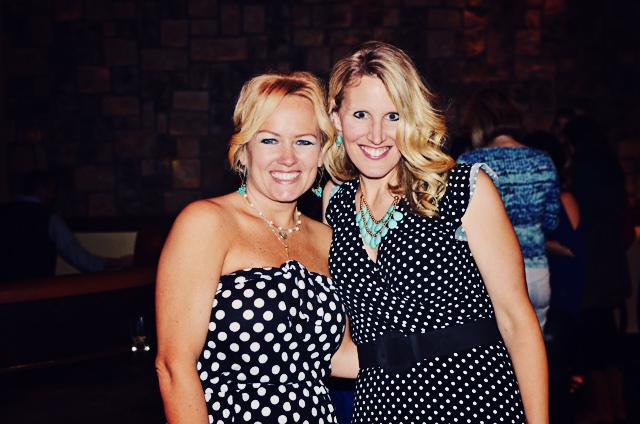 I was also giddy with excitement to get the 'Shaun Groves' email earlier this year!!! He invited me to travel with Compassion to Nicaragua in June.  It was so wonderful to meet him this weekend.  I also met Bri (who does all the hard work to the make the trip happen) and Kelly from Faithful Provisions, one of other bloggers traveling, who's also a fellow foodie and coffee lover!  We had lunch at Pappasito's (new to me) which, according to Shaun, is baptism by Tex Mex.  It was REALLY good. Jen just traveled to Peru with Compassion so she joined us and told us what to expect.  I wish she was going on this trip too!  I've already asked Shaun to bring his guitar so we can write a country song together.  I may have forgot to mention to him that I channel Tammy Wynette. I also warned him that my heart is mush and I cry at the drop of a hat.  He's probably looking for a replacement, as we speak.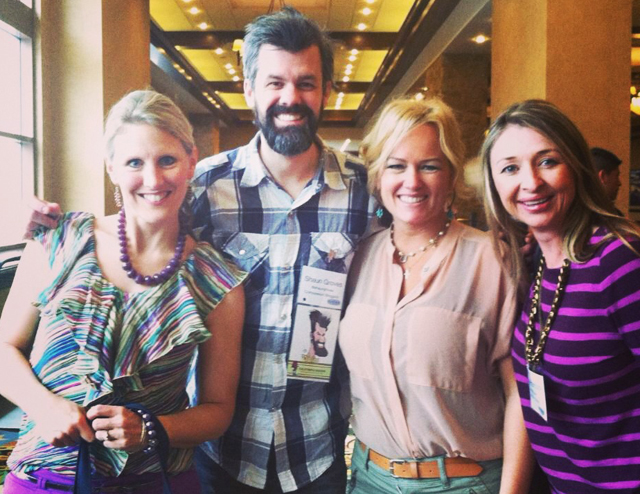 I met some blog readers, which is always so much fun!!
There was Samantha from Crafty Texas Girls, who was ADORABLE.  And from Texas, so she gets extra points.  What a sweetheart!  So glad we met, Samantha!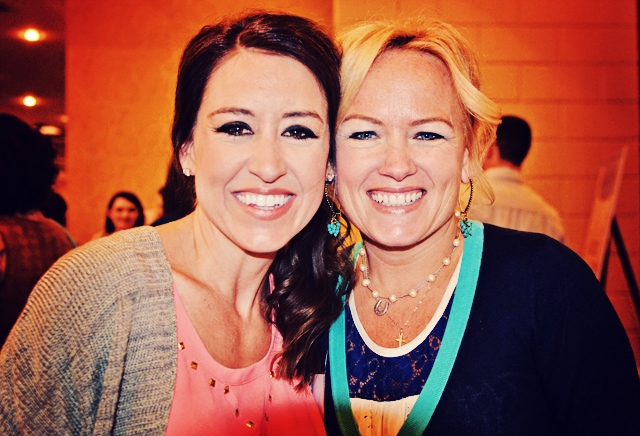 And Amber, who  was so sweet and encouraging!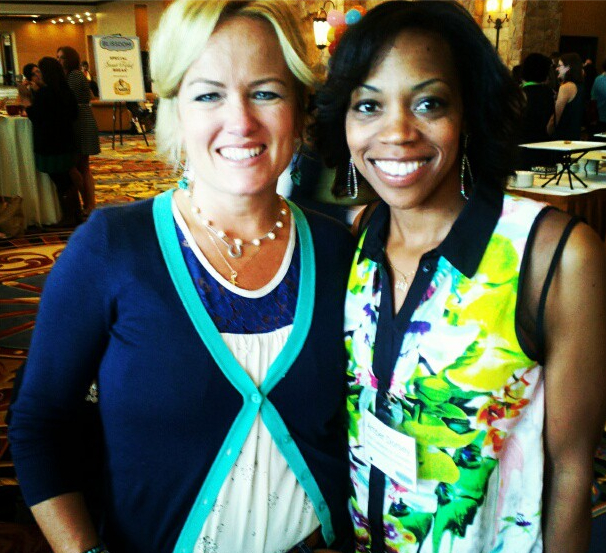 I was so excited to finally meet Holly Mathis!! She's just as awesome in real life!  And she introduced me to Camille and Whitney English.  Great ladies and oozing with talent!  I finally got to meet Logan (organizer and planner for Allume this year!)  She's amazing and if you haven't bought your tickets, do so fast, because they will sell out.   I got to meet Claire , Calie, Jana,  Heather , Kristi, Kasey (with a new book coming out!), Lauren, and a host of beautiful people that I'm forgetting. If we met and I'm blanking on your name or blog, remember I'm a senior citizen and show mercy and please let me know in the comments and I'll link to you!!   It was magical, the whole weekend.
And last but not least, I've got some good news to share with you.
A couple months ago, my life took a sharp turn in a slightly different direction and I was approached about writing a book.  I signed with Jessica from Blythe Daniel Agency and have been deep in the throws of trying to learn how to write a book, which is WAY different than writing a blog.  I've read a lot on the subject and am working hard to get my book idea ready to pitch.  That's part of the reason  I have been so behind on other parts of my life.  (ahem, what is this book club you speak of?)  I met my agent this weekend and she is so wonderful!  Thank you, Jess, for believing in me, often more than I believe in myself.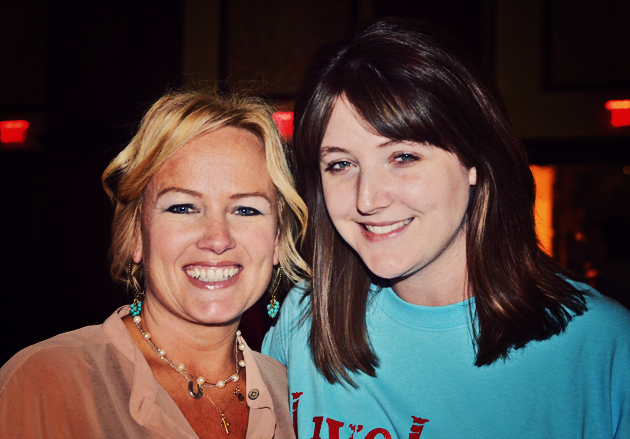 So, I'll tell you more about the content of the conference later but suffice it to say, Jon Acuff is awesome.  I heard him speak twice and even though I've heard him before and have read his book, he just gets better with time.  He gave his new book,  Start, to all of us and I highly recommend it to you.  You should follow stalk him in all the places he can be found.  His blog is one of my faves and if you haven't checked out the funny stuff he writes on Stuff Christians Like, you should.  You'll gain a few more laugh lines and possibly start to catch up with me!
I'm gonna do a video soon about what we're doing with book club but suffice it to say, it's kind of on hold.  I thought we could finish out the year with Augustine's Confessions and talk about it in May or June.  If you've managed to keep up, I'm so proud of you.  I'm finishing The Aeneid and then going straight to Confessions.  You won't be sorry you read the others that were originally scheduled, I just can't keep up.  I'm awesome like that.  Sorry it hasn't been more organized.
All of this wonderfulness has left me a big ole ball of emotion.  I'm so blessed that I can't hardly contain it.  My heart is full, I'm teary eyed.  I'm so thankful for this space because it has made it possible for me to bind my heart to so many wonderful people, including you.  Thank you for meeting me here, for being patient and gracious with all my fumblings, for encouraging me everyday with your messages and emails.  You have made my life so rich.
Now, pray for me as I try to reenter the life of homeschooling and cleaning and cooking and wife-ing and writing.  I love my family and am so glad to be home!!
And tell me what you've been up to—I've missed you!
Mwahhhhhh!!!
xoxo,
edie
p.s.  In honor of all of us 'older bloggers', let's give it up for Sally O'Malley.  Heather made me laugh when she actually did her best Sally O'Malley at Girl's Night in.
"Cause I can KICK, and STRETCH, aaaaaaand KICK. I'm fifty years old. Fifty yea-uhs old."