Y'all.  This was a fun one, I ain't gonna lie.
But then, I love parties.  I like to party like it's 1999.  Except I don't anymore.  Because that was before Pinterest.  And who wants to party without the help of Pinterest?  Not me.
And I like to plan for them plenty of time in advance so I can froof everything up, without feeling completely stressed and overwhelmed.
The occasion was a clothing party (CABi)  for my friend, Susan, and since I knew that their new Spring line was French-inspired,  I wanted to do a girly, French-y, Anthropologie-esque type party.
So, off to Pinterest, I went-a-searchin'.   (see, Silhouette board and Spring party board.)
I started with colors.  I wanted black and white, with various shades of pink and fresh greens, in the form of plants and topiaries and magnolia clippings.   And silhouettes seemed like a natural addition to a fashion party.    I brought the bust of Aphrodite to the kitchen to be the goddess of our soiree.
She wanted to wear her pearls.  She's  a goddess.  She can do what she wants.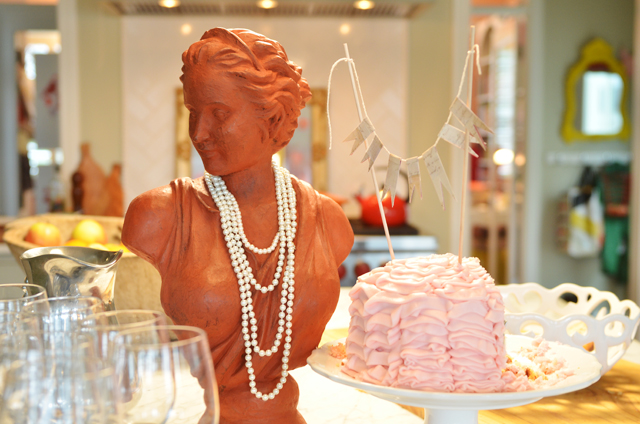 Nothing says "French" like black and white stripes and cute girlfriends and sisters, sipping on champagne and pink lemonade.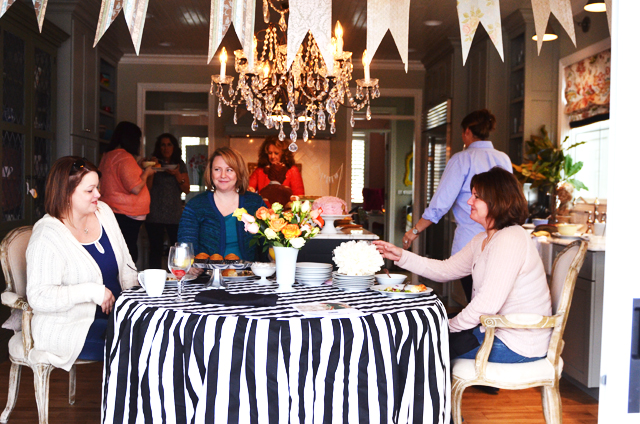 I wanted topiaries but that's not exactly the easiest thing to find in Bean Station in February. So, I went to our farm and Papa G helped me dig up a few pine tree saplings, which I trimmed up to topiary style.
Does that seem like a hillbilly way to make a topiary?  It seemed so normal at the time.  No animals were harmed in the making of these topiaries.
I covered up the raw dirt with book page butterflies.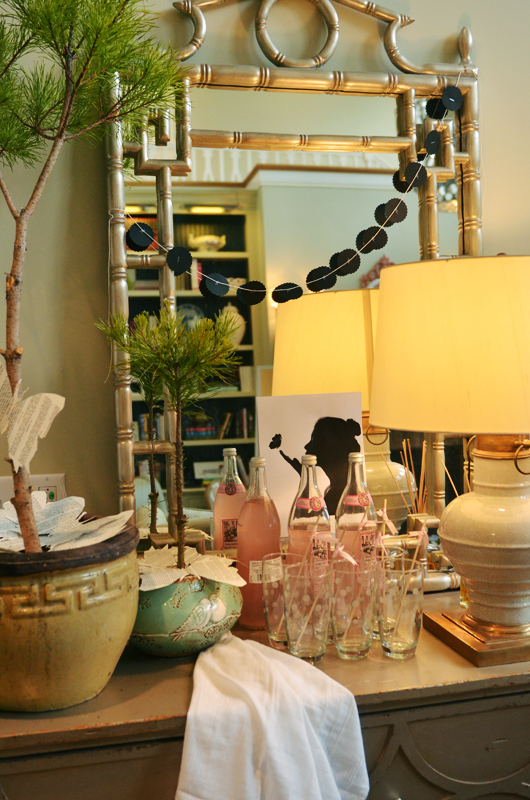 I did all kinds of Helter Skelter moves in this photo.
After I got all the black and white accents up, my window treatments seemed a little lacking—like they hadn't been invited to the party.  So, I bought wide black ribbon from Hobby Lobby and pinned it to the bottom.  It made all the difference.  I may just switch out the ribbon color, periodically, to give them new life!!
I also printed a silhouette and taped it onto a tray and then sat it upright to look like wall decor.
Then, I chopped down half a magnolia tree to put in the vase.
All in a day's work.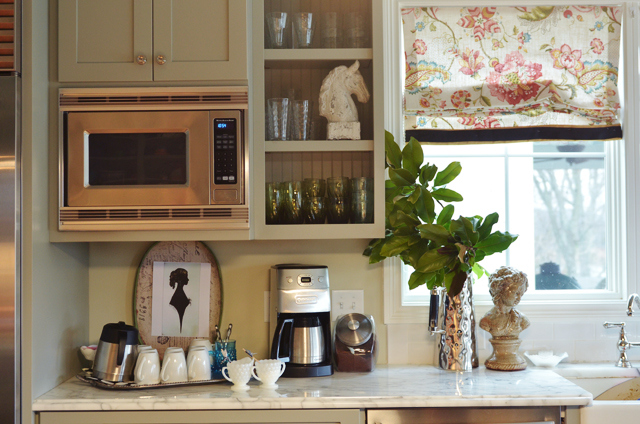 I made a little food, like tangy mushroom soup, cheese tortellini soup, some quiches, some chicken salad croissants, a strawberry dream cake and brie en croute.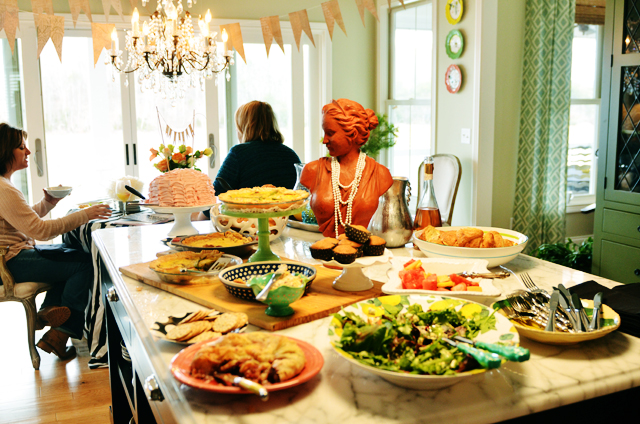 I even jazzed up the hardest working gal in my kitchen, with a little homemade scrap paper banner and an adorable silhouette.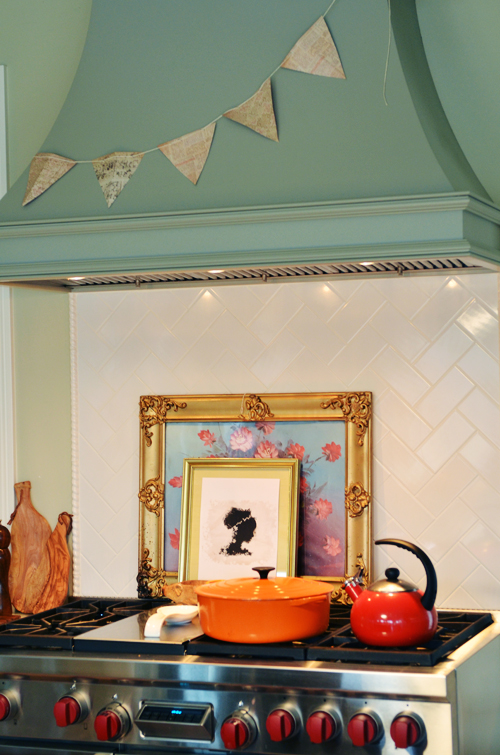 The homemade banner may just stay til summer.  Because, why not, right? It'll  be as if we're always on the verge of breaking into song and dance.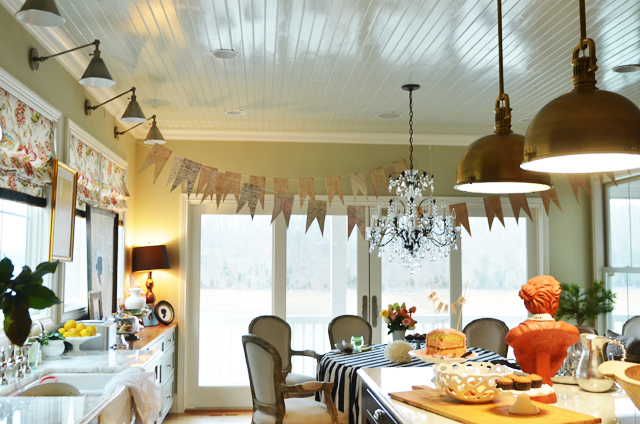 The cake competed with the tablecloth for star of the show award.  Buttercream always wins.  My motto is:  "It's not a party without buttercream and champagne."
Can I get an amen?  The ruffles are so easy to do.  I watched a YouTube video, because YouTube is the fountain of all learning.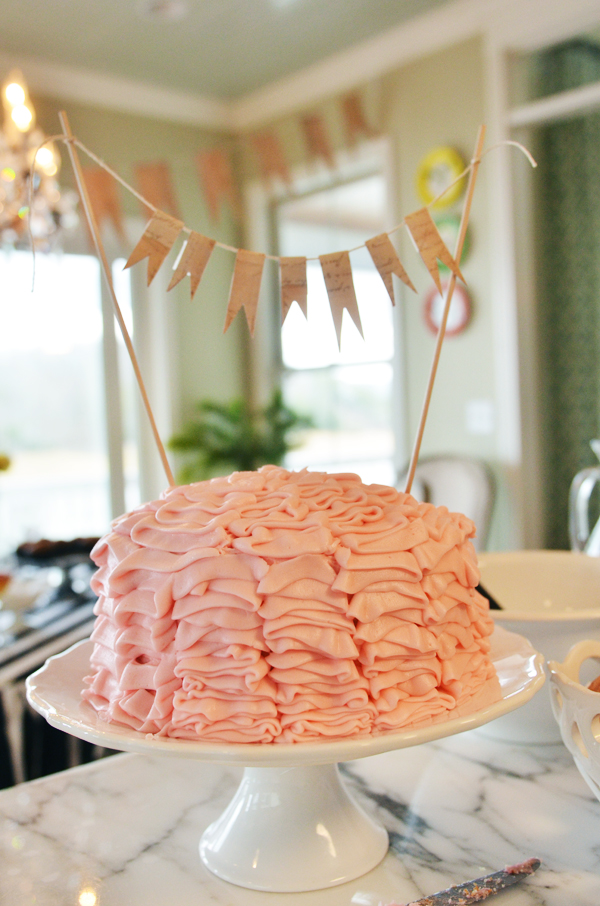 To add more silhouettes than one person should possibly be allowed to have in their house, I kept printing them off.  I framed some…..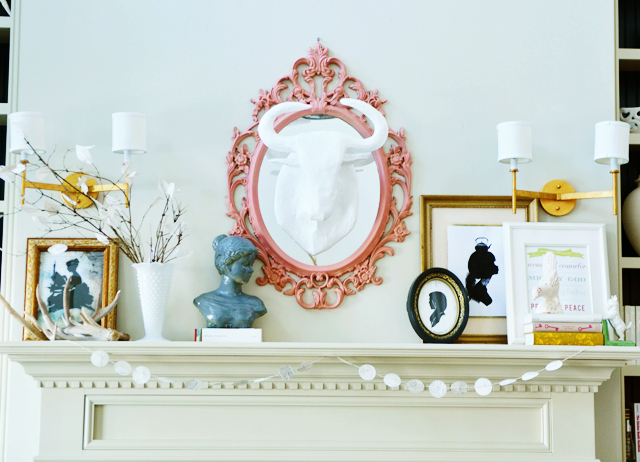 And when I ran out of frames, I randomly stuck them places…..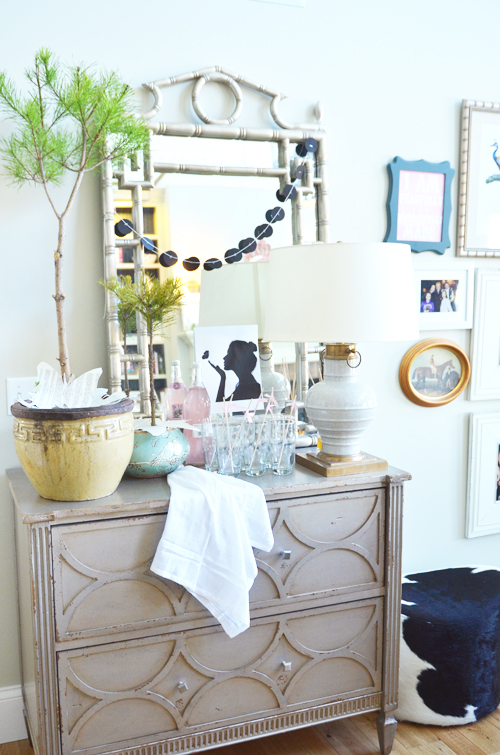 I made David a garland of book page butterflies, which he wants to wear indefinitely.  He's David.  Who am I to object?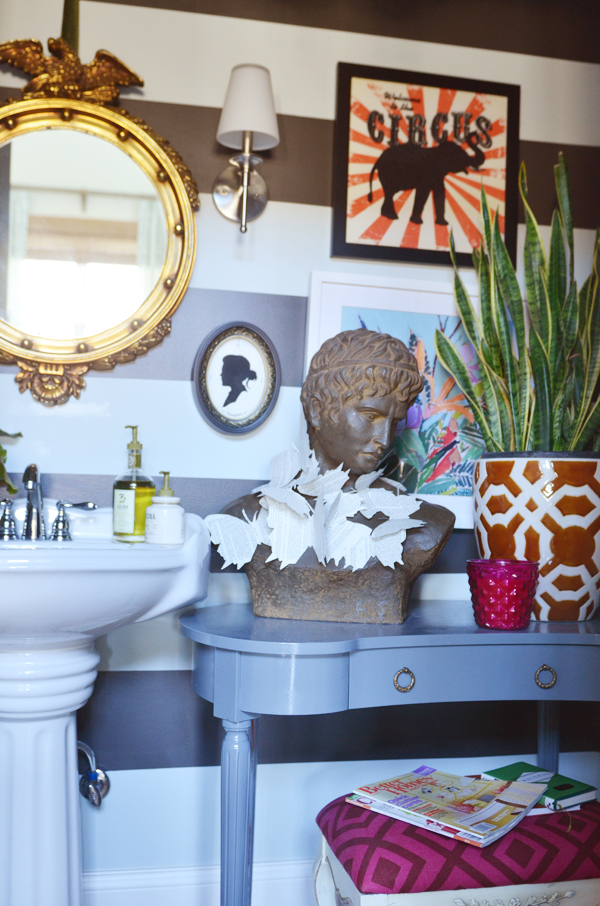 The best part, as always, was all the wonderful ladies who came.  My sisters brought friends and my high school bestie, Shawna, brought lots of friends.
Suffice it to say, we had a ball and partied all morning into the afternoon.  I'm still lingering with all the festive touches, hoping that I'll think of a reason to throw another party soon.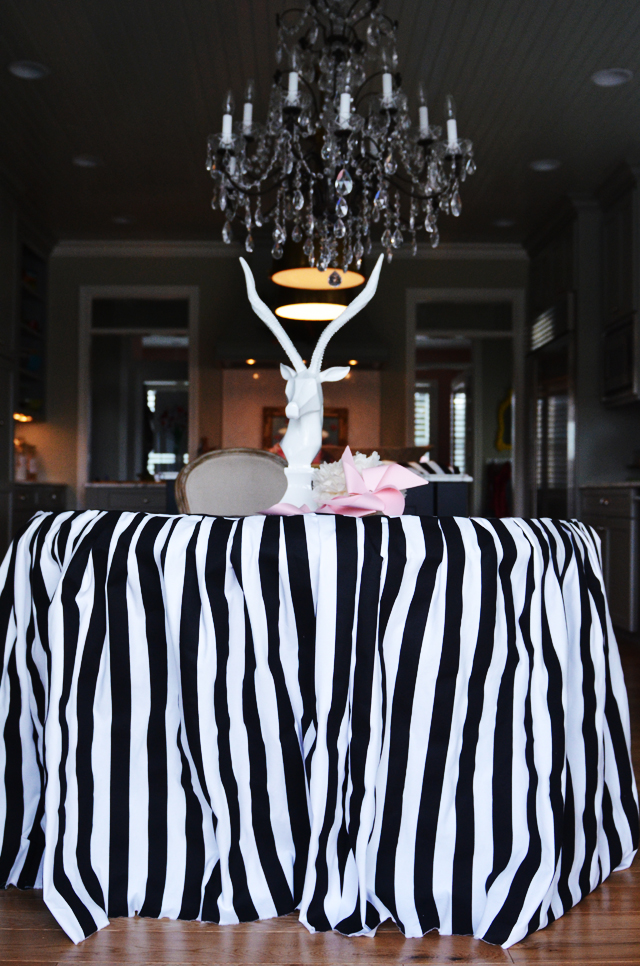 Musical guests were The Lumineers, The Civil Wars, Mumford and Sons, The Avett Brothers and The Wailin' Jenny's.
Because it's not a party without good music.
Okay, hope you felt like you were there.
I wish you would have been!
Mwahhhhhh!