This is day 16 in a 31 day series on hospitality.   Start from the beginning here.
I ain't gonna lie. I've got an unhealthy obsession with Texas.  Maybe it stems from watching too many Dallas Cowboys' football games with my brother as a child.   Maybe it's because I subscribe to the motto, "Go big or go home."  Maybe it's cowboy boots, or George W, or Todd Wilken, or Friday Night Lights.
Whatever the reasons, I pledge my unfailing love to all things Texas.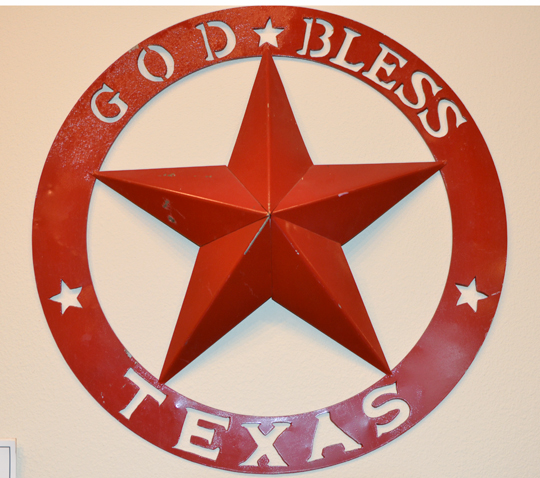 So when this wonderful group of Lutheran ladies made me part of their fellowship and invited me on a trip to Texas, I couldn't pack my boots fast enough.  This quaint little cottage is where we made our home for 3 days.


And what was so wonderful about this whole thing is that I wasn't in charge of anything.  These amazing women invited me, sent me THE coolest pre-trip goody bag/itinerary, booked the room, arranged the food, planned the shopping, did EVERYTHING and all they asked me to do was show up.  I don't know if I've ever been treated so royally in my whole life.  Sometimes this kind of serendipitous change of perspective is so timely.  I'm usually on the 'arranging' end of the equation.  The cooking and planning end.  The 'figuring out the details' end.  And what a joy to be so cared for by someone else, who's gone to so much trouble to make sure everything is perfect.   It makes me a little verklempt just to talk about it.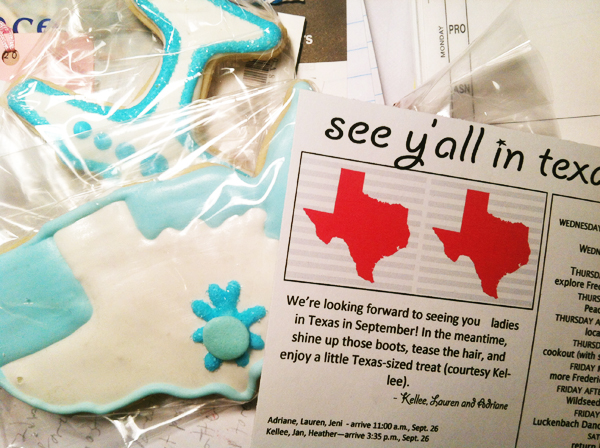 And travel is not really my forte so I was a little nervous about the trip.  I don't like leaving my girls.   Stevie's been known to stalk me on Twitter when I'm gone.  I miss my bed.  I miss being the one who's showing all the hospitality.  And that morning, I missed my flight.  It was a shaky start for an already anxious momma.  But when I finally got to Texas, to my girls, I knew I was home.  Kellee, Lauren, and Adriane had planned an awesome stay at home dinner with Texas brats on the grill.  We talked and laughed and drank wine and did in home pedicures.  And then talked some more and ate some more.  Then we coveted DeAnn's new iPhone 5 and tried to resist stealing it from her!
The next day we had so much fun at the very eclectic shops of Fredericksburg.   Most of the shops we visited had the same security policy….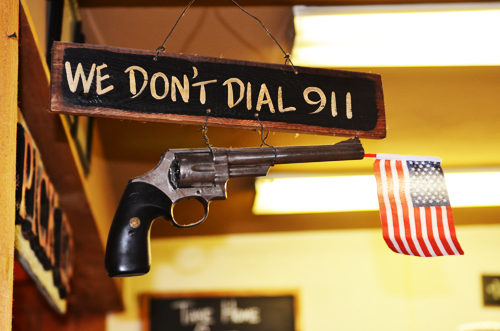 There was such a great mix of modern and antique shops—-what a little gem of a town.
And there were a lot of hats and boots for sale.  Of course.
Heather and I had so much fun shopping.  She's the cutest pyrex hoarder you've ever seen.  And she tried on a Texas sized hat to match her Texas sized personality.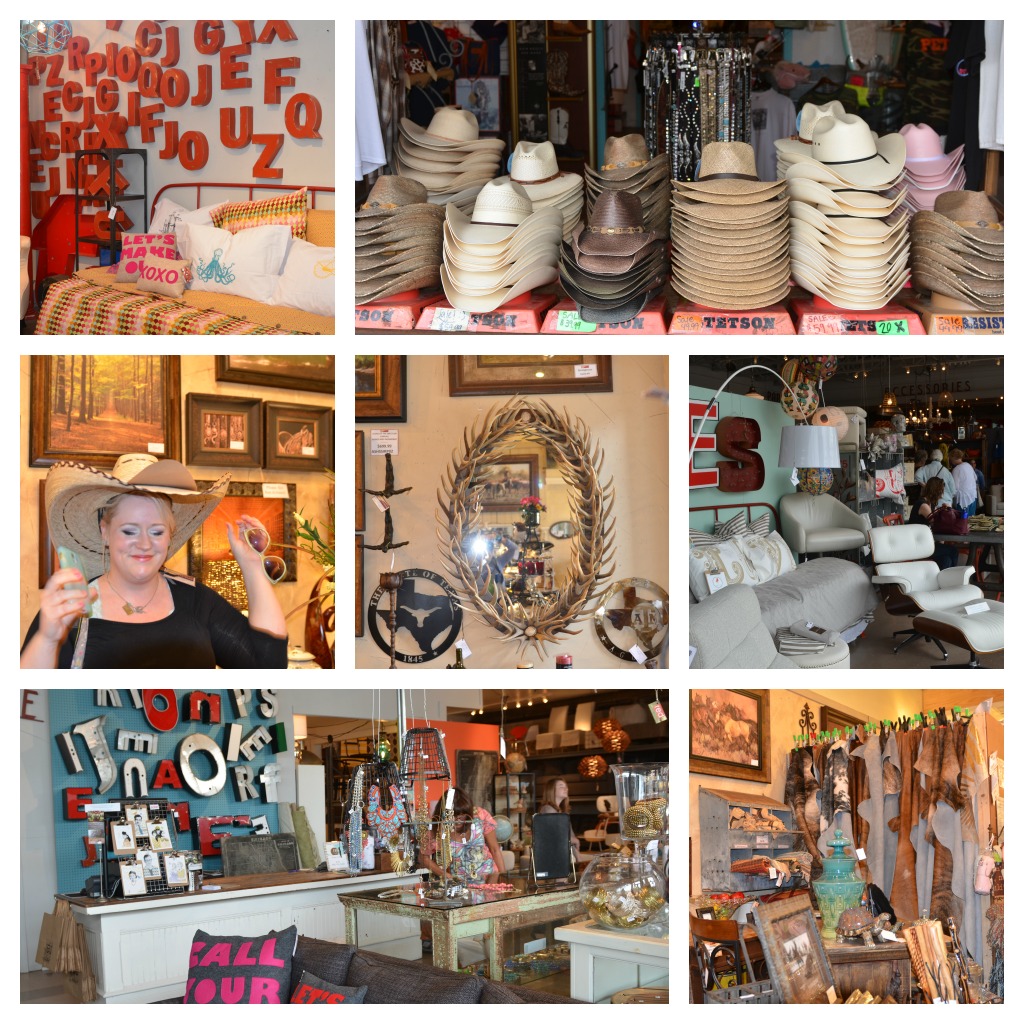 It was so amazing to finally meet these girls after emailing and Facebook stalking them for a year.   I hope I didn't overwhelm them with all my squealing and 'y'all-ing' and hugging.   I was the only Southerner in the group but you'd never know it by the way these girls plan a trip.  They thought of everything.  Kellee (the oldest of the Dorr sisters) and Lauren did so much to help Adriane with the trip and I loved watching the sisters interact.  I WANT TO MEET THEIR PARENTS.  How do you raise girls that grow up to be women like this?  I'm on a need to know basis.  And it needs to be quick.  Mine aren't getting any younger.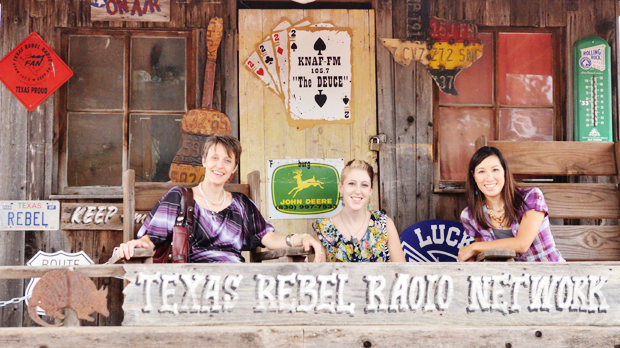 The girls included a little trip to Wildseed Farms in our itinerary.  We strolled through beautiful gardens while we talked theology and cooking and kids and husbands and boots.  You know, the regular stuff.
We visited a local winery with our resident wine expert, Gretchen.  Have I told you how much I love and admire her?  Well, I do and I do.  See, she's the one who pitched our story to BHG.  She is a brilliant thinker/writer/content strategist and just happened to be my roomie.  Besides being a great mom, wife,  and cook, she's also wife to my former pastor.   As a side note, in this group, there are 3 Lutheran pastors' wives.  And as much as I LOVE Lutheran pastors, I think I love their wives even more.
But I digress.  Back to Gretchen.
She interviewed me this week for the Better Homes story and oh my word is she good at what she does. I hope she's makes me sound smarter than I am because I felt like a bumbling idiot in our interview trying to describe my style and why I do what I do in my home.  She is one gifted woman so I'm sure she'll work a miracle.


We took a lot of pictures which always happens when you're traveling with bloggers.  My multitasking skills come in handy sometimes.  I'm sure I instagrammed that moment right after capturing it on 12 cameras.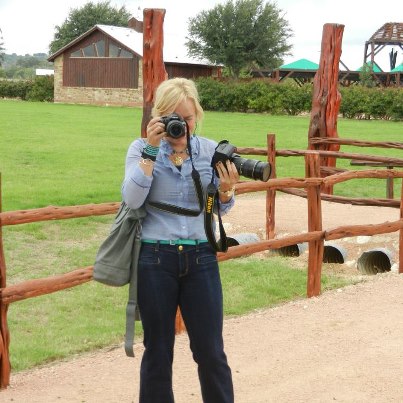 Then, there was the obligatory boot photo.  Jan (who has 6 kids and home schools them and is the coolest little momma ever) has promised me that she'll move to Bean Station so we can raise our kids together.  She lives in Denver but whatevs.  Bean Station not a mile high but it is a mile long.  Doesn't that count for something?  Isn't she SOOO completely adorable?  Yes, yes she is.  Jan was standing nearby when my girls texted me on Friday morning with their burning question of the day:
"How do you make biscuits and gravy?"
It makes a momma proud.
Forget Latin and Greek mythology.  These girls need to learn to make a Southern breakfast.  Now Jan keeps asking me to make her some biscuits and gravy.  Which I will be MORE than happy to do if she'll hightail it down here.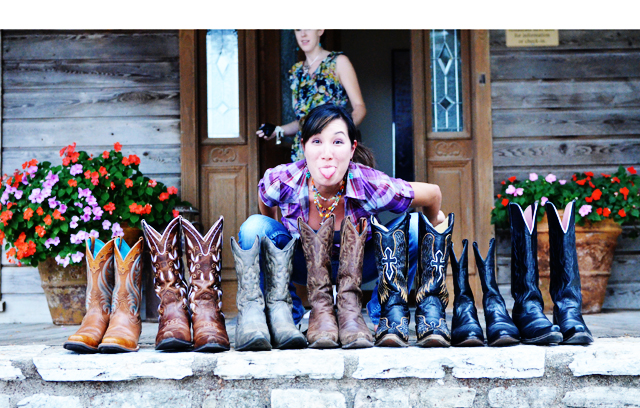 We finally gave everyone their boots back and dressed up in our best Texas wares and drove to Luchenbach, Texas.   With Waylon and Willie and the boys.
(I couldn't resist.)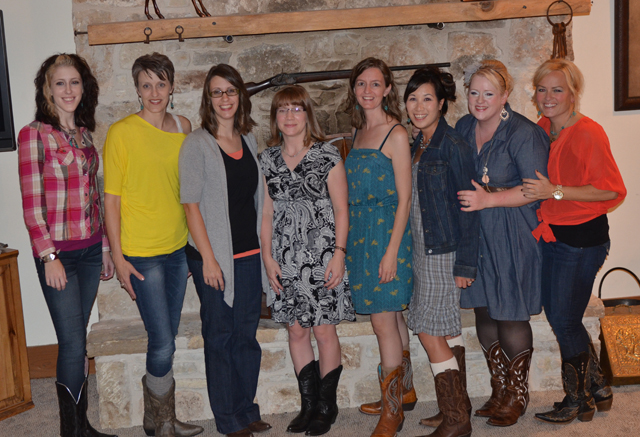 Adriane, Kellee, Lauren, DeAnn, Gretchen, Jan, Heather and yours truly.
It was the coolest one horse town I've ever seen.  The sign said,   "Luckenbach, population 3. "  And that ain't no lie.   The town consisted of a dance hall and a bar.   We drank beer and watched the most adorable old people dance.  And that's when I decided that Stevie and I need to retire in Texas.  We could two step every Friday night in some local dance hall and I could tease my hair and wear red lipstick.  Either that or Bean Station needs to get a dance hall.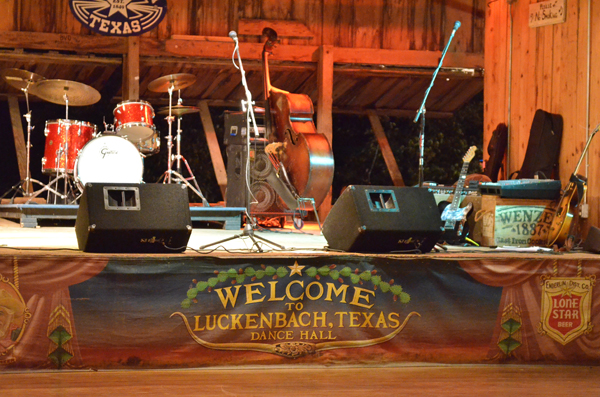 I want to say thank you to all my new friends.  You showed the most wonderful Texas hospitality to me and I'll be forever grateful.   I loved getting to meet you.  I loved hearing your stories.  I am changed by your love and kindness.  Your hospitality to me was such a gift.   Mwahhhhh!  I hope you'll all visit me and let me return the favor!
Then there's the most adorable Lutheran bachelorette of all time—-the brain child of this whole operation—whose wedding I'm now prematurely  planning on Pinterest, should you want to follow along.   It's gonna be epic.  I've appointed myself the official  line dance coordinator.  I promise to be the most gracious line dance hostess of all time.
I dearly love you my friend.  And I think we both shoulda been cowboys.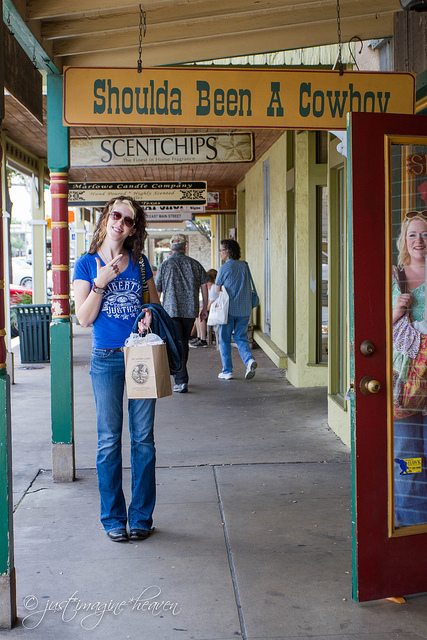 And for all you folks that aren't from the South, hurry on down!  Time's a wastin'.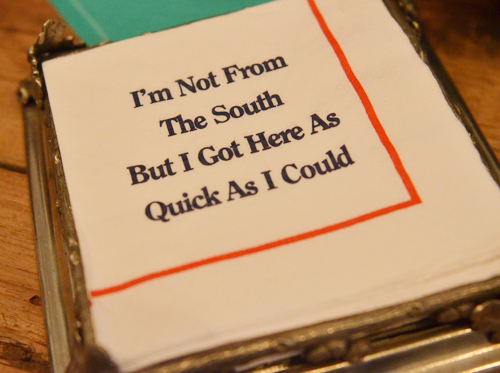 Texas forever.
Amen.