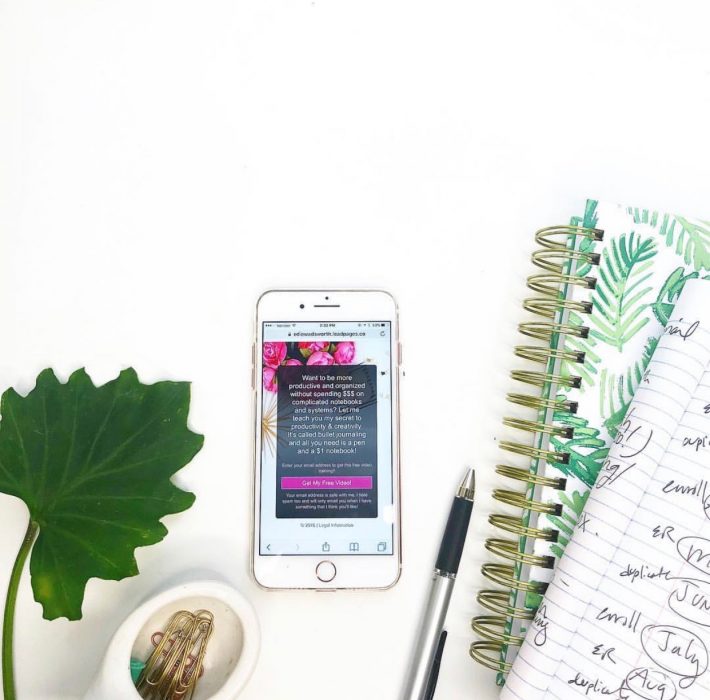 CHEERS to a new year, and here's to a new decade! It's my favorite thing, maybe because my birthday is January 4th and I've always loved this time of year. But if you're a reluctant or resistant goal setter, this series is FOR YOU! But first, a confession.
I set THREE big goals last year. 1) To pay off my mortgage, 2) To finish my 2nd book, and 3) To get to the next rank in Young Living.
NEWS FLASH. I only reached one of those goals. I finished my 2nd book, but I didn't pay off my mortgage and I didn't hit the next YL rank. What do I make that mean? That I'm closer to those things than I was—that I paid $40K towards my mortgage (YAY, ME!). I don't let those things means I'm a failure or that I'm not good at goal setting. As a matter of fact, I am more excited than ever about my goals for this year. Know why? Because I can trust myself with failure, but more about that in part 4.
As we're facing a new year & facing a new decade, my question for you is this—what is keeping you from living into your full potential?
What is keeping you from loving and serving at the highest level?
If not, why not? Here's what has kept me from my best, maybe you can relate.
Are you stuck in the past?
Most of my life I was stuck in my past—past resentments, past failures, bitterness that had a firm grip on me. I was stuck in the past for so long because I felt so justified to be stuck in the past. My past was hard and painful and anybody would have agreed that I was justified in staying stuck there.
And I felt like I was doing some sort of justice to the people who had done me wrong if I held on to that bitterness and held on to that anger and resentment. And what I finally realized a few years ago was that the only person that my past was poisoning was ME. My resentment wasn't having any effect on the people who I felt like had done me wrong. The past only existed in my mind and I was punishing MYSELF everyday with it—thinking about it over and over, ruminating on all the ways I was mistreated. I was holding onto a very painful story, but the only person feeling the pain was ME.

And if you are stuck in the past and you have a story that's very painful but you keep holding onto it like me, I want you to know that there is hope. I want you to know that you can move past your past. Your brain doesn't want you to. And the reason why is because your brain is a pro at the past.
Your brain is so good at reminding you of the story of how you were done wrong, and how such and such needs to pay, or maybe even reminding you of all your past failures. Your brain loves to do that because it conserves energy, because it's way easier than you thinking new thoughts, or trying new things, or setting new goals.
So your brain loves to keep you stuck in a loop of the past because then it doesn't have to do anything NEW.
Are you stuck in fear?

Then, there's fear. Some of us have a fear of failure. We think if we try something and it doesn't work? Then we think it means something terrible about us. I told you about my two epic "failures" from the goals that I set last year, and I bet you don't make those "failures" mean anything catastrophic.
A lot of us stuck in self-doubt, in fear of rejection, in fear of failure because down deep we know how awful we are going to be to ourselves if we "fail".
And here's the thing, again, your brain loves this. Because if your brain can keep you stuck here, it doesn't have to do anything new. It doesn't have to be creative. It doesn't have to be disciplined. It doesn't have to think new thoughts or do new things. It loves to stay where it is. It loves to keep you right where you are. So your brain is going to resist change because it's so much easier to stay where you are.
Are you stuck in negative thinking?

Some of us are stuck in the thinking I've always been this way or it's always been this way.
I've always been overweight. I've always struggled with finances. I've always struggled in relationships. I always choose the wrong guy. I never been able to make my business work.
Whatever it is that you keep telling yourself over and over again, I want you to ask yourself, is that message serving you? Is it motivating you to the life you really want, to the life you know you're capable of, or is it keeping you stuck where you are?

And if so, we're going to break up with who we've always been.
And really, in order to make a lasting change, you have to be willing to put to death all of those thoughts. You have to be willing to put to death that person that believes that and thinks that and is stuck there. You really have to be willing to question it.
Is it serving you to move into the place you need to move in your life so that you can love and serve at the highest level that's possible for you? And if it isn't, you have to be willing to think NEW THOUGHTS. That's what goal setting is at its core—you, being willing, to think and dream about your life.

Some of you didn't make as much progress as you wanted to last year, so you're making that mean that you're not good at setting goals. How many of you set some goals last year and it didn't quite work out? I shared mine above and I bet you didn't villify me because I didn't reach two of my goals. So, why do you do that to yourself? Just reinterpret what it means that you didn't get as far as you wanted to get. Maybe your goal was to lose 50 pounds and you lost five, and then you gained three of those back. YOU LOST FIVE POUNDS, sister!
The good news about trying and failing…

When I was a practicing physician, I helped people make lifestyle change. I helped people lose weight. I helped people stop smoking. I helped people with addictions. And here's what I know to be true about people who actually accomplish their goals—they accomplish it after the 11th time trying, or the 13th time trying, or the 8th time trying.
But the one thing that's consistent about people who actually get where they want to get in life is they just don't give up. They don't make the failure mean, well, I've just always been this way, I guess I'll always be this way.
They're really careful about how they interpret the failure. If you're trying to quit smoking and you're on your seventh try and it doesn't work, you can just throw in the towel and say, "Well, it just didn't work for me," or you could realize that you're three tries away from actually doing it. And that is the truth, mama.

So be careful what you make it mean that you didn't reach your goals.
And some of us are so used to beating ourselves up for not doing that thing that we are scared to try again.
Yeah, I try, but it just never seems to work out. Well, that's because you make the failure means something about you and then you just stop trying. And I'm promise you'll never get there is you give up. That's not a good strategy either.
Why goal setting is a worthy endeavor…
Here's why I think goal setting is such a worthy endeavor.

When you set a goal and when you decide what you want your life to be about, it gives your brain something productive to do. And it needs something productive to do because it's going to spin in negativity if you don't tell it what to do. It's going to spin in all the things that are wrong with you and all the reasons why this never works for you. It's going to find all kinds of negativity to focus on and that is FOR SURE not going to serve you.
And my flavor of goal setting is different than most, because I don't actually believe that the GOAL is the point. I think the point is to train your heart and mind to be in alignment with the way God created you and he didn't create you to stay stuck in your past and in fear and in negativity.
He created you to love and serve at your highest level and that's what this process can actually help you do.

It's not actually better there than here. It's not better 40 pounds less than here unless you learn to see your life differently.

So I want to ask you again, are you living your life in a way that allows you to love and serve at the highest level?
And if you're not, it's really worthwhile to take a hard look at your reality. It's really worthwhile to decide that you don't want to be stuck in your past; that you don't want to be stuck in this bitterness; that you don't want to be stuck always in fear of what people think of you.
Goal setting gives your brain something really important to do.
And the end result of that is not that you get to brag because you're 40 pounds lighter, or because now you have $10,000 in the bank, or because you finally got that job, or because your business finally took off.
No. What you get at the end of that is a person who is in love with their life, a person who loves and serves at the highest level, a person who is on fire to see the needs of others and meet them, a person who is not so stuck in their own issues with their own baggage that they can't see the people in front of them who needs the gifts they have to offer.

So this is goal setting maybe like you've never experienced it before.
Are you in? Then, I AM ALL IN FOR YOU!
Stay tuned for Part 2 coming soon and for now, you can download the Goal Setting Challenge Guide here!