Welcome WBIR friends!! I've got a special page ready for you with a free download! Click here to get started!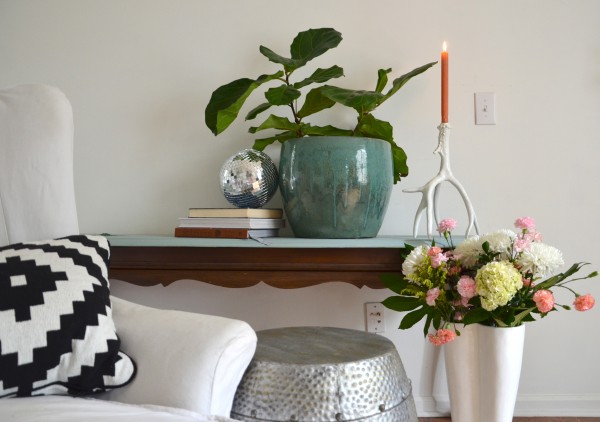 When I was in my fourth year of medical school, I hosted my first big shindig at my house.  I hired a bluegrass band, put up a bunch of makeshift decorations (which I mostly clipped out of my yard), and strung a bunch of Christmas lights on the back deck.  It was all very proper.  At the very last hour, when my poor mother was actually making food for people to eat, I ran through the kitchen barefoot with yet another slew of fresh magnolia flowers from my tree to float in my garden tub alongside the floating candles.  I heard momma yell upstairs, "Unless you want your friends to eat magnolia flowers,  you better come help with the food, little missy."
I've been a hopeless house decorating fool ever since, letting only one rule guide me—if I love it, then it's right.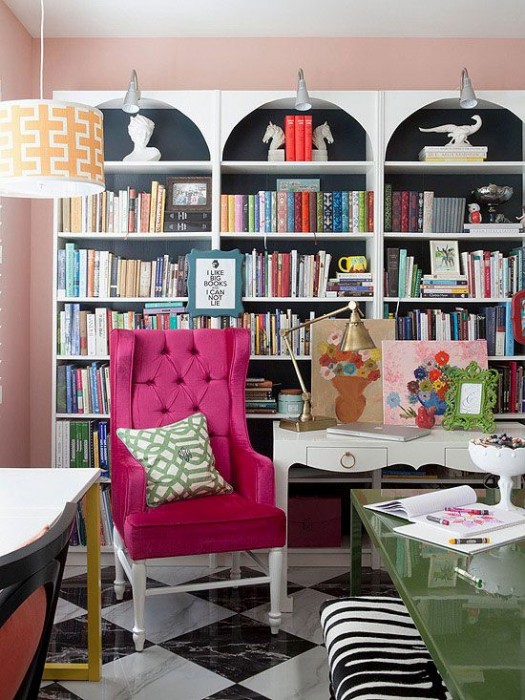 And I've never done anything "right."  (At least now I have  learned to make food ahead of time so that I can still run around at the last minute clipping stuff from my yard!)
Until the house we live in now, I NEVER had honest to goodness window treatments and I would ten times rather find something quirky at an antique store than buy something new. I was always cutting fabric and pinning it how I wanted it and using every unorthodox method under the sun to hang it.   Why?  Because I could never find anything quite like I wanted that was ready to buy and I knew I would probably change my mind in two weeks and wish that piece of fabric were a tablecloth.  And for furniture, I much preferred the eclectic look of old stuff found at random flea markets and antique stores, so  I would take last week's kitchen valance and recover  an old chair and be happy as a clam with my creation.  Until the next time I wanted to repurpose that fabric for something else.
I sometimes wondered if I was the only person in the world who reveled in such blatant imperfections, totally disregarding the gatekeepers of proper home design and decor.
Then, I met the Nester.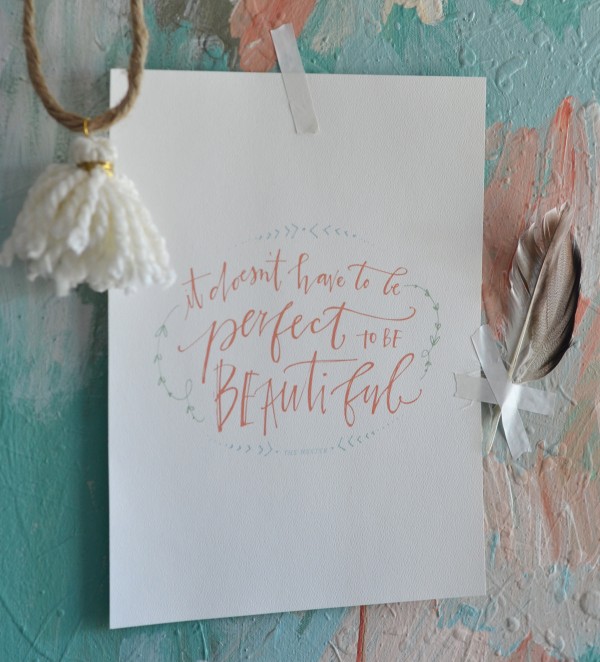 And not only did she revel in it, she made a way of life of it.  Over the years, she has made some of the most memorable and beautiful rooms I've seen, while renting a house (or 12?) and working with a stash of wayward, slightly unorthodox, but always beautiful pieces.  Her message will change your heart and your mind about what it means to create a home that you love.  Her advice on decorating is the just the icing on the cake.  (Or the lamp on the table!)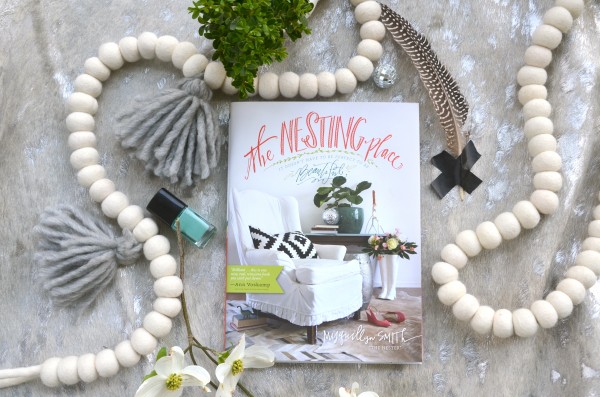 When I met her, I knew I had found my house decorating soul mate.  And she has become one of my favorite people in the whole world.
Lucky for us, she decided to write a book about embracing imperfections.  And I have devoured every word of it.  I haven't had it very far from my side since it came last week.  This is the book I've been waiting my whole life to read.  And it's finally here.  I'll confess to being quite weepy as I read some of her words.  She gives us permission to enjoy the undone, the imperfect, the great big beautiful mess called real life.  She inspires to create spaces that reflect who we actually are and not who we think we're supposed to be.  She has given us quite a remarkable gift. And it is by far the most beautiful book I've ever held in my hands.  She wrote this book for us.   To give us permission to be who we are and use what we have to create spaces we love.
I so believe in this message and its power to breed contentment and peace and hope, not just with our homes but with every part of our lives.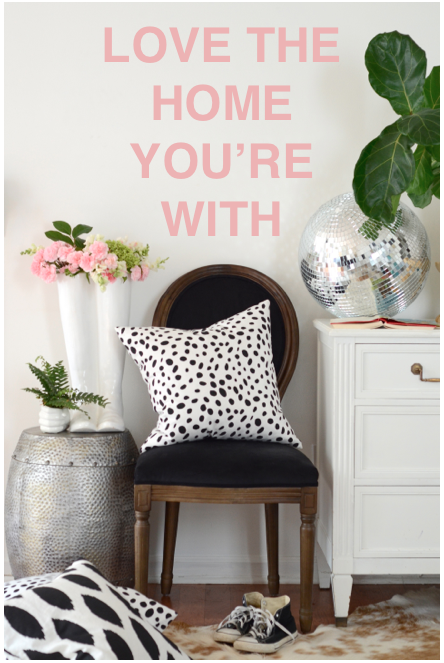 Do yourself a favor that will last for years and buy this book today.  And don't just buy one. Buy a stack of them and give them away for Mother's Day.  You deserve to hear this message and so do all of the ladies in your life who have long carried the burden of perfection.  Give up on perfect and begin to love the home you're with.
Thank you, my dear, Myquillin, for being brave enough to go first!
You are my favorite home girl.
(photos all stolen from Nesting Place, save one!)
*************************
So, what about you?  Do you struggle to figure out how to make progress in your home?  Tell me all about it.  And I'll tell you the page number where I'm sure she's got answers!
Mucho love to you all on Hump Day!
xoxo,
edie