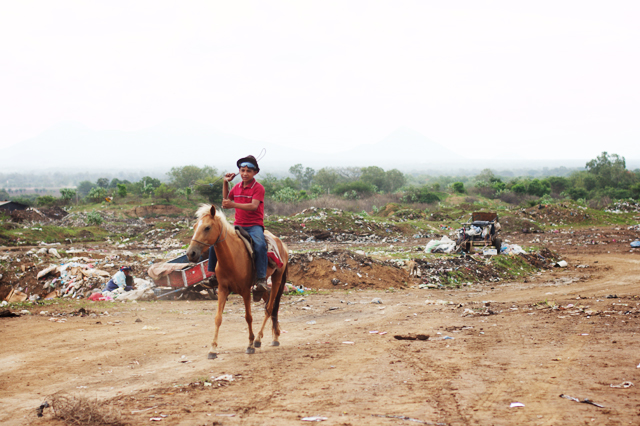 Those who have suffered great pain of injury or loss are joined to one another with bonds of a special authority.  The closest bonds we will ever know are bonds of grief.  The deepest community one of sorrow.  ~Cormac McCarthy, All the Pretty Horses
What we often want for ourselves and for our children is ease.  I stood with my feet firmly planted on a dusty road in Nicaragua wishing for all the world that this foreign landscape wouldn't root itself into tangles in my heart.  A place as wild as the injustice that lives there.  But the soul can never un-see what the eye has staked there so unwittingly.  Truth is not easily undone.  I spent the first twenty years of my life wishing for a better past and the next twenty righting every conceived wrong.  Now I know that making something straight doesn't always make it true.  I cannot whitewash this life and I finally see that the colors there, dyed through by heartache, are deep and garnet stained.  Maybe redemption always comes by blood.  (rephrased McCarthy or maybe just rephrased Jesus)
So, if we can never undo this grief, then what is to become of us and what is to become of our brother?
We can only stand side by side, bearing one another's burdens in joy, and seeing in him and in ourselves, a beauty that only this affliction can forge.
And then we remember that we are people who were always walking to a Cross, sometimes carrying our brother, and sometimes being carried by him.  Both of us ushered along by ten thousand angels.  One thing is certain.  This was never supposed to be easy.  Love never is.
************************
I can hardly think of anything else this week.  I hope you'll follow along as the Compassion bloggers share the stories of the people of Uganda.
Let's bring some kids home.