I was thrilled when Tara asked me to be a part of her 12 Signs of Christmas in August.  It was so easy to say yes.  Don't you LOVE the new STAR OF WONDER sign?!   Tara and I have been blogging buddies for a long time and I've loved watching her home-based business grow over the past couple of years.  She and her husband Andy do such a professional job on these signs and I was giddy when mine came in the mail this week!
And of course, she's being so generous and offering a discount for my readers from now through Nov. 15th.   You visit her shop and use the coupon  code  GRACE to receive 10% off any sign in the shop.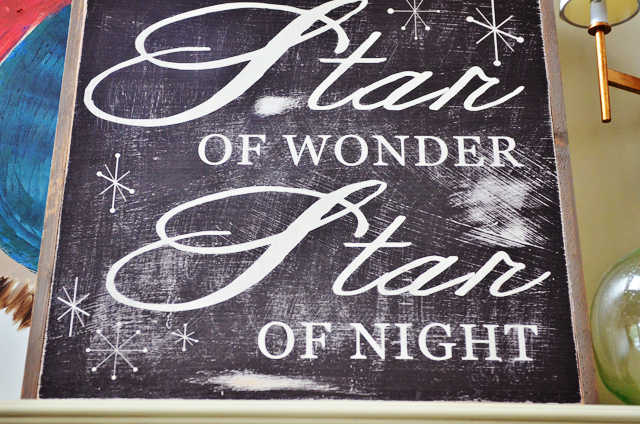 So, hop on over and see all their amazing work!
(And please don't judge my canvas.  It's a work in progress and my therapy as I adjust to new days without my girls.  I'm  not even close to finished but I've so enjoyed working on it this week!)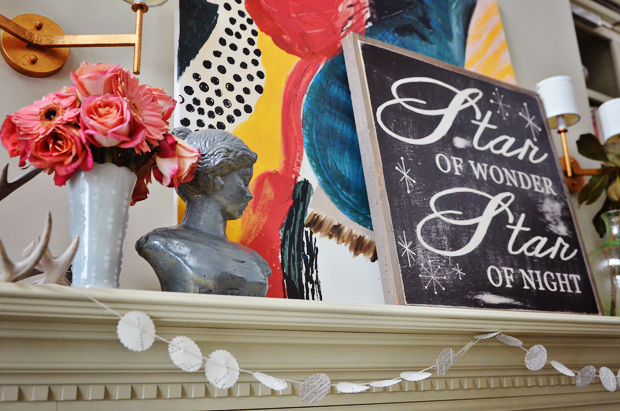 Some of my favorite bloggers are participating in Tara's 12 days of Christmas in August, so go make some new blog friends!
 Melaine from My Sweet Savannah
 Jennifer from Life in the Green House
 Sasha from Lemonade Makin' Mama
 Holly Mathis from Holly Mathis Interiors
**************************
A big, hearty thank you for all your prayers and kind words during this transition for us.  I'm feeling much better today and am working on some fun projects to share with you in my Christmas e-course.  I've chosen Preppy Texas Christmas for my theme, so follow me on Pinterest as I search for Pin-spiration in stripes and plaids and antlers!  I'm also planning a fall shindig at my house so I'll let you know more about that when I get it all planned.  Hope all your transitions are going well, too.
Also, if you don't have your dinner plans yet and haven't tried my cheese tortellini soup, give it a try.  We had it for dinner this week and it never fails to be one of the easiest, healthy dinners in my menu rotation!  I linked it up with Thrifty Thursday!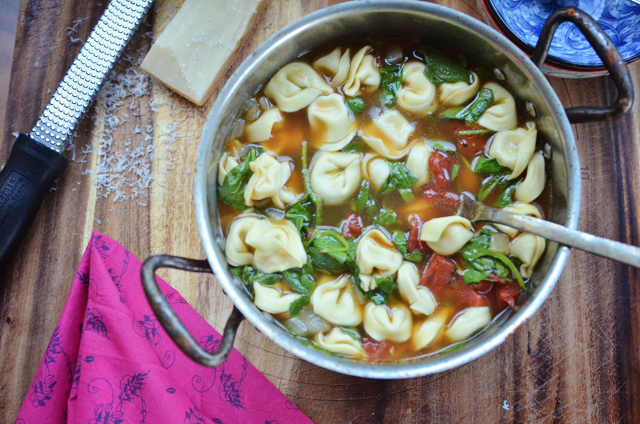 Mucho love,
edie